Student Engagement Events:
Make Summer Count! Enroll for summer classes, last day to register is June 6. register.highlands.edu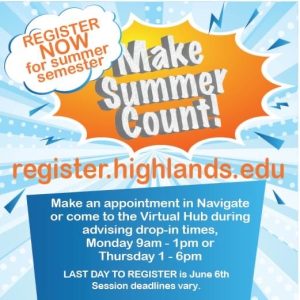 Graduating in August or December 2022? Apply here before it's too late!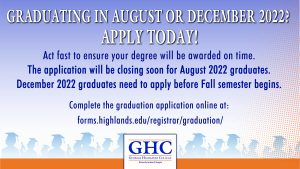 Student Organizations:
SGA Meeting. 1st and 3rd Friday of every month, 11am via Zoom.
PTK Meeting. 1st and 3rd Friday of every month, 10am via Zoom. Email ptkadvisor@highlands.edu
Green Highlands. Meeting every Thursday at 4pm, email slewis@highlands.edu or cable21@student.highlands.edu for info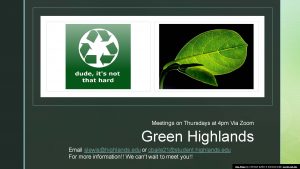 Gaming Club. Connect to the GC on Discord and stay up-to-date on meetings or just chat with students! Scan the QR code below to connect now!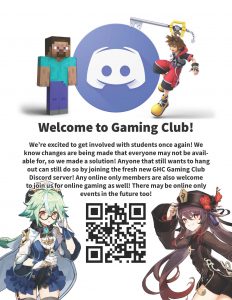 Film Society Club. 1st Monday and 3rd Thursday of every month, in the MIC at Floyd or via Discord. Email singram@highlands.edufor details and Discord info.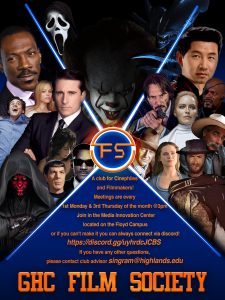 Baptist Student Union. Every Monday, 11am-1pm, Floyd Campus Solarium Free food!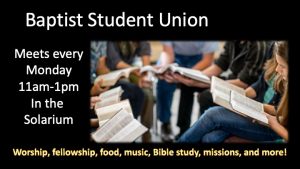 Athletics
Follow all of GHC's teams at ghcchargers.com!
You can watch a live stream of all games at the Charger Sports Network
Men's Basketball:
Women's Basketball:
Softball
Baseball
District Title Series
Live stream here
May 17 @ Walters State CC- L, 4-3
May 18 @ Walters State CC, 2pm
May 19 @ Walters State CC, 2pm *if necessary*
Internships & Jobs:
Girl Scouts of Greater Atlanta has several career opportunities that may be a good fit for students at Georgia Highlands.
Membership Recruiter (Area Executive)
Program Facilitator – Middle and High School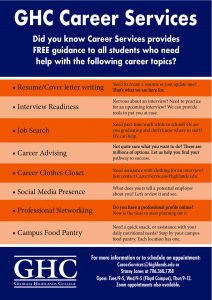 Six Mile Post

:
The Six Mile Post has posted their new weekly newsletter! Click below to access all of the information located within the weekly newsletter!
eNewsletter March 2

Listen to the latest episodes of the Student Spin Podcast Network HERE
Join the SMP or Student Spin Podcast Staff! Paid and volunteer positions available. For more information, go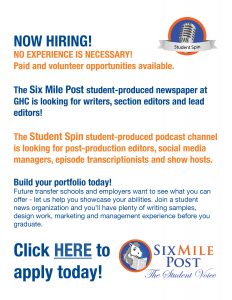 Have an event that you think students are interested in? Click HERE to submit the event and have it announced on the Campus Corners podcast!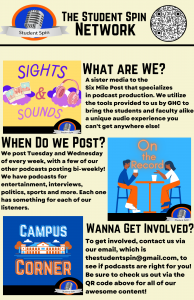 Good to Know!:
The Tutorial Center is back for face-to-face tutoring! Check the Tutorial Center website for hours and details. Virtual tutoring is also still available!
Does your advisor or professor:
Go above and beyond to help you?
Deserve a thank you?
Recognize them for their outstanding efforts! Thank a Teacher or Thank an Advisor.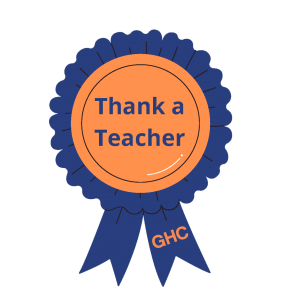 STEM Space: Need help on your course work? Drop by Cartersville C225 for help in biology, chemistry, math, physics & geology! Times vary and are posted on the door outside the room.