GHC Home
>
Tutorial Center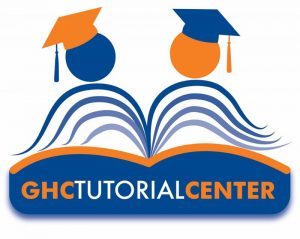 Tutoring is available and will be conducted virtually through Zoom. Students should log in to Navigate at highlands.navigate.eab.com to schedule appointments. Individual tutor schedules are available on the schedule page.
The Tutorial Center provides tutorial services to all GHC students:
Face-to-face tutoring in math, English, reading, and some sciences is available to all currently enrolled students.

Tutoring hours are offered on the Rome, Cartersville, Marietta, Paulding, and Douglasville sites.
No appointment is necessary.  Drop by one of our centers during the hours posted here and see a tutor today.
The Tutorial Center also provides:
 Information and practice for standardized tests for the college: Accuplacer Placement Test, SAT, ACT, GACE Basic Skills, and TEAS
Assistance with software used in GHC classes
Workshops in special areas of study
The purpose of the Georgia Highlands College Tutorial Center is to help students to improve their academic skills and succeed in their chosen college curriculum.  The staff of the Tutorial Center is dedicated to helping students acquire the skills to become independent learners and enhancing the education received by students in the classroom.  Tutors do not grade papers or in any way substitute for classroom instruction and course instructors provide the standard for grading.
To learn more about us, see our About Us page or our statement of mission and goals.  See a photo gallery by clicking here.
Come check out our new space in Cartersville room 113!