Charge Into Leadership Conference '23
Leadership From Community Leaders
October 13, 2023
GHC Cartersville Campus
Keynote Speaker: Steve Dennis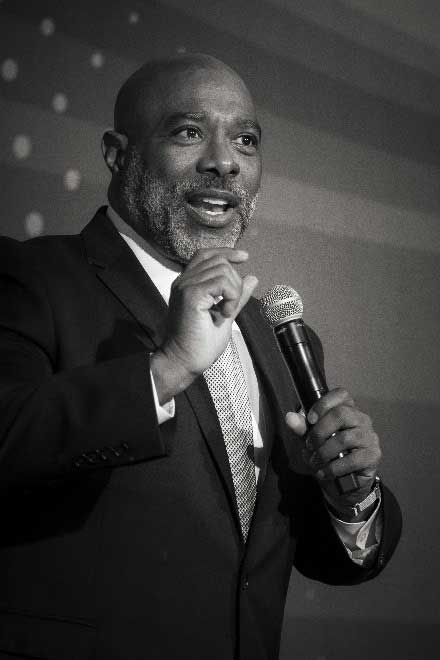 Internationally acclaimed entrepreneur, speaker, trainer and life coach, Steve Dennis has shared the stage with such personal development masters as John Maxwell and Jack Canfield. Steve is a member of The John Maxwell Team, an elite group of certified coaches and communicators mentored by the #1 leadership expert in the world and New York Times best-selling author, John Maxwell.
In 2009, Steve founded Motivation Unlimited, an organization created to inspire positive change in the lives of people – personally and professionally. He began providing mastermind groups, lunch & learns, corporate training, and speaking engagements for individuals and organizations seeking personal growth, leadership development, customer service and teamwork.
In 2011, Steve became a founding member of The John Maxwell Team. As a John Maxwell Certified Coach, Teacher and Speaker, Steve can offer you workshops, seminars, keynote speaking, and coaching, aiding your personal and professional growth through study and practical application of John's proven leadership methods. Working together, Steve will move you and/or your team or organization in the desired direction to reach your goals.
A captivating speaker, Steve motivates listeners through the use of stories. Steve's examples provide a unique learning environment for his audience. Steve trains and motivates with an emphasis on strengthening leaders and helping them to maximize their skills and effectiveness and identify the potential in the individual. He digs deep and identifies the potential in people. He believes that in order to build businesses, you first must build people. Steve's seminars are focused on teaching while his workshop format offers both teaching and interactive exercises, powerfully delivered for life-changing results.
Full Bio
---
Itinery: October 13, 2023
Check-In/Continental Breakfast (Student Center Lobby)
Welcome (Dr. Mike Hobbs) & Keynote Speaker- Steve Dennis (Student Center Gym)
Breakout Sessions 1 (Classrooms)
Breakout Sessions 2 (Classrooms)

Women in Leadership Roundtable (Student Center Gym)
Brandy Rogers: Preparing for Graduate School, Starting Now
Jed Gillespie & Annette Maddox: Emergent/Organic Leadership
Joy Hambrick: Time Utility and Work-Life Balance
Jay Pickern: Stigma, Stereotypes & Implicit Bias

Lunch (Student Center Gym)
Entrepreneurship Speaker Panel (Student Center Gym)

Moderator: Shanika Wright-Turner, Associate Professor of Business Administration
---
Speaker Panel
Cosby Johnson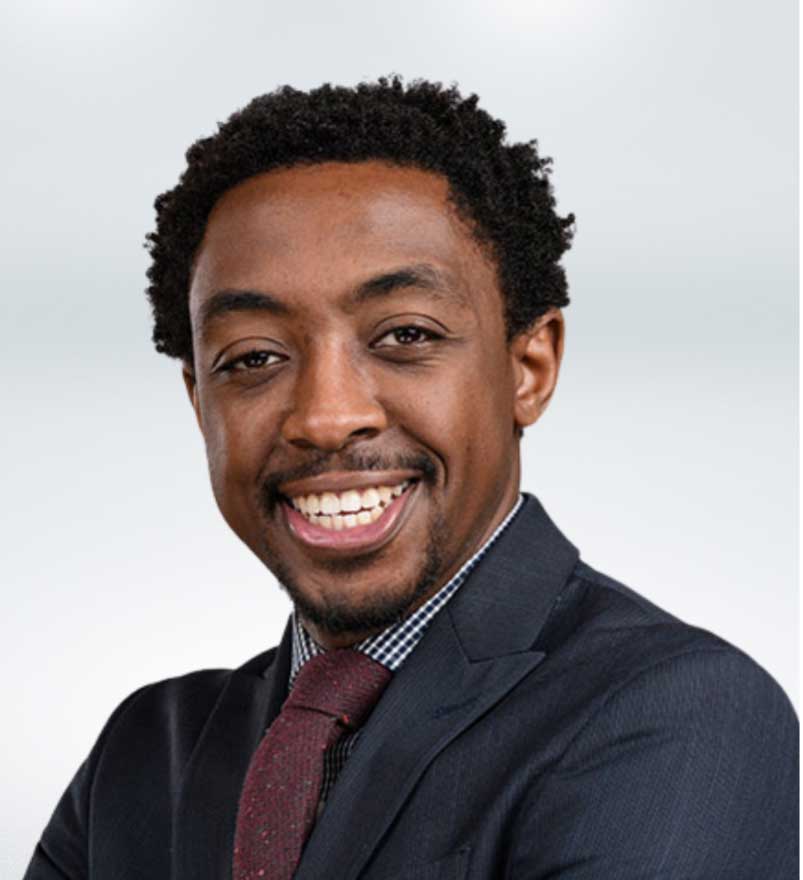 On January 5, 2022, Brunswick native Cosby H. Johnson was sworn in as the second African American to hold the title of Mayor in the City of Brunswick.
Mayor Johnson comes from a family of public servants, raised by an educator and veteran who instilled in him the importance of serving your community.
An amiable change-agent who ran under the platform of "Building a Better Brunswick," Johnson strives to represent the voice of the people and is passionate about being a good steward.
Mayor Johnson is a proud Brunswick High School Pirate and graduated from Valdosta State University before beginning a career in government. He serves as Vice President for Government Affairs in the Georgia Chamber of Commerce and was influential in lobbying the Georgia Legislature to pass a hate crimes bill and repeal the state's citizen's arrest law. Government accountability, transparency, education, and economic development are his top priorities.
Full Bio
---
Michelle Douglas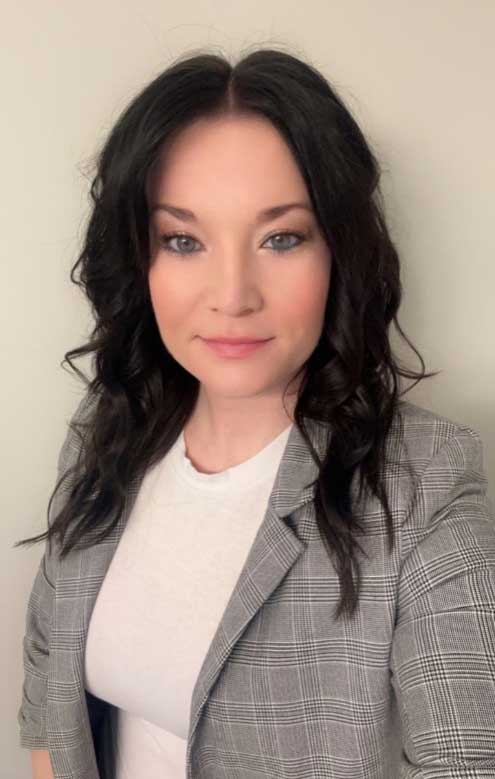 Michelle Douglas is a proud alumna of Georgia Highlands College, where she pursued her academic journey in Entrepreneurship. During her time at the college, she displayed a strong work ethic and a passion for learning, earning the admiration and respect of her professors and peers. Her alma mater continues to hold a special place in her heart, and she values the education and experiences she gained there.
Michelle is a versatile and accomplished individual who excels in various roles. As the owner of MJK Cleaning Services, she has demonstrated exceptional leadership and a commitment to delivering top-notch cleaning solutions to her clients. With an unwavering dedication to customer satisfaction, Michelle has built a reputation for providing impeccable service and maintaining the highest standards of cleanliness.
In addition to her successful entrepreneurial endeavors, Michelle is a skilled tax preparer with extensive knowledge of tax regulations and procedures. Her meticulous attention to detail and strong analytical skills enable her to navigate complex tax codes efficiently, ensuring her clients receive the maximum benefits and comply with all legal requirements. Michelle's expertise and professionalism have earned her the trust and loyalty of a diverse clientele.
Despite her demanding professional commitments, Michelle is a loving and devoted mother of two. She skillfully balances her responsibilities as a businesswoman and nurturer, always making time to create a nurturing and supportive environment for her children. Michelle's exceptional multitasking abilities and genuine care for her family inspire those around her and serve as a testament to her remarkable character.
Full Bio
---
Timothy King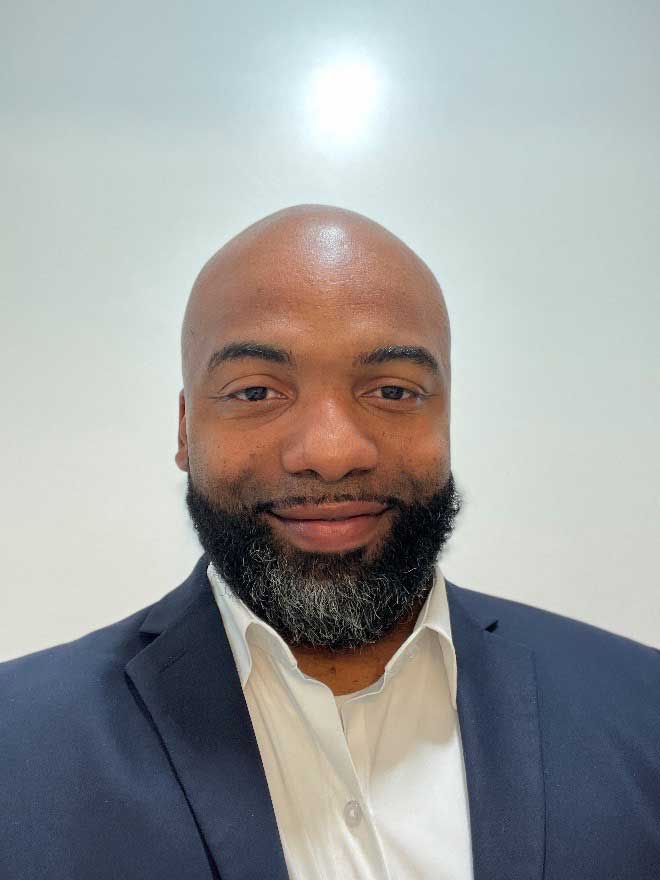 Timothy King, an accomplished entrepreneur who has a proven track record of successfully managing multi-million-dollar projects and overseeing operations for various organizations. With his wealth of knowledge and expertise, Timothy brings a unique perspective to the table, helping businesses execute strategies that enhance profitability and streamline operations.
Throughout his career, Timothy has consistently demonstrated his ability to navigate complex business landscapes, identify opportunities for growth, and implement effective solutions. His strategic mindset and keen business acumen have resulted in significant improvements in productivity, efficiency, and overall performance for the companies he has worked with.
Timothy's passion for entrepreneurship and his drive to help small businesses thrive have led him to utilize his skills as a consultant. He collaborates closely with entrepreneurs, offering invaluable guidance and insights to help them achieve their business objectives. His expertise spans a wide range of areas, including financial management, process optimization, marketing strategies, and organizational development.
Full Bio
---
Alexandra Reiter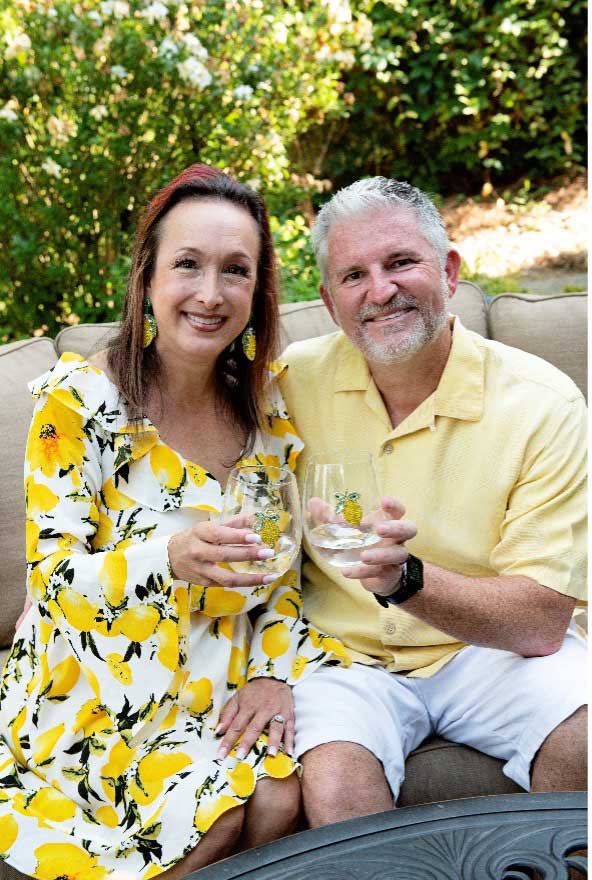 Alexandra Reiter is a former Associate Professor of Communication with 15 years of experience teaching communication courses at Georgia Highlands College. Alexandra is now President and co-creator of Renegade Lemonade.
During the pandemic, Alexandra and her husband Brady did the unimaginable: they turned LEMONS into WINE! Renegade Lemonade was invented in their basement in Dallas, Georgia. Renegade Lemonade is a wine made from 100% lemons with 12% ABV. It is light, crisp, and refreshing with a perfect blend of tart and sweet. Renegade Lemonade is not only is a delicious wine on its own, but is also a marvelous mixer with sweet tea, ginger beer, gin, vodka or tequila. Renegade Lemonade is the ONLY 100% lemon wine on the market and is taking the South by storm.
In just 3 short years, Renegade Lemonade is now distributed in Georgia and Alabama with plans to expand into Tennessee, North & South Carolina, Florida and California.
Be BOLD, be a Renegade!
Full Bio
---
Aaron Perry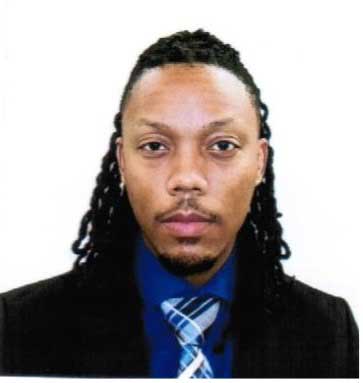 Future Dr. Aaron Perry has over 16 years in the Financial/Technology industry with organizational leadership, managerial, and project management experience. He loves to think outside of the box with a lot of energy focused on process improvement leading cross-functional teams to achieve strategic goals. He has earned his Masters of Business Administration degree from Louisiana State University in 2021. After receiving his Bachelors of Business Administration degree from Kennesaw State University in 2020. He has proven his dedication and drive for success by going back to school after leaving Morehouse in 2006 to pursue other life goals.
Currently Aaron serves as an IT Director focused on driving automation to increase efficiency and cost-saving measures, with a team that spans across multiple countries. He enjoys taking on challenges and finding solutions. He is also big on community involvement by working through his fraternity the great Kappa Alpha Psi, Inc. mentoring young men in high school, community cleanup efforts, and collecting clothing and food for others. He is passionate about being able to help others professionally and personally.
As a Denver native Aaron has accomplished a lot over the years from reaching goals set while he was in grade school such as starting a real-estate company and building a consulting and communications company with his wife with a goal of leaving a legacy for their two young children. He has been married for 5 years with a 2-year-old daughter and 4-year-old son, that are his pride and joy. They are the reason why he pushes so hard to ensure they are given all of the things that he missed out on as a child while preparing them up to be successful in life. Aaron also enjoys cooking, traveling, riding his motorcycle (cross country), attending literary arts shows, and writing poems. As if he doesn't have enough on his plate, his passion to excel and push himself has compelled him to pursue his Doctorate of Business Administration at Georgia State University.
Full Bio
---
Trista Sanford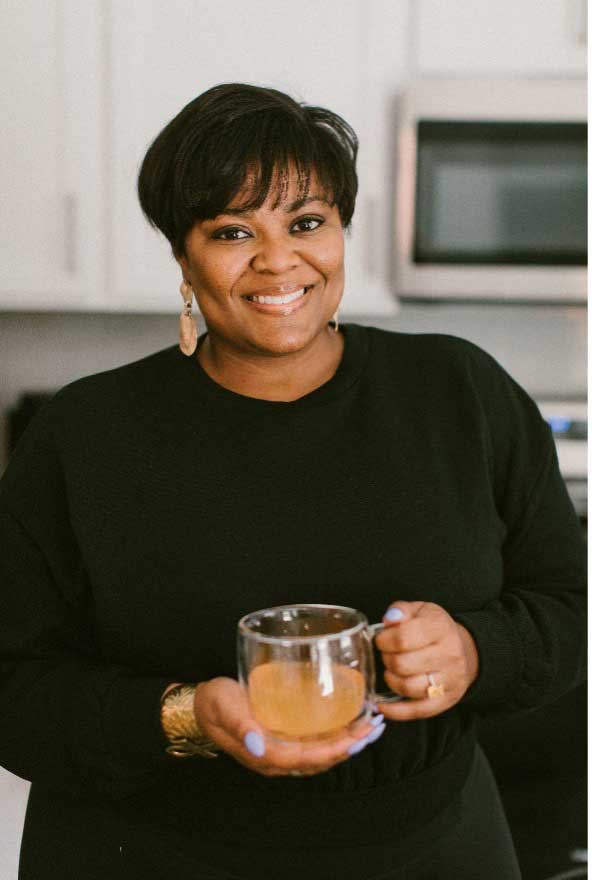 Trista Sanford, a native of Nashville, TN, is a multi-passionate entrepreneur and founder of Ora Teahouse + Bakery based in Durham, NC. In addition to baking and tea blending, she is regarded as a thought leader on the subjects of mindfulness and manifestation – what she calls the "life design initiative."
Trista is an alumna of Alabama A&M University where she earned her degree in Political Science and completed training in the Bank of America Women's Entrepreneurship Program at Cornell University. She started her entrepreneurial journey in 2007 and later began baking professionally in 2011. While running a business, she maintained her career as a program manager for several of the nation's leading academic medicine programs from 2007-2021.
Formally known as Bespoke Bakery & Dessert Bar, Trista rebranded and relaunched her business as Ora Teahouse + Bakery in 2021 following her exit from academic administration. This business married two of her passions, baking and tea, with a focus on providing customers and clients with a multisensory experience. She uses her 10+ years of building flavors to build community as well via Ora's three pillars: Inspiration, Intention and Love.
Trista has been named one of Nashville's Black 40 Under 40 (class of 2015), an American Express Founder of Change awardee (2020) and has been featured by her local news, Munaluchi Bridal Magazine and Food & Wine Magazine. She is a proud member of Delta Sigma Theta Sorority, Inc., Meta Elevate, the Meta Boost Leaders Network and the inaugural class of TikTok's Support Black Business initiative. She lives in North Carolina where she shares her life with her husband - Dr. Douglas Sanford, her daughter – Naomi Grace, and their dog – Blue.
Full Bio
---
Brandon McCrimmon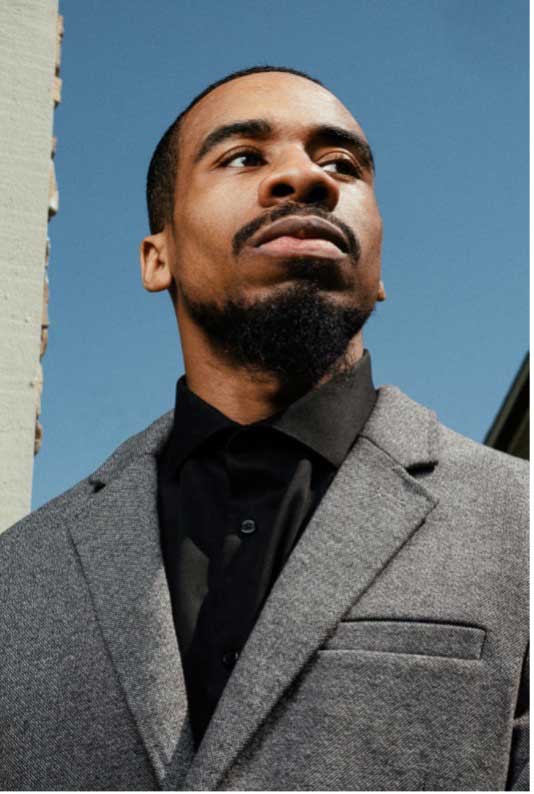 Brandon "No Centss" McCrimmon is a multi-talented individual who holds numerous titles, including entrepreneur, B-Boy, content creator, dance instructor, and housekeeping tech. With a decade of breaking experience under his belt, Mr. McCrimmon is not only a skilled dancer but also a community leader and event organizer. He has competed on the national level and has become a respected figure in the emerging hip-hop community.
Mr. McCrimmon's passion for sharing his talents and knowledge extends beyond the dance floor. He streams regularly on platforms such as Facebook Gaming, Twitch TV, and YouTube, where he has amassed a dedicated following of over 6,000 followers. As a member of the NC state dance faculty, he contributes to the education and growth of aspiring dancers through private and public classes, as well as workshops. His dedication to teaching and mentoring others is highly regarded, and he serves as a valuable mentor in the dance community.
In addition to his artistic pursuits, Mr. McCrimmon is also heavily involved in the field of maintenance and cleaning. He currently holds the lead position for six commercial properties, overseeing maintenance operations and ensuring the cleanliness and upkeep of these spaces. His attention to detail and commitment to excellence have made him an invaluable asset in this role.
Brandon "No Centss" McCrimmon's diverse skill set and passion for his craft make him an exceptional individual. As an entrepreneur, B-Boy, content creator, dance instructor, and housekeeping tech, he continues to inspire and empower others through his various roles. His contributions to the community and his commitment to mentorship make him a respected figure and a role model for aspiring dancers and entrepreneurs alike.
Full Bio
---
Charge Into Leadership Conference
October 13, 2023
GHC Cartersville Campus