GHC Sites
>
Student Engagement
>
Intramural Sports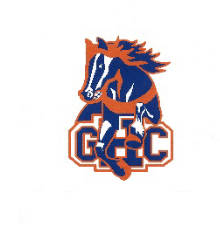 The Intramural Program at Georgia Highlands College is dedicated to providing opportunity for each student, faculty, or staff member to participate in a variety of wellness, fitness and sports activities. Activities are designed to accommodate all levels of skill. While most events involve competition, the Intramural Program emphasizes and promotes participation, sportsmanship, social interaction, and healthy exercise. We will provide not only structured and traditional programs, but we will seek out new programs and activities to meet the needs of the ever-changing campus community.
Through our programs and activities, we strive to promote lifelong health and wellness of the campus community. We anticipate that our programs and activities will provide a positive and healthy outlet for stress. We will assist Georgia Highlands College in the overall development of students by providing leadership opportunities to both participants and student employees. Additionally, we aim to unite the student body and serve as a retention tool for the College. Our main goal is to continue to provide quality programs that are continually changing and adapting with the goal to maintain if not increase participation levels in intramural activities.
The Intramural Program includes a wide range of sports, such as:
Fall Semester:
Co-ed Flag-Football
Men's 3-on-3 Basketball
Women's 3-on-3 Basketball
Co-ed Indoor Volleyball
Ultimate Frisbee
Turkey Day Walk/Run
Tennis Tournament
Billiards Tournament
Ping-Pong Tournament
FIT Program (weekly workouts/miles)
Spring Semester:
Men's 5-on-5 Basketball
Women's 5-on-5 Basketball
Co-ed Beach Volleyball
Dodge Ball
Kick Ball
Co-ed Soccer
Co-ed Softball
Tennis Tournament
Golf Tournament
Billiards Tournament
Ping-Pong Tournament
FIT Program (weekly workouts/miles)
Intramural and Recreational Services Checkout Items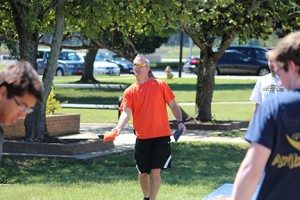 The Equipment Check Out area is located in the Gym at the Floyd Campus, PHED Building Secretaries office. Students, Faculty, and Staff may check out a variety of equipment. Outdoor recreation equipment is also available. Check out list of equipment below.
A CURRENT AND VALID GHC ID IS REQUIRED TO CHECKOUT EQUIPMENT. **(GHC Alumni must have a current Alumni Association Membership Card and a Picture ID)
Patrons take full responsibility of the equipment they check out. Equipment must be returned on time. A hold will be place on student's registration until items have been returned or a replacement fee been paid. Patrons will lose their privileges of checking out equipment. If the equipment cannot be returned, patron is required to reimburse the Intramural & Recreational Department office in the amount necessary to replace piece(s) of equipment. Patrons should allow themselves time to have the equipment thoroughly inspected when returning equipment.
SPORTS EQUIPMENT AVALIABLE:
Dodge balls, Footballs, Basketballs, Volleyballs, Soccer balls , Tennis Rackets, Tennis balls, Flag football Flags, cones, Jump Ropes, Frisbee(s), Hula Hoops, Mesh Jerseys, Softballs, bats, Golf clubs, and golf balls.
OUTDOOR RECREATION EQUIPMENT AVAILABLE:
Backpacks
Sleeping Bag(s)
Ground pad(s)
Tents
Ground cloth(s)
Cook Kit
Outdoor Recreation equipment is provided as a service for the sole use and enjoyment of students, faculty, and staff of GEORGIA HIGHLANDS COLLEGE. Patrons are using equipment "as is" condition at their own initiative, risk, and responsibility. It is recommended that the equipment be test by the patron to ensure that it is working properly before embarking on a trip.
SPECIAL EQUIPMENT CHECKOUT: Registered Student Organizations (RSOs) and campus departments may checkout select equipment for events. This select equipment is only available to RSOs and campus departments, and all participants must sign the activity/travel waiver prior to using the equipment. When checking out canoes, RSOs advisor must be present during activities.
Canoe(s)
Paddle(s)
Lifejacket(s)
Field stripper
Cooler(s)
For more information on schedules, team rosters and updates, please visit GHCchargers.com.