GHC Sites
>
Student Engagement
>
Competitive Sports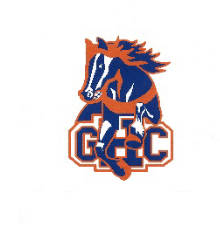 The Competitive Sports Program at Georgia Highlands College is overseen by the Office of Student Engagement and dedicated to challenging students to build their leadership, communication, decision-making, organizational, problem solving, and team-building skills through competition.
League Sports
The League Sports Program is dedicated providing the opportunity for each student to represent GHC in competition against other state colleges and universities in competitive leagues, vying for regional and national championships. Each league team will be associated with a NIRSA conference or region, or an independent league with other University System of Georgia schools.
Currently GHC offers competitive teams in the following sports: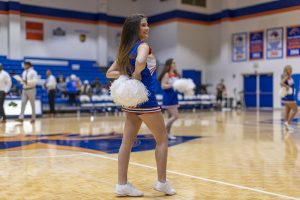 Basketball, Coach: Dalton Lamelle, dlamelle@highlands.edu
Soccer, Coach: Scott Akemon, sakemon@highlands.edu
eSports, Coach: Madison Signoret, msignore@highlands.edu
Cheer, Coach: Giselle Tucker, gtucker@highlands.edu
Cross Country, Coach: Danielle Steele, dsteele@highlands.edu
Volleyball, Coach: Clifton Puckett, cpuckett@highlands.edu
Intramural Sports
The Intramural Sports Program is dedicated to students wishing to compete casually among other students at GHC and includes a wide range of sports. Student interested in signing up for current intramural sports can sign up for free at IMLeagues.
Fall Semester:
Co-Ed 3-on-3 Basketball
Tennis Tournament
Billiards Tournament
Ping-Pong Tournament
Bowling
Spring Semester:
Co-ed Volleyball
Dodge Ball
Co-ed Soccer
Rabbit Run
Tennis Tournament
Billiards Tournament
Ping-Pong Tournament
Recreational Services Checkout Items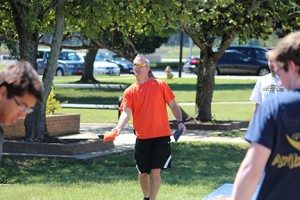 The Equipment Check Out area is located in the Gym at the Floyd Campus, PHED Building Secretaries office. Students, Faculty, and Staff may check out a variety of equipment. Outdoor recreation equipment is also available. Check out list of equipment below.
A CURRENT AND VALID GHC ID IS REQUIRED TO CHECKOUT EQUIPMENT. **(GHC Alumni must have a current Alumni Association Membership Card and a Picture ID)
Patrons take full responsibility of the equipment they check out. Equipment must be returned on time. A hold will be place on student's registration until items have been returned or a replacement fee been paid. Patrons will lose their privileges of checking out equipment. If the equipment cannot be returned, patron is required to reimburse the Intramural & Recreational Department office in the amount necessary to replace piece(s) of equipment. Patrons should allow themselves time to have the equipment thoroughly inspected when returning equipment.
SPORTS EQUIPMENT AVALIABLE:
Dodge balls, Footballs, Basketballs, Volleyballs, Soccer balls , Tennis Rackets, Tennis balls, Flag football Flags, cones, Jump Ropes, Frisbee(s), Hula Hoops, Mesh Jerseys, Softballs, bats, Golf clubs, and golf balls.
OUTDOOR RECREATION EQUIPMENT AVAILABLE:
Backpacks
Sleeping Bag(s)
Ground pad(s)
Tents
Ground cloth(s)
Cook Kit
Outdoor Recreation equipment is provided as a service for the sole use and enjoyment of students, faculty, and staff of GEORGIA HIGHLANDS COLLEGE. Patrons are using equipment "as is" condition at their own initiative, risk, and responsibility. It is recommended that the equipment be test by the patron to ensure that it is working properly before embarking on a trip.
SPECIAL EQUIPMENT CHECKOUT: Registered Student Organizations (RSOs) and campus departments may checkout select equipment for events. This select equipment is only available to RSOs and campus departments, and all participants must sign the activity/travel waiver prior to using the equipment. When checking out canoes, RSOs advisor must be present during activities.
Canoe(s)
Paddle(s)
Lifejacket(s)
Field stripper
Cooler(s)
For more information on schedules, team rosters and updates, please visit GHCchargers.com.