GHC Home
>
School of Humanities
>
2020 Speech Competition
Tenth GHC Speech Competition (2020)
Our Speech Competition was delayed from the Spring in 2020, like so much else, in response to the COVID-19 pandemic. In order to practice appropriate social distancing, the event was held virtually in 2020, with students submitted video speeches to the competition for three rounds of judging. Our Final Round was judged by Travice Obas, Meredith Ginn, and Laura Beth Daws, who were the three creators of this event ten years ago. Earlier rounds were judged by 20 GHC faculty and staff members.
Date
November 2020

Director
Steve Stuglin
Finalists (5)




Click on speech titled for videos of the speeches.


Sponsors
Rome Area Council for the Arts
GHC Center for Excellence in Teaching & Learning
GHC Student Life
GHC Bookstore (Follett Management)
GHC Honors Program
GHC Six Mile Post

 Judges
Final: Travice Obas, Meredith Ginn (KSU), Laura Beth Daws (KSU)

Primary and Semifinal: Alex Reiter, Mackleen Desravines, Cindy Wheeler, Rick Bombard, Allison Hattaway, Kathryn Garcia, Julia Reidy, Michelle Abbott, Jillian Petro, Charles Grimm, Sharryse Henderson, Laura Gargis, Brandy Rogers, Jonathan Howard, Tim Floyd, Greg Smith, Erica Simpson, Dana Pergrem, Amy Gandolfi, Allen Dutch

Student's Choice Winners determined by Six Mile Post Vote


Vote Ongoing

Vote Ongoing

Semifinalists (30)

Judith Herrera, Lauren Davis, Samantha Hillegeist, Lauren McCormick, Ela Valenzuela, Meadow Etheridge, Jordan Eslinger, Megan Turner, Dariela Delgado Castro, Sean Barrett, Mary Moody, Makiah Jordan, Sarah Brown, Allison Daffron, Victoria Frater, Destiny Johnson, Trinity Young, Kaitlyn Rogers, Ivy Le, Deja Jeanis, Tamara Clay, Astrid Cuellar Benitez, Muhammad Hanzala, Abigail Hayes, Natalie Peterson, Janae Archer, Ashley Berner, Abigail Brown, Jacob Whitehead, Eduardo Gomez

Total
Competitors
  *76*
Program
  2020 Program Coming Soon
Final Round Judges (in Virtual Judging Session):
Top to bottom: Laura Beth Daws (KSU), Travice Obas (GHC), Meredith Ginn (KSU)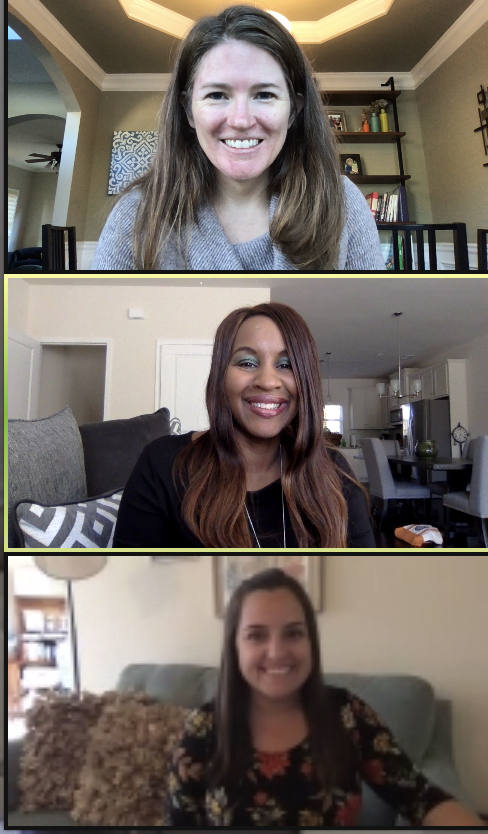 The 5 Student Finalists for 2020:
The 25 other Semifinalists that did not advance to the final round:
Not Pictured: our 46 other competitors that didn't make it to the Semifinal round.

Our Student Competitors

| Student  | Speech Title  |
| --- | --- |
| Abdias Perez | Voting |
| Kaitlyn Rogers | Seaworld Should Be Closed Down |
| Ciara Horner | Effects of Social Media on Young People |
| Muhammad Hanzala | Mandatory Political Education |
| Orion Hughes | Change Methods of Treating ADHD |
| Joey Gore | Being Vegan |
| Jared Ponder | Misconceptions/Merits of Democratic Socialism |
| Eduardo Gomez | Puerto Rico Should Be a State |
| Grace Barber | Prison or Rehab for Drug Addicts |
| Meadow Etheridge | Life or Death |
| Makiah Jordan | Hold Your Breath |
| Lenin Echanique | Standardized Testing Should be Abolished |
| Katie Jennings | Support the Arts in Schools |
| Jake Roberts | Live 2540 |
| Edson Ezquivel Castillo | DACA |
| Abigail Hayes | Teens Should Get Part-Time Jobs |
| Savanna Garrison | Marijuana Should be Legal in GA |
| Jordan Eslinger | Healthcare Cuts in GA |
| Daunta Bryan | Social Media Influencing |
| Natalie Peterson | Take a Stand, Make a Change, Wear a Mask |
| Taniya Wilson | Let's Talk About Sex |
| Judith Herrera | Recycling to the Rescue |
| Ansley Magee | Mandatory Recycling |
| Jamesen Payton | Why You Should Vote Locally |
| Emma Catlin | Gun Control: Self Defense |
| Lauren Davis | Orcas are Made for the Ocean |
| Megan Turner | Ban Plastic Bags |
| Nancy Correa | Immigration Detention Centers are Unsafe |
| Brittani Jo Weber | Wearing a Mask |
| BreAnna White | Don't Use the 'R' Word |
| Sarah Brown | Ban Puppy Mills |
| Renee Dunn | Museums Should Be Free |
| Audra Williams | Wear a Mask |
| Quentin Leek | Students Should Have Adjusted Learning |
| Jamie Frohberg | Implementing Precautions during a Pandemic |
| Nathan Felts | The Harm of Social Media |
| Ivy Le | Adopt, Don't Shop |
| Janae Archer | Issue with Implicit Biases |
| Allison Daffron | Medicinal Use of Psilocybin Mushrooms |
| Ivy Arnold | Should You Believe in Pro-Choice |
| Kade Levy | The Problem of Media Influence |
| Jocelline Casiano | Our Monthly Problem |
| Deja Jeanis | Got Milk? |
| Kadwin Edwards | Speaking Can Be Fun |
| Allison Jackson | Foreign Language in Elementary School |
| Izabely Maced | Sea World and Its Captives |
| Victoria Frater | The Big Break |
| Dariela Delgado Castro | Wear a Mask |
| Kaitlyn Murphy | Voting Registration 101 |
| Breeana Wilson | Reduce, Reuse, Recycle |
| Samantha Hillegeist | Affordable Insulin |
| Sean Barrett | Financial Literacy in the Education System |
| Stephanie Clingan | When you should see an orthodontist |
| Harper Powell | Drug Testing Student Athletes |
| Tamara Clay | Second Chances |
| Alexandria Butler | Vote Biden |
| Ashley Berner | Cell Phone Addiction |
| Madysen Hurley | Communication on COVID-Interoperality |
| Lauren McCormick | Kneeling During the National Anthem |
| Mary Moody | The Mask |
| Sydney Barnes | Social Media |
| Natalie McCullough | Teaching Financial Independence |
| Justin Fetters | Rules and Conduct of Texas Hold-em |
| Destiny Johnson | People Should Buy American |
| Haley Bouche | Sleep: Our Civic Duty |
| Abigail Brown | Bias of the Judicial System |
| Felicia Horne | Fee College Tuition |
| Trinity Young | Issues with Psychiatric Medicine |
| Brittany Webb | Christopher Columbus is no Hero |
| Meera Patel | Protect Women's Choice |
| Haylee Brewster | College is Not Your Only Option |
| Ela Valenzuela | Stop Dreaming and Start Doing |
| Brayden Baldwin | Standardized Testing is Not Good for Students |
| Jacob Whitehead | Social Media Affects our Health |
| Gabriel Nelson | Why You Should Vote |
| Astrid Cuellar Benitez | Amend the Electoral College |