GHC Home
>
School of Humanities
>
Special Events
>
Annual Speech Competition
Annual Speech Competition
The Annual Speech Competition is a Georgia Highlands College tradition.
Welcome!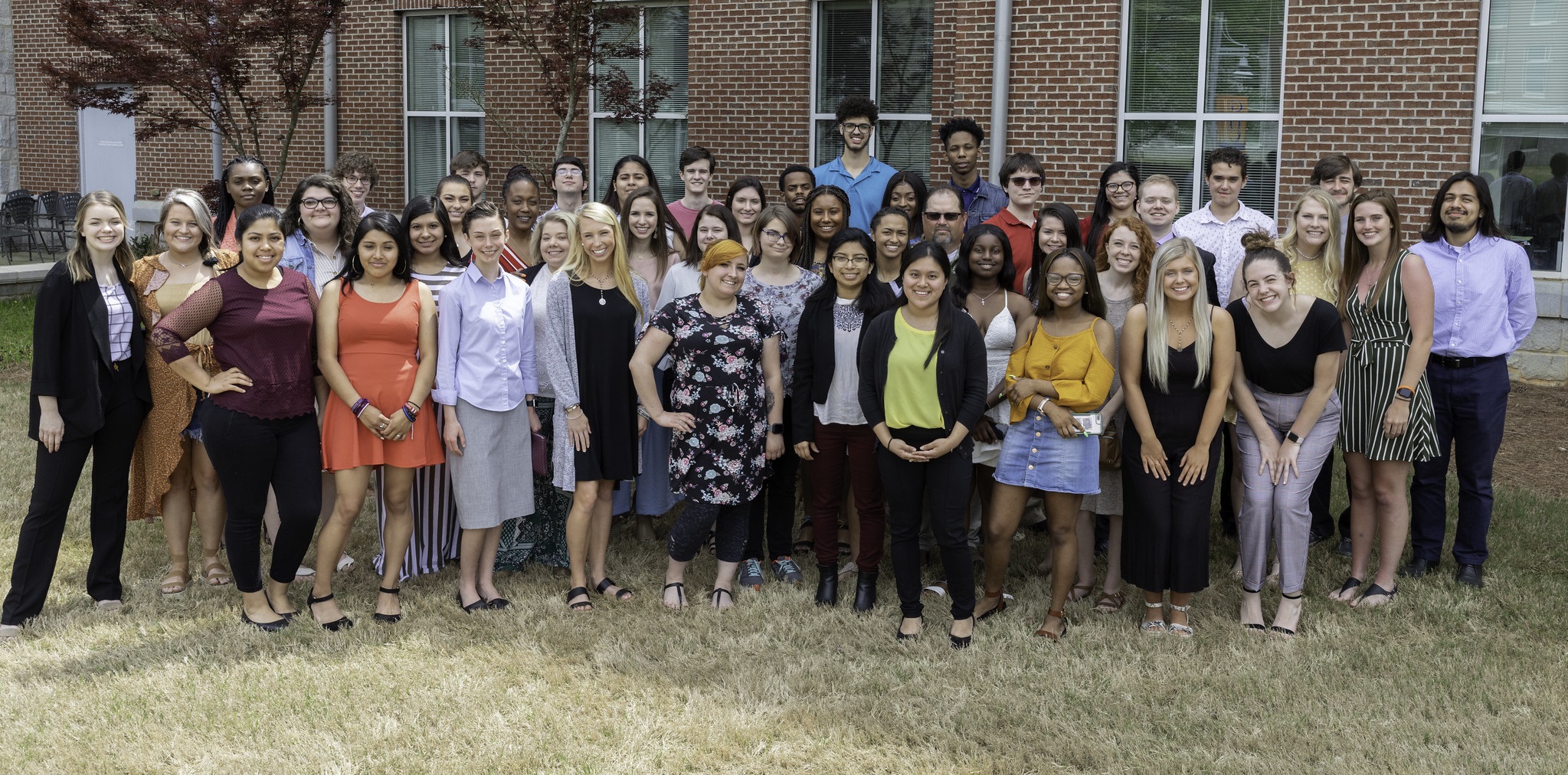 The 12th Annual Public Speaking Competition was held in April 2022.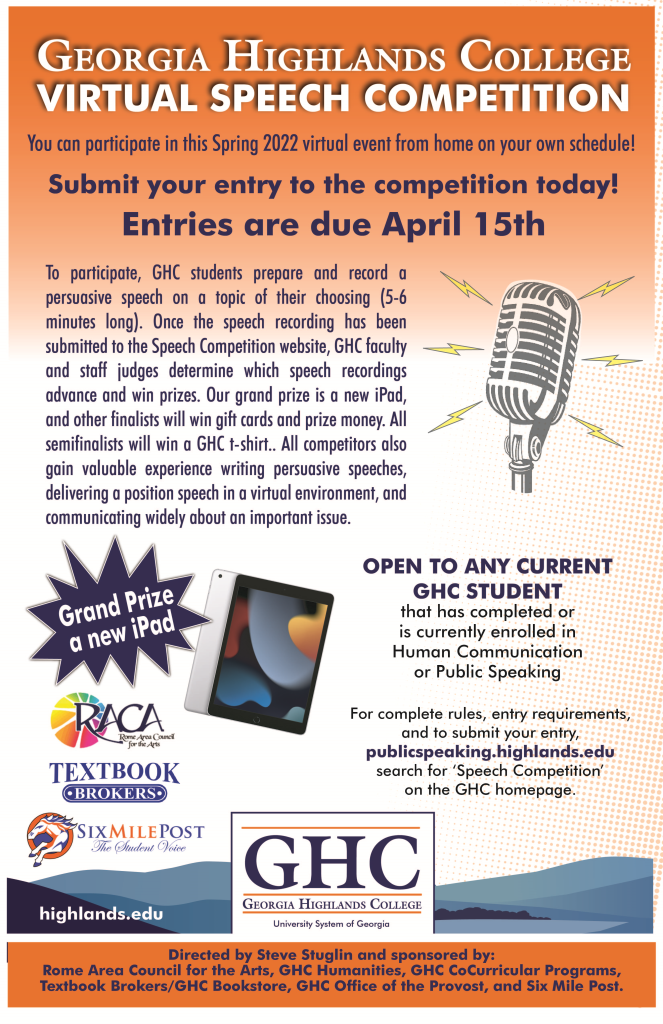 In 2022, we held the event for our 12th year!
To participate, GHC students prepare and record a persuasive speech on a topic of their choosing (5-6 minutes long). GHC faculty and staff judges determine which speech recordings advance to the semifinal and final rounds, rewarding those students that advance with GHC themed prizes, GHC bookstore gift cards, and prize money. All competitors also gain valuable experience writing persuasive speeches, delivering a position speech in a virtual environment, and communicating widely about an issue they care about.
Please read the rules and instructions page carefully before submitting your entry, due in mid April. These rules and submission guidelines may change if we switch from virtual to in-person for 2022.
About the Speech Competition:
The event invites GHC students to prepare and deliver a persuasive speech to an audience of fellow students, faculty, family, and friends. Many of our students learn basic public address theory and practice in our Human Communication course or Public Speaking course. Still, the performative art of speaking in public is one that requires significant practice in front of live audiences to master. To that end, our event is an opportunity for students to
demonstrate speech preparation, verbal style, physical delivery, and to build experience in front of unfamiliar audiences.
Questions or comments?
Steve Stuglin – Competition Director – sstuglin@highlands.edu