GHC Home
>
School of Humanities
>
Writing Center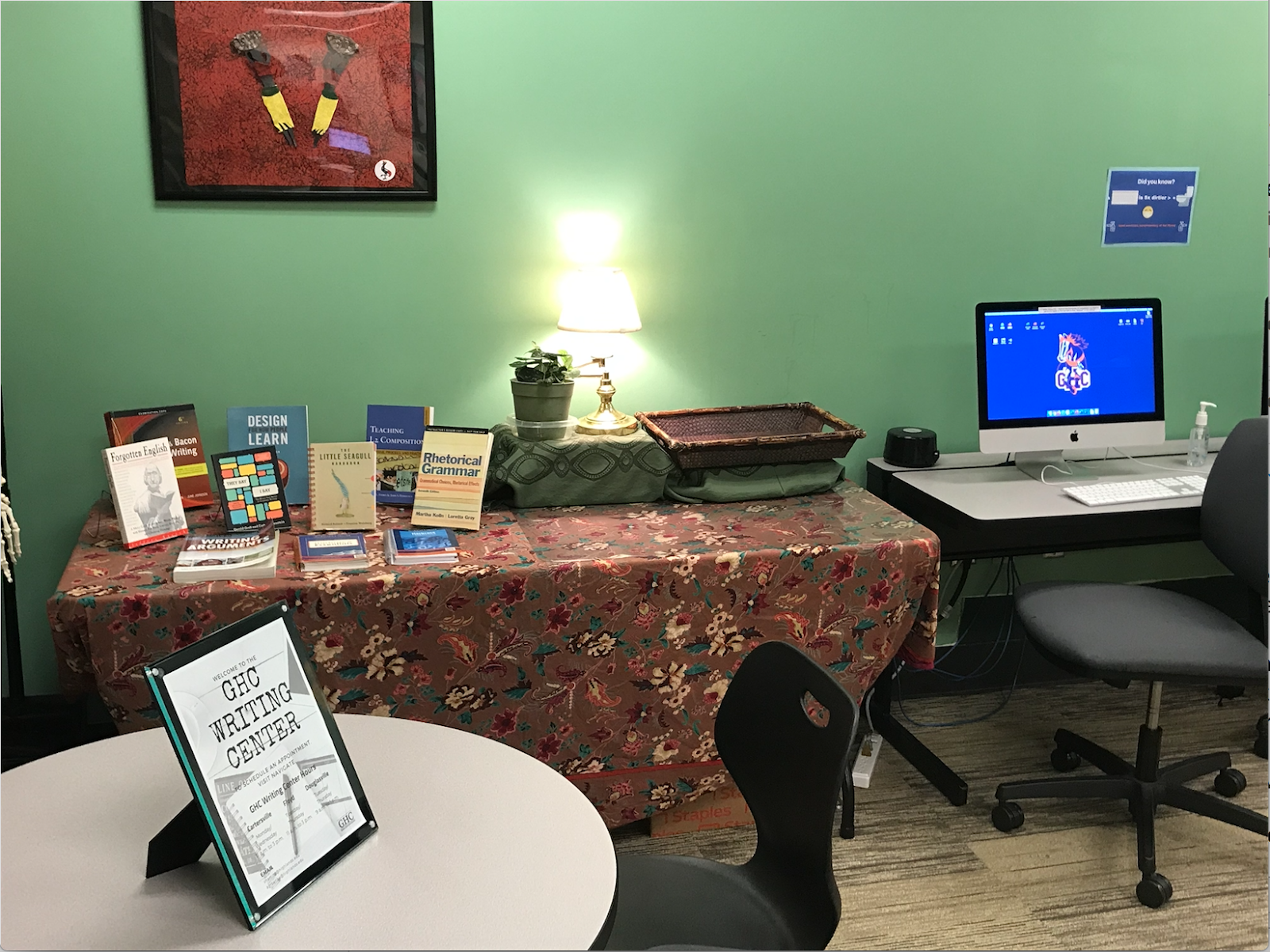 Writing Centers
Georgia Highlands now meets virtually to help students achieve social distancing without compromising the writing session! Come to discuss ideas, draft papers, break through writer's block, or get feedback on your writing from one of our Writing Assistants.

Danielle Swanson
I have been teaching college English for over a decade, and I absolutely love it! In 2021, I joined the faculty at Georgia Highlands College, and I became Department Chair of English in August 2022.
I love working one-on-one with students and look forward to helping you with any writing projects you may have.

Paula Guy
Paula Guy has been teaching for 26 years. She received her bachelor's degree from Western Michigan University in Elementary Education and her master's degree in Reading from Walden University. She also has a specialist degree in Teaching Speakers of Other Languages.

Connie Watjen
Connie has a B.B.A. in Marketing from GSU and an M.A. in Professional Writing from KSU. She was a full-time English professor at GHC for 11 years, and her experience has taught her that all students can become confident writers!

Julie Kozee
Julie Kozee is an Assistant Professor of English at GHC, where she's taught since 2015. She earned a BA in Theatre and Creative Writing from Georgia Southern University and an MA in English (composition/rhetoric, ecocriticism, & folklore concentrations) from Northwestern State University in Louisiana.

Samantha Lewis
Samantha Lewis is a graduate of GHC with a Bachelor's of Health Science, Associates in Psychology, and Associates in Science (General Studies). She loves to help students utilize their resources and encourage growth through the writing center. She has a son and packs parachutes when she's not tutoring.
Visit the Writing Center
Schedule a writing center appointment!
Invite Us to your Classroom
Email the Writing Center to set up a classroom outreach!
Locations and Hours
Fall 2023
Cartersville
Room 166 (A Building)
Monday & Wednesday
1:00 p.m. to 5:00 p.m.
Rome
F-106 (F Wing)
Tuesday & Thursday
11:00 a.m. to 3:00 p.m.
Paulding
Monday
1:00 p.m. to 2:00 p.m.
Tuesday & Thursday
1:00 p.m. to 3:00 p.m.
Wednesday
11 a.m. to 2:00p.m.
Marietta
Tuesday & Thursday
1:00 p.m. to 3:00 p.m.
Online
See Navigate for Availability.