GHC Home
>
School of Humanities
>
Writing Center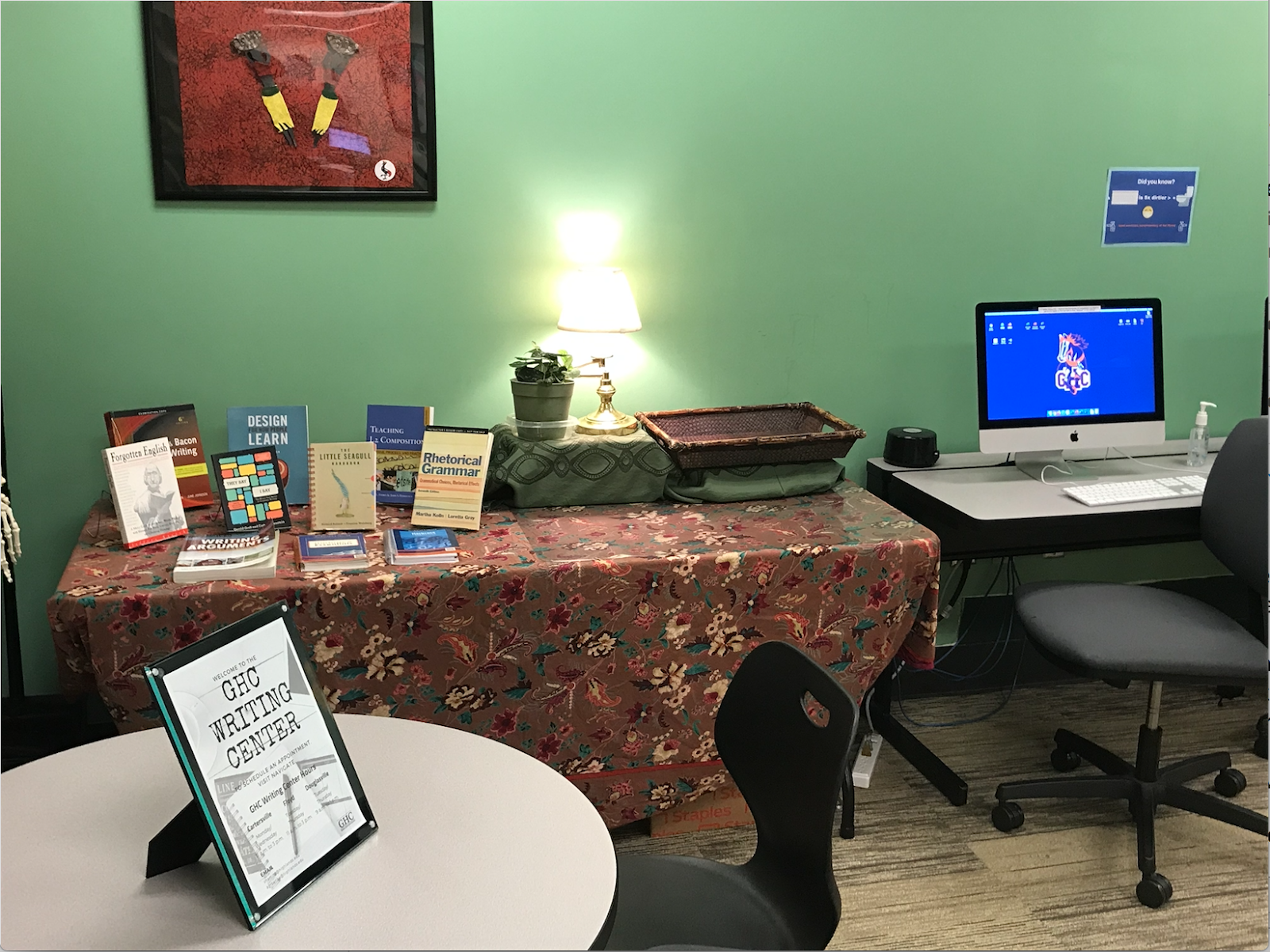 Writing Centers
Georgia Highlands now meets virtually to help students achieve social distancing without compromising the writing session! Come to discuss ideas, draft papers, break through writer's block, or get feedback on your writing from one of our Writing Assistants.

Shannan Harrington
Shannan graduated from KSU with a B.A. in English and an M.A. in Professional Writing. She taught there for a year and worked in their Writing Center before coming to GHC as an Instructor of English and now the Writing Center Coordinator. 

Paula Guy
Paula Guy has been teaching for 26 years. She received her bachelor's degree from Western Michigan University in Elementary Education and her master's degree in Reading from Walden University. She also has a specialist degree in Teaching Speakers of Other Languages.

Connie Watjen
Connie has a B.B.A. in Marketing from GSU and an M.A. in Professional Writing from KSU. She was a full-time English professor at GHC for 11 years, and her experience has taught her that all students can become confident writers!

Julie Kozee
Julie Kozee is an Assistant Professor of English at GHC, where she's taught since 2015. She earned a BA in Theatre and Creative Writing from Georgia Southern University and an MA in English (composition/rhetoric, ecocriticism, & folklore concentrations) from Northwestern State University in Louisiana.

Victoria Banks
Professor Banks is an English 1101 and 1102 instructor who focuses on multimodal composition and media rhetoric. She teaches writing across various mediums, and she designs her classes to be highly engaging and rewarding given her expertise in video game script writing and interactive design.
Visit the Writing Center
Schedule a writing center appointment!
Invite Us to your Classroom
Email the Writing Center to set up a classroom outreach!
Locations and Hours
Fall 2021
In-person
Monday & Wednesday:
12:30 p.m. to 5:00 p.m. (Cartersville)
Tuesday & Thursday:
12:30 p.m. to 5:00 p.m. (Floyd)
Online
Monday - Friday
10:00 a.m. to 5:00 p.m.