GHC Home
>
School of Humanities
>
Event Rules & Instructions
Event Rules & Instructions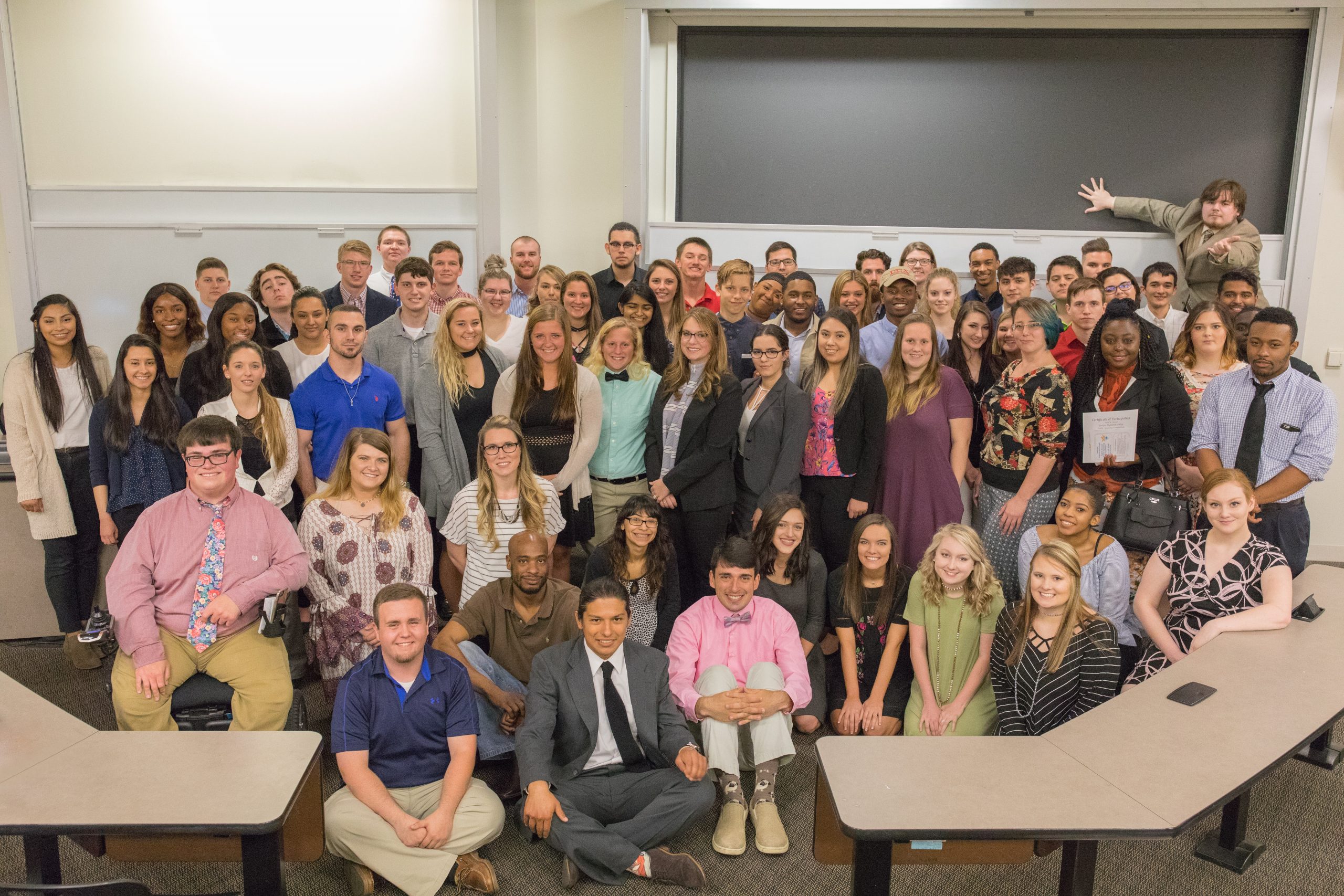 Student Qualification Requirements
In order to submit an entry for the competition, students must currently be enrolled at Georgia Highlands College (at any campus location or fully-online, for any number of credits).
In order to submit an entry for the competition, students must be currently enrolled in or have already completed one of the following Communication courses: COMM 1100 Human Communication or COMM 1110 Public Speaking.
Considerations for your Speech
Speech topics must be persuasive in nature with a central claim you will argue or position you will take. Competitors are encouraged, but not required, to choose speech topics that connect to political issues and/or elections
Speeches must adhere to a 5-6 minute time limit, and speeches that are too short or too long may be disqualified by judges. Note that the time limit has changed from previous competitions.
Sources and references must be orally cited within the speech.
Students must type a brief outline into their event entry form. Extreme deviation from the submitted outline (i.e. change of topic or change of most of main points) will be grounds for disqualification.
All speeches must be delivered extemporaneously, which means the speech must be prepared in advance of the competition and delivered with minimal reliance on notecards. If a student chooses to use notecards the cards must be standard 3″x5″ size.
Students may not use audio-visual technology during the speech (including but not limited to Powerpoint, DVDs, etc). Any non-AV form of visual aid, such as posterboards or props, are allowed. Please note that visual aids are an extension of speaker credibility, so you are strongly encouraged to use professional looking visual aids or none at all.
Considerations for your Speech
Practice and feedback will help you improve your speech. You are strongly encouraged to practice your speech as many times as you need in order to feel comfortable, and to solicit feedback from peers and/or your Communication/Public Speaking instructors to help you improve.
Your judges will only ever see the version of the speech you deliver at the event, but you may deliver the same speech multiple times if you do well in an early round and advance to the semifinals or the finals.
Judges, like all audience members, determine the professionalism and credibility of a speaker by, in part, considering that speaker's appearance and clothing. Business professional dress is required for your recorded speech. Some garments may seem fashionable to you but may seem a distraction to others. Choose your attire carefully.
Submission Rules for Event
When you submit to the event, you are registering for a spot to come and compete – the event is live and in person. Your participation ultimately depends on your delivery of your speech for a live audience of peers and judges in April
Your delivered speech is allowed to deviate (within reason) from the planned outline you submit on your registration form.
Judging
All competitors must arrive on time at the Cartersville academic building to deliver speeches and be judged in the primary round
Primary round of speeches is judged first.
After a brief recess, semifinalists are announced and the semifinal round begins. If you advance, you will be judged for the same speech a second time, but by different judges. All semifinalists will win am event t-shirt.
After a brief recess, finalists are announced and the final round begins. If you advance, you will be judged for the same speech a third time, but by different judges.
A 'Student's Choice Award' will also be judged, with procedures TBD as we switch from online back to in-person judging
Final ranking is determined by the final round judges, and prizes will be delivered on site. Some prizes may be mailed to finalists depending on prize type.