GHC Home
>
School of Humanities
>
Event Rules & Instructions
Event Rules & Instructions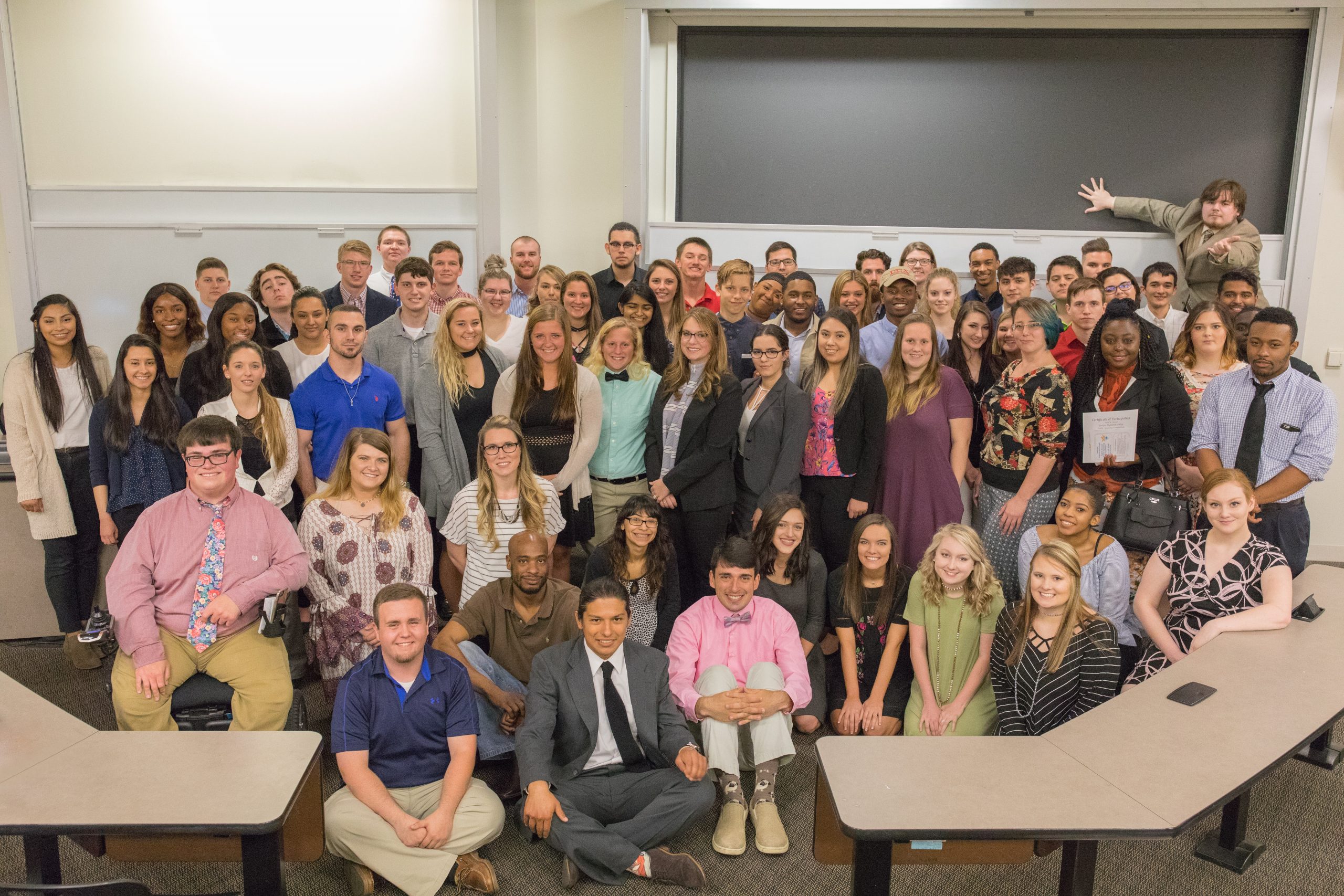 Student Qualification Requirements
In order to submit an entry for the competition, students must currently be enrolled at Georgia Highlands College (at any campus location or fully-online, for any number of credits).
In order to submit an entry for the competition, students must be currently enrolled in or have already completed one of the following Communication courses: COMM 1100 Human Communication or COMM 1110 Public Speaking.
Considerations for your Speech
Speech topics must be persuasive in nature with a central claim you will argue or position you will take. Competitors are encouraged, but not required, to choose speech topics that connect to political issues and/or elections
Speeches must adhere to a 5-6 minute time limit, and speeches that are too short or too long may be disqualified by judges. Note that the time limit has changed from previous competitions.
Sources and references must be orally cited within the speech.
Students must turn in an outline of 100-300 words (roughly one page) with their entry form. Extreme deviation from the submitted outline (i.e. change of topic or change of most of main points) will be grounds for disqualification.
All speeches must be delivered extemporaneously, which means the speech must be prepared in advance of the competition and delivered with minimal reliance on notecards. If a student chooses to use notecards the cards must be standard 3″x5″ size.
Students may not use audio-visual technology during the speech (including but not limited to Powerpoint, DVDs, etc). Any non-AV form of visual aid, such as posterboards or props, are allowed. Please note that visual aids are an extension of speaker credibility, so you are strongly encouraged to use professional looking visual aids or none at all.
Considerations for your Recording
Practice and feedback will help you improve your speech. You are strongly encouraged to practice your speech as many times as you need in order to feel comfortable, and to solicit feedback from peers and/or your Communication/Public Speaking instructors to help you improve.
Your judges will only ever see the single recording you submit. They will never know how many takes or how many recordings you have that you did not submit. It is in your interest to practice the speech as much as you can. If you mess up in a recording of the speech, record another take!
However many attempts it takes to get to the speech recording you submit, it must be a single, live take of the speech. Videos that have been edited, spliced, mixed, combined, or in any way altered to give even the impression that there is more than a single, live take of the speech presented in the video will be disqualified.
Judges, like all audience members, determine the professionalism and credibility of a speaker by, in part, considering that speaker's appearance and clothing. Business professional dress is required for your recorded speech. Some garments may seem fashionable to you but may seem a distraction to others. Choose your attire carefully.
Judges cannot help but notice how you have chosen to frame your speech video, so you are strongly encouraged to consider how you are framed in the shot during the speech. If able, you should be standing, not sitting or lying down. Set your recording device down and step back from it so that the camera captures most of your body as you speak (belly button to top of head is the minimum requirement). Position the recording device higher than usual, using a stack of books or something similar, so that the camera lens is level with your face. Record a brief part of your speech and then watch the playback. Are you framed well? Is the lighting good? Are there objects in the background that distract from you?
Judges will try to look past lower quality recordings to focus on the speech content and speaker, but very low quality recordings may be difficult for a judge to ignore. You are strongly encouraged to choose the highest quality recording devices you have and test their recording ability. When watching the playback, are you clearly audible? Are you clearly visible?
Submission Rules for Event
The only speech format accepted for the 2020 event will be links to your Youtube version of your speech. If you have never done so before: how to upload to Youtube.
It is strongly encouraged that you set your Youtube video to 'unlisted.' The judges will be able to view the video because they have the link, but it will not show up in your profile or in searches. You may also choose to submit a video that is set to 'public.' Competition entries that link to videos set to 'private' will be disqualified.
Once your entry form is complete and your video is submitted to the competition, you are responsible for keeping the video posted (unlisted or public) to Youtube for the duration of the event. If at any time during the judging process your video is unavailable because you have removed it or changed its listing type, it will be disqualified.
Judging Timeline
All submissions must be complete, including viable Youtube links to videos with good playback, by the submission deadline (check the Competition home page).
Primary round of speeches is judged Monday-Tuesday the following week.
Semifinal round of speeches is judged Thursday-Friday the following week.
Finalists are shared widely for voting on 'Student's Choice Award,' Saturday through the next Wednesday.
Final round of speeches is judged Saturday through the next Wednesday, along with 'Student's Choice Award.'
Final ranking and awards are determined, Director delivers a video naming winners two weeks after the submission deadline and arranges to deliver prizes to semifinalists and finalists in the weeks afterwards.

*Students must retrieve Final Round monetary prizes from a GHC Business Office at a campus or site of their choice. Students may choose to retrieve a Semifinalist Round T-Shirt prize from a Business Office or from the office of their chosen Instructor.