GHC Sites
>
Student Life
>
Trips
> Alabama Shakespeare Festival
Alabama Shakespeare Festival
ASF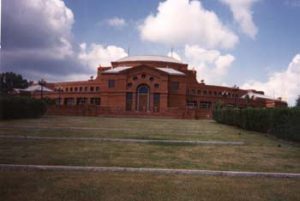 Itinerary
Georgia Highlands College's popular annual weekend trip to the Alabama Shakespeare Festival in Montgomery, will feature The Miracle Worker, an inspiring drama based on the real life story of Helen Keller, a young Alabama girl who lost both her sight and hearing as a very young child and was rescued from her isolation by a dedicated teacher.
The second play will be the delightful comedy Twelfth Night by William Shakespeare. Both plays will be presented by the professional acting company at ASF.
Additional trip details are still being finalized, and more information will be posted as it becomes available.
Sign-up for the trip will begin early in the spring semester. Extra credit will be available in many GHC classes.
The trip is open to GHC students, employees, and guests.
Forms:
2018 ASF SIGN-UP FORM (for Montgomery trip April 28-29, 2018)
2018 ASF Trip Financial Assistance Form