GHC Home
>
School of Humanities
>
Writing Center
>
Meet Our Writing Assistants
Meet Our Writing Assistants
Writing Center Coordinator
Shannan graduated from KSU with B.A. in English and M.A. in Professional Writing. She taught there for a year and worked in their Writing Center before coming to GHC as an Instructor of English and now the Writing Center Coordinator. Outside of teaching, Shannan is a creative writer and enjoys reading fiction and fantasy.
Contact:
Writing Center Instructor
Julia graduated from UGA with her B.A. in Magazine Journalism and KSU with an M.A. in Professional Writing. Julia taught at KSU for four years before joining Georgia Highlands College as an Instructor of English and now Assistant Professor of English. Outside of teaching, Julia spent several years writing as a music critic, and she enjoys hiking and taking care of her plants and newly adopted kitty.
Contact:
Writing Center Instructor
Professor Banks is an English 1101 and 1102 instructor who focuses on multimodal composition and media rhetoric. She believes it's important to teach the application of writing across various mediums, and she also designs her classes to be highly engaging and rewarding given her expertise in video game script writing and interactive design. Through her past work as a video game journalist, video game script writer, and teaching rhetoric in academia, she hopes to inspire and encourage other growing writers.
Contact:
Writing Center Instructor
Julie Kozee is an Assistant Professor of English at GHC, where she's taught since 2015. She earned a BA in Theatre and Creative Writing from Georgia Southern University and an MA in English (composition/rhetoric, ecocriticism, & folklore concentrations) from Northwestern State University in Louisiana. Before coming to GHC, she taught English at Chattahoochee Tech and tutored writing students online via Smarthinking. She lives in Cartersville with her husband Jeff, an Associate Professor of English at GHC, their two daughters, Grace and Lily, their rescue dog, Buddy, and their daughters' cat Rainbow (he's a boy). In her spare time, she homeschools her daughters, raises money for families adopting disabled children, and runs a support group for parents of children with epilepsy.
Contact:
Writing Center Instructor
Nancy Applegate received her MA in English from the University of North Carolina at Chapel Hill and her PhD in English from Florida State University.  Naturally, she enjoys reading and can't believe she earns a living talking about books and writing.  In her spare time, she volunteers with a local hospice and sells comic books and trading cards on ebay.
Contact:
Writing Center Instructor
Jake Sullins is a Georgia native who lives and works now in Bartow County. He has taught writing and literature at Georgia Highlands since 2007. In his free time he enjoys carpentry, the outdoors, and traveling with his wife and daughter.
Contact: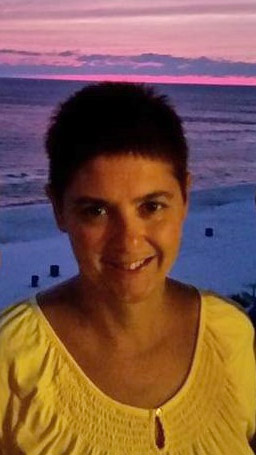 Writing Center Instructor
Paula Guy has been teaching for 26 years. She received her bachelor's degree from Western Michigan University in Elementary Education and her master's degree in Reading from Walden University. She also has a specialist degree in Teaching Speakers of Other Languages.  She is the mother of two sons who are in tenth and eleventh grade.  When she is not working, she and her family like to travel. They like to camp, cruise, and see historical sites. They have only 7 states left to see.
Contact:
Writing Center Instructor
Connie graduated from GSU with a B.B.A. in Marketing and from KSU with an M.A. in Professional Writing. Before retiring, she worked at GHC as a fulltime English professor for 11 years, specializing in learning support English. Her experience has taught her that all students can become confident writers, and she looks forward to working with students as a part-time tutor. Besides teaching, other favorite activities include camping, mountain bike riding, hiking, kayaking, or just lying in a hammock reading.
Contact:
Writing Center Instructor
Kristy Montgomery received a bachelor's in Secondary English Education in 2013 from KSU, which she used to teach 6th, 10th, and 11th grade English before transitioning to theatre education at the middle school level. She received her MA in English from Bowling Green State University in Ohio in 2021, as well as a graduate certificate in the theory and practice of teaching. college writing. She works full-time as the Program Director at the Grand Theatre in downtown Cartersville, and she is also the president of ACT I, a 21-year-old non-profit organization that houses a theatre company and dance studio.
Writing Center Instructor
Melinda Vidal Myers is an Associate Professor in English. She has been with Georgia Highlands College since 2009, teaching College Reading, First Year Experience, and English. She earned her Master of Arts in Education with an emphasis in Reading from the University of Colorado and has a post-graduate certificate in Teaching English to Speakers of Other Languages from Columbia University's Teachers College. She enjoys reading, writing, music, gardening, traveling, and hiking the Rocky Mountains. She is a wife, mother of three daughters, and soon to be a grandma for the first time.
Contact:
Writing Center Instructor
My name is Samantha. I am a graduate of GHC with a Bachelor's of Health Science, an Associates in Psychology, and an Associates in Science (General Studies). I love to help students utilize their resources and encourage growth through the GHC Writing Center. I have a son, and I pack parachutes when I'm not tutoring. I look forward to working with you!