GHC Home
>
Financial Aid
Compared to other colleges, you won't find a 
better education
 with a 
better value 
anywhere. Students at GHC can complete an Associate degree for
less than $8,000
. That's 
half the cost
 for the same courses students take at other colleges and universities across the country.
At Georgia Highlands College, we don't want money to stand between you and your education.  The GHC Office of Financial Aid is here to assist you in the application process for all types of financial aid which are available to eligible students in the form of Grants, Scholarships, Work Study Programs, and Loans.
To be considered for financial aid, you must be admitted to Georgia Highlands College and complete a FAFSA (Free Application for Federal Student Aid).  On the FAFSA, you should request that the information be sent to Georgia Highlands College. Our school code is 009507.  You can also look us up by name.
FAFSA
The FAFSA (Free Application for Federal Student Aid) is the first step in determining a student's financial aid eligibility. The FAFSA application is FREE to fill out!  NEVER pay for filling out this application!  If the system asks for payment, you are on the wrong website.  Leave the website immediately.  This free application determines student eligibility to receive Federal Student Aid such as the Pell Grant, FSEOG (Federal Supplemental Educational Opportunity Grant), FWS (Federal Work Study), and loans (Subsidized/Unsubsidized/Parent PLUS).  The FAFSA is also used to determine a student's financial need when awarding institutional scholarships. Learn More>>>
Scholarships
State Merit Awards
The Zell Miller Scholarship and the HOPE Scholarship are provided as resources to students who qualify.  These scholarships are contingent on a student's GPA and may be affected by SAT or ACT scores, number of completed semester hours, and other factors. Learn More>>>
GHC Institutional Scholarships
The Georgia Highlands College Foundation contributes over half a million dollars to scholarships and programs each year.
The Office of Financial Aid  encourages incoming and current students to apply for these scholarship opportunities that can help to finance their education. Learn More>>>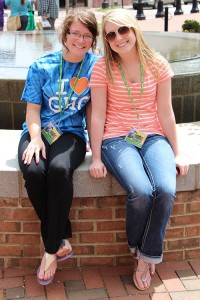 Loans
There are a few different loan options available to our students including:
Federal Loans
State Loans
Alternative Loans
It's important to review all information regarding loan options, amounts, and interest rates.
Payment Plan
Make college more affordable by paying for tuition and fees over time with Nelnet. Tuition payment plans break down your tuition balance into affordable monthly payments. There's no interest, payment options are flexible, setup fees are affordable, and it's easy to enroll! Learn More>>>
Georgia Highlands College complies with the Family Education Rights and Privacy Act, also known as FERPA which prohibits the release of educational records without student permission.