GHC Sites
>
Wyoming Summer Geology Field Course
>
PACKING LIST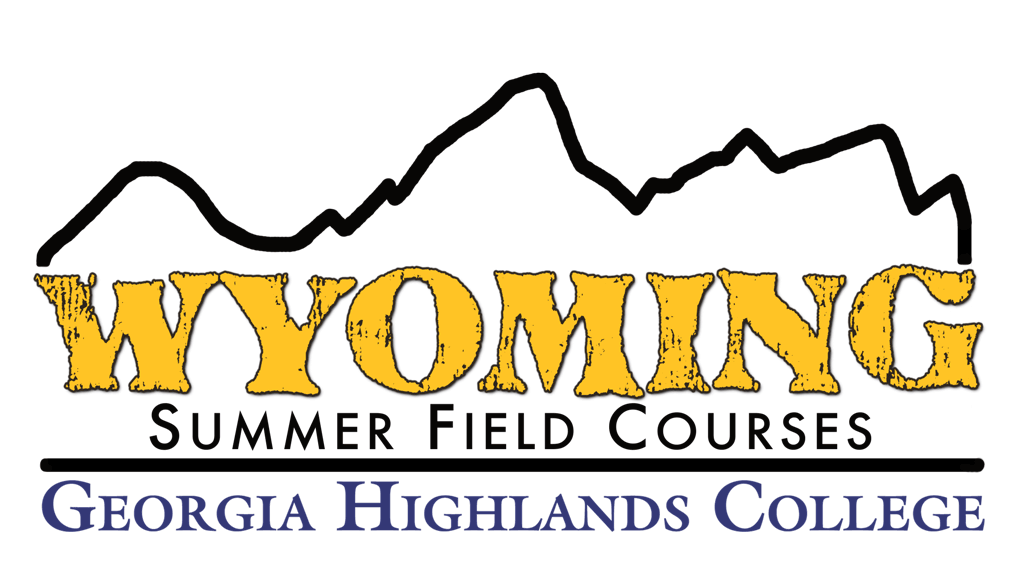 what you will need to bring on the journey
Because of space limitations and simplicity of movement, you will be limited to one piece of luggage, which you must be able to carry/lift yourself, and a daypack or rucksack. The list below is not intended to be comprehensive, but rather to serve as a guide in your selection of clothing and gear. You should learn the art of packing only what is needed for the environment and activities. Think about the function and importance of each item you pack. You must carry your own luggage, and other people will have to live with you and your stuff for three weeks. Talk to other people you know who travel a lot and ask them for tips and advice.
The weather we will encounter can range from daytime highs in the 80's in the Casper area to the 30's at night in the Yellowstone/Grand Teton area. Late June in Yellowstone can be warm with cold nights, so you'll need to pack carefully in order to be prepared for any type of weather. Encountering snow in June in Wyoming is a common experience. We will never be too far from shelter, but a couple of days will find us several hours from the bus, with only foot power to get us back. For those days in particular, a packable raincoat is a must to have in your daypack in case of rain.
Some of the basics to include:
Several pairs of shorts and long pants
A few t-shirts-non cotton
A long-sleeved t-shirt is not a bad idea
A couple of long sleeve hiking shirts
A sweater or pullover
Rain gear
Packable fleece or ultralight jacket
Assorted socks
Hiking boots/trail runners
Underwear
In addition, you'll need a sleeping bag rated to 30 degrees and a lightweight inflatable sleeping pad and pillow. We'll provide detailed information and recommendations on these items upon your acceptance in the program.
On hiking days, you will be more comfortable wearing clothing designed for outdoor sports. Clothing made from materials such as, nylon, synthetic, or microfiber polyester fabric (Dri Fit) allow sweat to move away from your body to the surface of the material where it evaporates. This material also dries quickly if you should get caught in an unexpected rainstorm. Cotton on the other hand retains moisture and sweat which can cause discomfort and in some cases chills. As a general rule consider choosing the proper clothing for the activity - hiking and outdoor activities, a moisture wicking material; travel days, cotton t-shirt and jeans will keep you comfortable.
A good pair of boots or rugged trail runners, as opposed sneakers or athletic shoes, will be needed for day hikes plus your feet feel better at the end of the day.
There will be laundry facilities at most of our stops so you will be able to wash clothes in the evening.
The following list is essential for your daypack, and you undoubtedly will want to include other personal items:
1 liter water bottle, or better yet a 2- or 3-liter hydration bag with tube
sunscreen
bandanna
cap or hat with chinstrap – some areas can be windy!
sunglasses
note taking supplies
light rain gear
personal copy of 'Roadside Guide to Wyoming'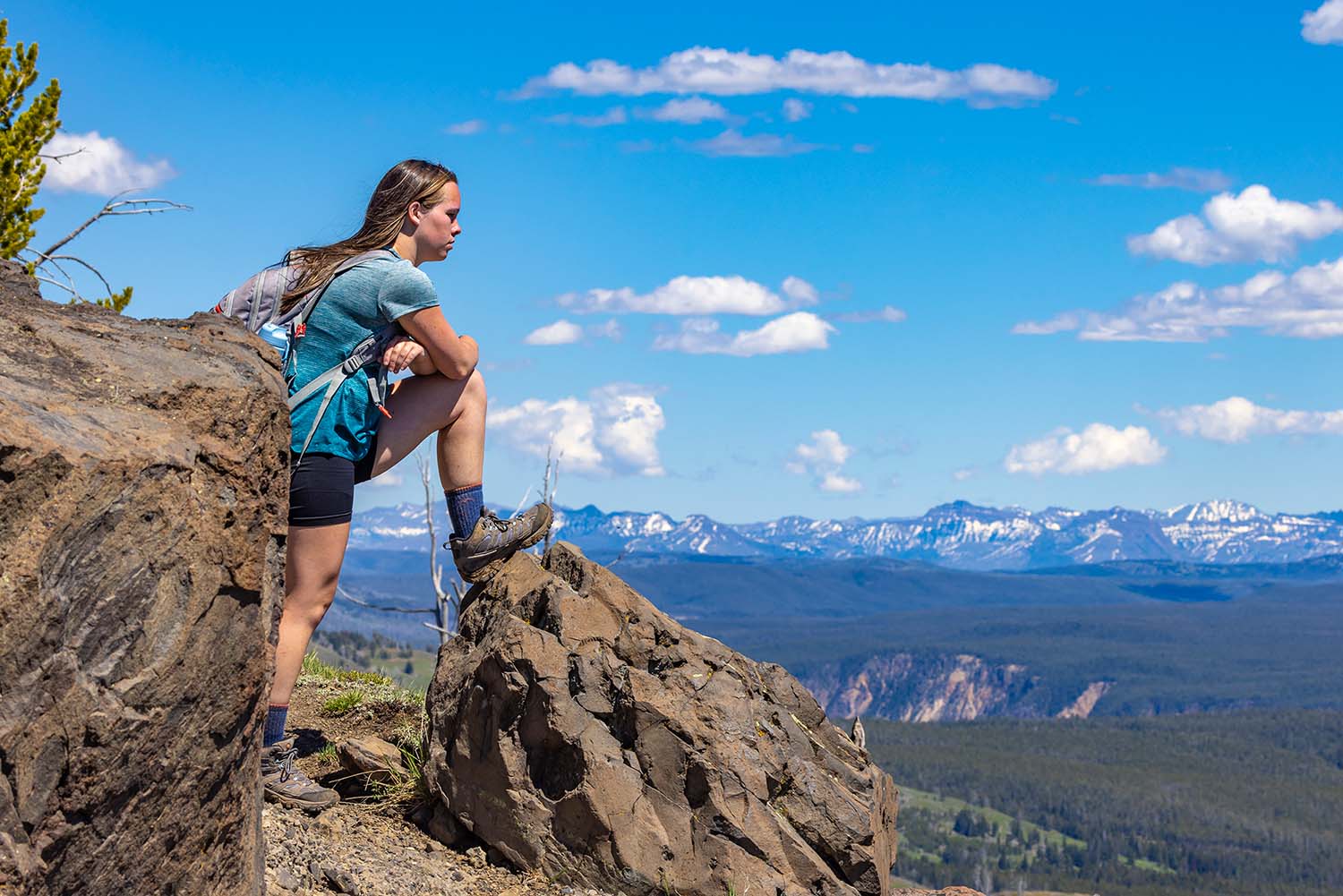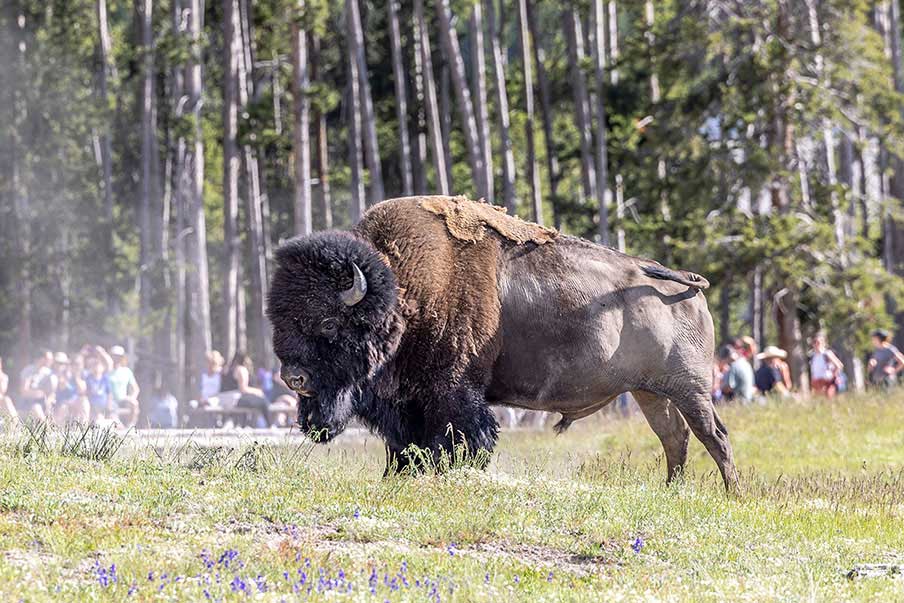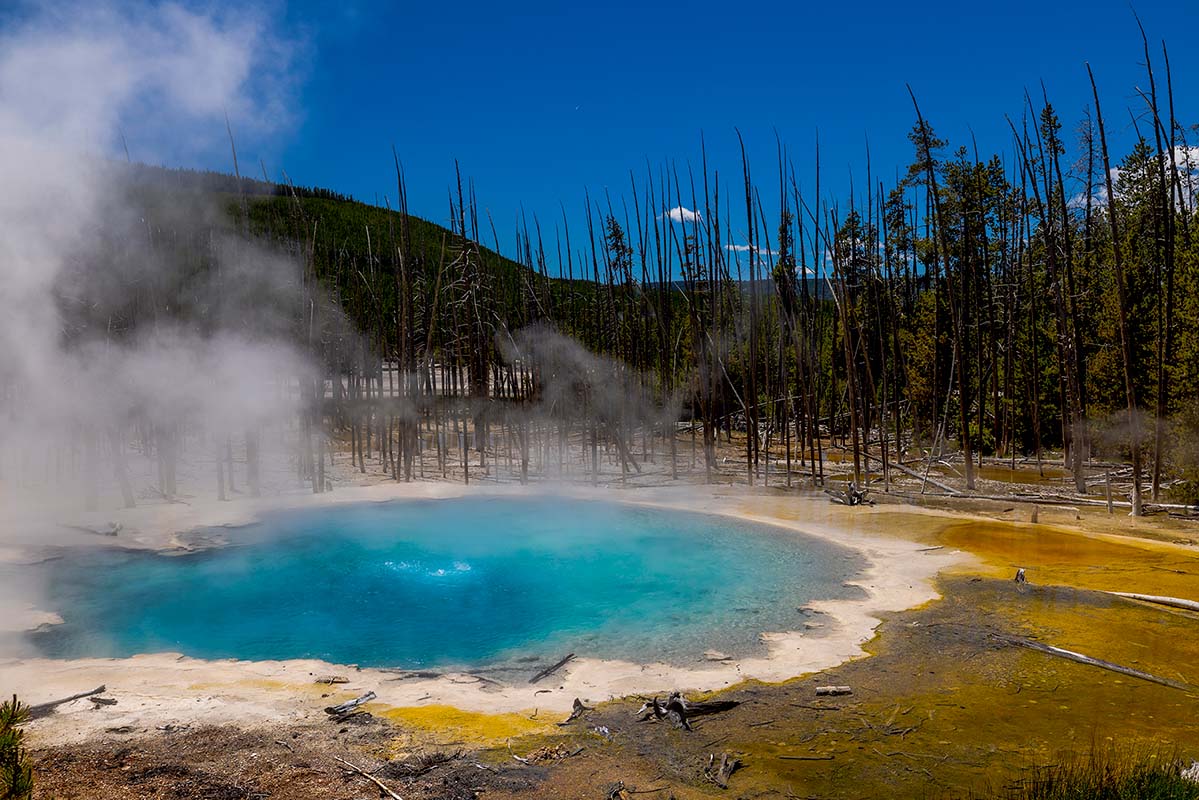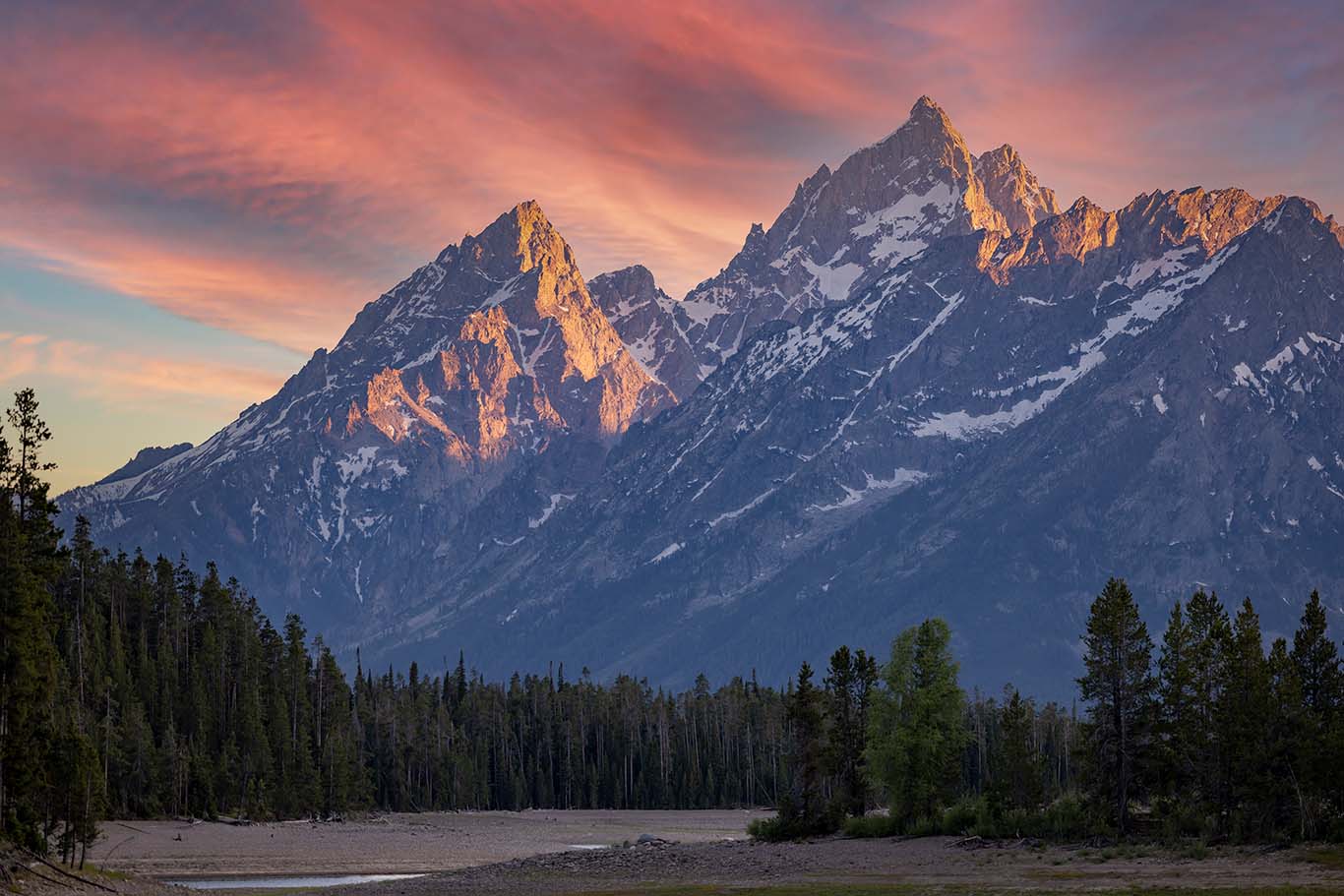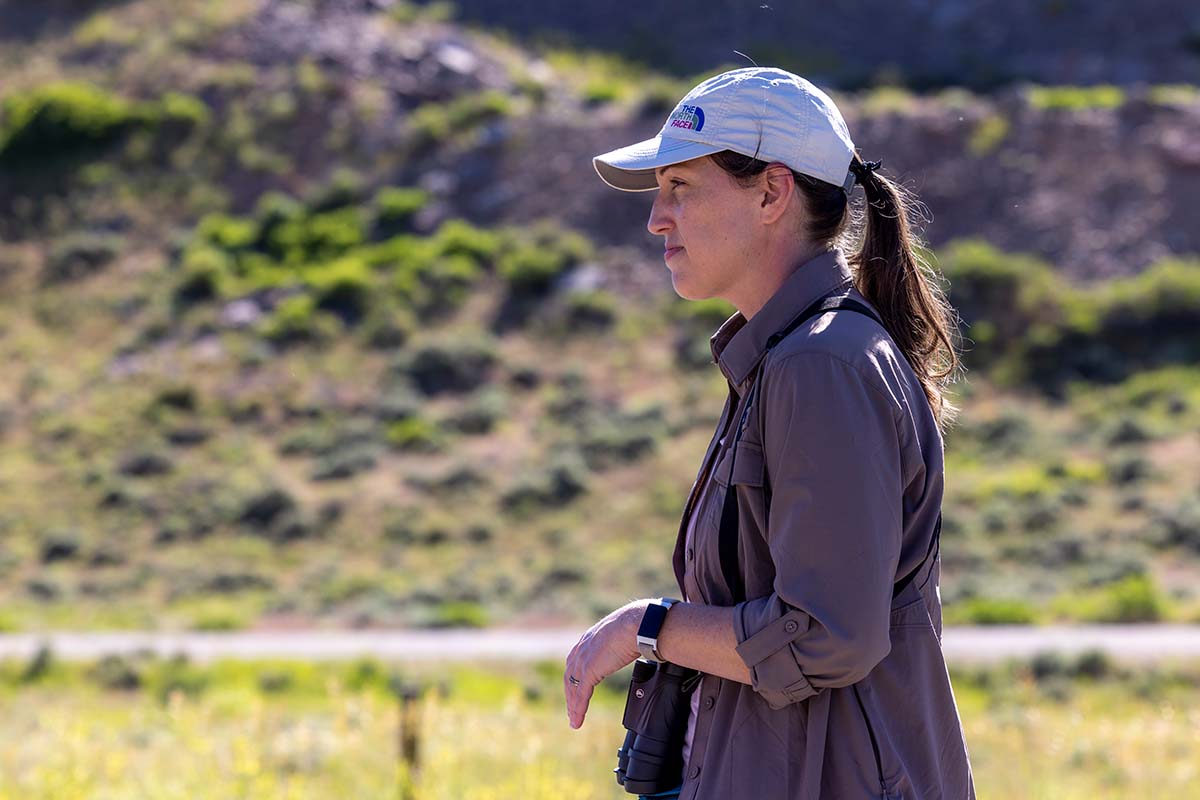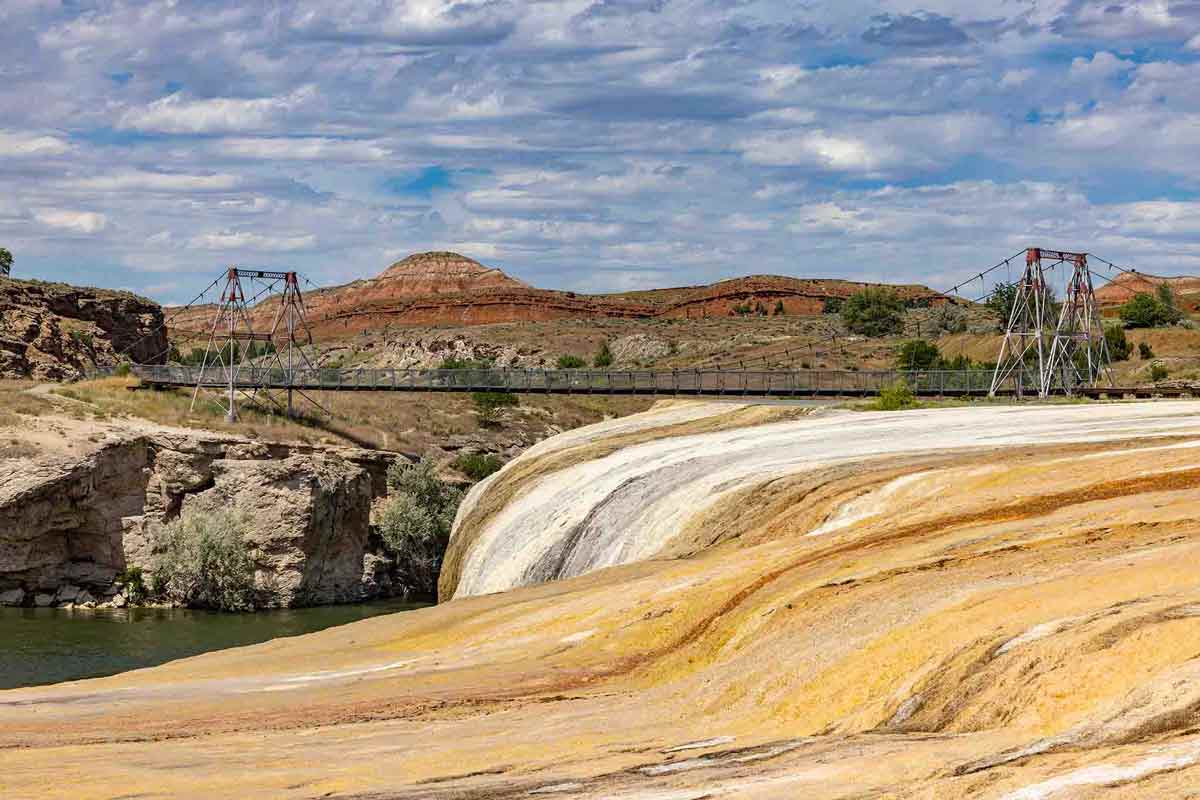 "Daily it is forced on the mind of the geologist that nothing, not even the wind that blows, is so unstable as the level of the crust of this earth."
Charles Darwin