GHC Home
>
Student Support Services
>
Food Pantry and Career Clothes Closet
Food Pantry and Career Clothes Closet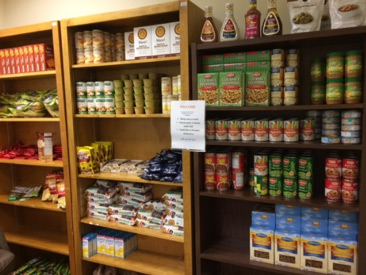 Food Pantry
Food and toiletry items are available to members of our GHC community at all Georgia Highlands College Food Pantry locations . These items are provided through partnerships and donations.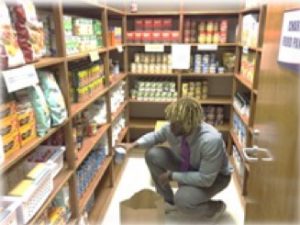 Career Clothes Closet
Students in need of appropriate professional attire may visit any of the Career Clothes Closets located on the Cartersville and/or Paulding sites to select and keep relevant items.
Locations
Marietta Campus
Next to Campus Safety
Paulding
Room 313

Heritage Hall
Room 109

Cash donations give us tremendous purchasing power, and even the smallest donation can go a long way! If you would like to bless students in a very tangible way through the Charger Food Pantry, please consider making a monetary donation. Your cash contribution to purchase the food for the Food Pantry can be given online.