GHC Sites
>
GHC Motivation & Mindset Summit
>
Dr. Saundra Yancy McGuire
Dr. Saundra Yancy McGuire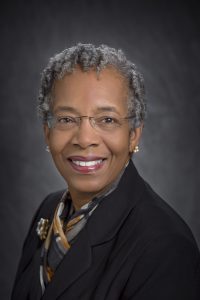 Dr. Saundra Yancy McGuire is the Director Emerita of the Center for Academic Success, Professor Emerita in the Department of Chemistry, and retired Assistant Vice Chancellor at Louisiana State University. She is an internationally recognized chemical educator, author and lecturer who has travelled the globe promoting sure-fire strategies to help students, including those underrepresented in science and math professions, to be successful in their coursework and careers. She has delivered keynote addresses or presented workshops at over 400 institutions in 47 states and ten countries. Prior to joining LSU, she spent eleven years at Cornell University, where she received the coveted Clark Distinguished Teaching Award. Her best-selling book, Teach Students How to Learn, was published by Stylus in 2015. The student version of this book, Teach Yourself How to Learn, was released in 2018.
McGuire's most recent accolades include the 2019 Distinguished Lecturer Award from the National Institute for Staff and Organizational Development (NISOD), the 2019 Commitment to Excellence in Academic Support Award from the Commission for Academic Support in Higher Education, the 2017 American Chemical Society Award for Encouraging Disadvantaged Students to Pursue Careers in the Chemical Sciences, and induction in 2017 into the LSU College of Science Hall of Distinction. She is an elected Fellow of the American Chemical Society (ACS), the American Association for the Advancement of Science (AAAS), and the Council of Learning Assistance and Developmental Education Associations (CLADEA).
Please visit my faculty page for more information.