GHC Sites
>
GHC Motivation & Mindset Summit
>
Best Practices in Teaching Symposium
Best Practices in Teaching Symposium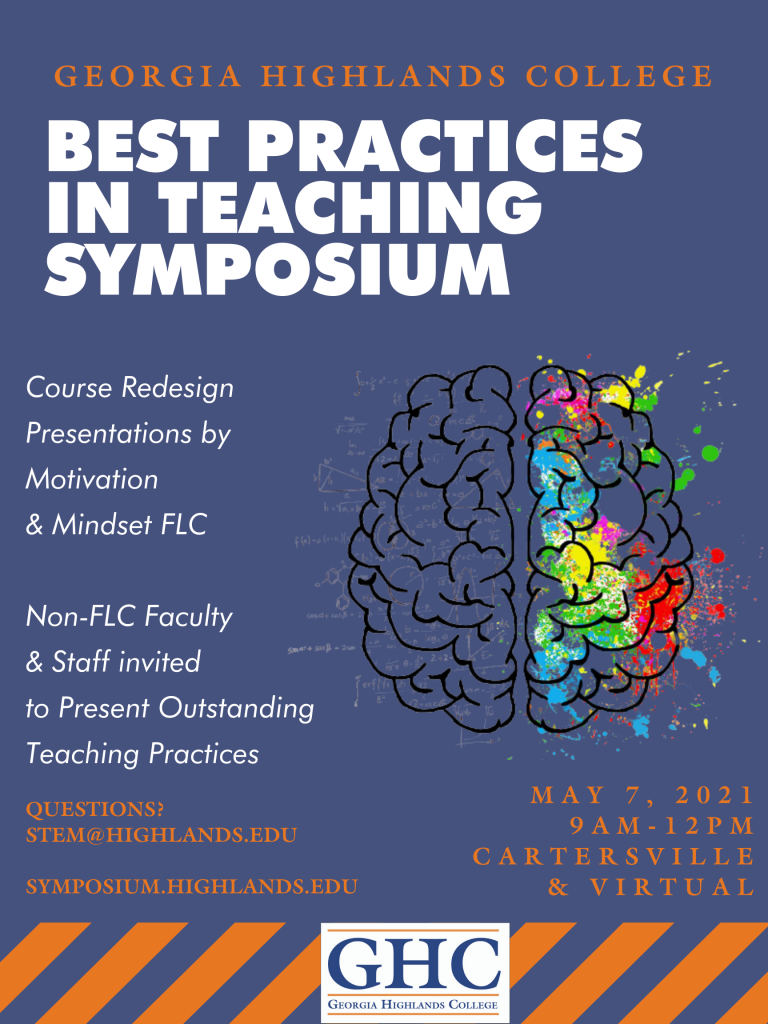 On Friday, May 7, 2021, members of the Motivation & Mindset Faculty Learning Community presented the products of their year-long efforts to redesign courses to increase student motivation and facilitate the development of a growth mindset.
Some non-FLC faculty also presented pedagogical strategies that foster student success.
The posters and presentation slide decks and their abstracts are available below.