GHC Home
>
Marketing and Communications
Marketing and Communications
The Office of Marketing and Communications (Marcom) is part of the GHC Advancement Division and is the internal and external marketing/branding/communications arm of the college. Marcom manages communications and news releases as well as coordinates and plans the college's marketing, branding, and design efforts. In addition, Digital Media Services and Print Services are an integral part of the Marcom team.
Digital Media Services supports the college's electronic marketing efforts and various other digital media needs. DMS also serves as the primary user support for all electronic digitally based education delivery and video services.
This office plays a crucial role in informing the college community about weather events, school closings and other emergencies.  It works closely with the president's office, Campus Safety and other officials to distribute accurate news quickly.
To report news or make inquiries, call Sheila Jones, senior director, at 706.295.6366 or 229.942.0611.
Meet the staff: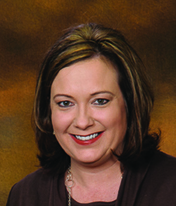 Sheila Averett Jones, Senior Director of Marketing and Communications
Sheila began her duties as Senior Director of Marketing and Communications at GHC in April 2014. Holding a Bachelor's Degree in Fine Arts/Advertising Design and a Master's Degree in Marketing Administration, she brings with her an extensive and diverse background in marketing, advertising, and graphic design. Prior to coming to GHC, she served as the Executive Director of the Perry Area Convention and Visitors Bureau in Perry, Georgia for over 9 years where she lead the marketing, convention recruitment and tourism promotional efforts for the community. While in that position she held numerous leadership positions and won the regional tourism award for best new community marketing campaign, and received the Chamber of Commerce's highest honor for outstanding contributions to the community. Prior to that, she spent about 10 years in higher education at both Georgia Southwestern State University and Daytona Beach Community College serving in various roles such as Publications Coordinator, Director of Graphic Design, Director of Campus Life, Orientation Coordinator, and Assistant Director of Admissions. Earlier career positions include a background in newspapers, visual merchandising, and entrepreneurial endeavors.
The Joneses and their twochildren reside in Rome.
Email: shjones@highlands.edu
Phone: 706.295.6366 (office) / 229.942.0611 (cell)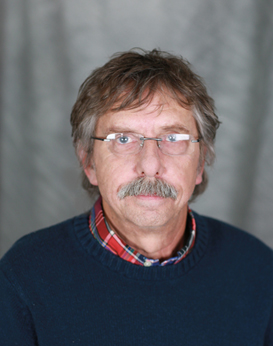 Ken Davis, Print Services Manager
Ken Davis, a native Georgian, has more than 30 years of experience in graphic design and printing. His background includes 17 years at Rome Plow Company as director of sales promotion, where he managed advertising and promotion for domestic and international sales and managed the in-house print shop. In 1993 he opened a commercial printing company, Valley Printing and Graphics in Cedartown. That same year he became a freelance editorial cartoonist. His cartoons appeared weekly in the Cedartown Standard, the Atlanta Business Chronicle and the San Jose Business Chronicle. In 1998 he won first place in the Georgia Press Association's Better Newspaper Contest for his editorial cartoons. He is a graduate of Coosa Valley Technical College (now Georgia Northwestern) in Rome. He joined the staff at GHC in 2003.
E-mail: kdavis@highlands.edu
Office phone: 706.295.6784
Fax: 706.295.6610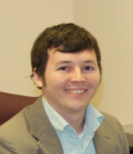 Nick Godfrey, Communications Manager
Nick Godfrey is no stranger to Georgia Highlands College. As a Rome native, he made his start at GHC in 2008. While at GHC, he worked as an assistant editor and editor for the student newspaper, the Six Mile Post. At the same time, he also interned for the Rome News-Tribune. After receiving the GHC Leadership Award and Journalism Award, he transferred to Armstrong State University in Savannah, GA, where he was the editor of the student literary magazine, Calliope, and was awarded the Wesleyan Award for fiction. Nick graduated from ASU in 2013, earning a Bachelor's Degree in English with magna cum laude honors and the Outstanding English Major Award. Nick returned to Rome in 2014 to work as the Young Romans editor for the Rome News-Tribune and later as a rater and reviewer of student essays for Educational Testing Services. He started working at GHC as the communications manager in 2015.
Email: ngodfrey@highlands.edu
Office Phone: 706.368.7710
Jeff Brown, Director of Digital Media
Justin Sucre, Digital Media Specialist