GHC Sites
>
Food Pantry
Food Pantry and Career Clothes Closet
Food Insecurity is real, GHC is here to help!
Food Pantry:
Food and toiletry items are available at all Georgia Highlands College Food Pantry locations to members of our GHC community. These items are provided through partnership with donations from many members of the GHC communities and bulk purchases from Action Ministries in Rome – a distribution center of the Atlanta Food Bank.
As long as campus locations are open, students are welcome to come to the Charger Food Pantries to shop!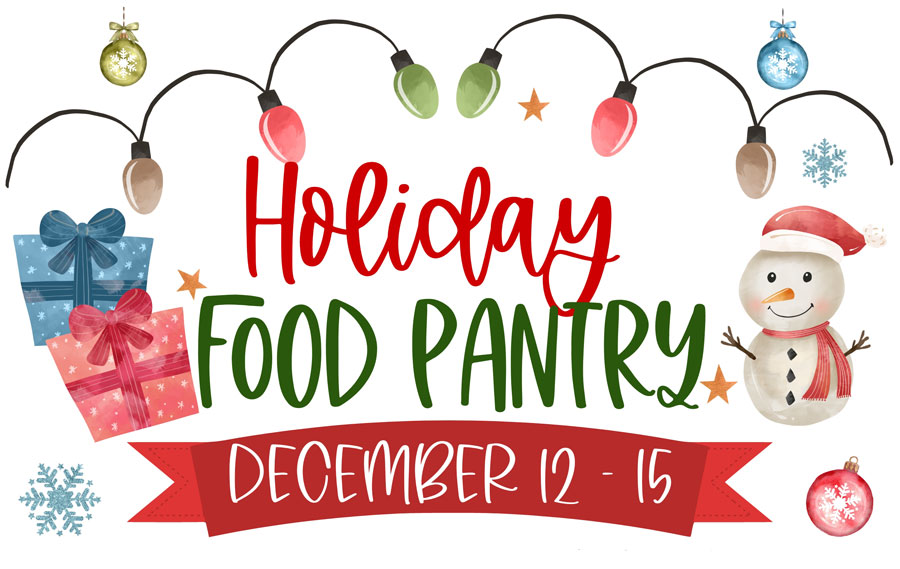 Georgia Highlands College is proud to provide the Holiday Drive-Thru Food Pantry as an extension service of the GHC Food Pantry and Student Services.  All currently enrolled GHC students are allowed to participate in this free event which is funded through the Higher Education Emergency Relief Fund (HEERF).  This service allows GHC students to pick up free food and toiletry items without leaving the vehicle. Items include shelf-stable food such as canned meats, vegetables, grains, pasta, assorted toiletry items, etc.

All currently enrolled students can register for this event at the link below.  Please only select one pick-up location per student. Registration closes Monday, December 5th at 5:00pm.
Available Locations & Times:
Cartersville Campus – Monday, December 12th
Paulding Campus – Tuesday, December 13th
Marietta Campus – Wednesday, December 14th
Floyd Campus – Thursday, December 15th
*All events will be scheduled for pick-up between the hours of 1:00pm and 4:00pm.*
Who can visit the Holiday Drive-Thru Food Pantry?
All currently enrolled Georgia Highlands College students can participate in this event.  Registration is required.  Registration closes Monday, December 5th at 5:00pm.
What happens at the Holiday Drive-Thru Food Pantry distribution?
Drive up to the food pickup area. GHC faculty, staff, and volunteers will guide you through the line to help everyone get through as quickly and safely as possible.
Check-in. For safety, you will usually check in through your car window. This is when you will be asked to provide your GHC student ID and confirmation email upon arrival.
Food is put in your trunk. Pre-packed boxes or bags of food and toiletry items are loaded into your trunk. Make sure you have plenty of room. Faculty, Staff, and volunteers will load the food while you stay inside your car. Once you have your food, you can drive off.
---
Career Clothes Closet:
Students in need of appropriate professional attire may visit any of the Career Clothes Closets located on the Cartersville and/or Paulding sites to select and keep relevant items.
---
Donations of cash:
Cash donations give us tremendous purchasing power, and even the smallest donation can go a long way! If you would like to bless students in a very tangible way through the Charger Food Pantry, please consider making a monetary donation. Your cash contribution to purchase the food for the Food Pantry can be given online. Click Here to Donate. After you have selected the amount you would like to give, please select "Other" in the designation field and type in Charger Food Pantry.
Follow us!