GHC Faculty and Staff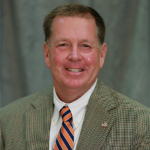 Biography:
Randy is a tenured Associate Professor of Criminal Justice and Political Science at Georgia Highlands College. He is a former Regional Director with the State of Georgia Board of Pardons and Paroles. Randy completed a thirty-two-year law enforcement career in July 2011, after serving with the Rome, Georgia, Police Department for four years and then with the Board of Pardons and Paroles for twenty-eight years. He is a POST certified Senior Instructor and holds Instructor Specialization Certification in Firearms and Defensive Tactics. He is a graduate of the Federal Bureau of Investigations' Defensive Tactics Instructor's course.
Randy holds a Master in Public Administration with concentrations in Criminal Justice and Political Science from Jacksonville State University. He has taught at the college level since 1988, having taught at Georgia Highlands College, Berry College, Shorter University and Georgia Northwestern Technical College, and has been on faculty at Georgia Highlands College since 1990. He served on the Northwest Georgia Police Academy Advisory Board for many years, having served two terms as Chairman. He is a current member of the Community Criminal Justice Foundation, Inc., International Law Enforcement Educators and Trainers Association and the American Criminal Justice Association – Lambda Alpha Epsilon. He is a past member of the Parole Association of Georgia and the National Sheriffs' Association.
Randy serves as a Co-Advisor to the Criminal Justice and Political Science Club at GHC and enjoys the fun times with the club members at club meetings and events. He feels strongly that student engagement is very important in the lives of students and the networking that occurs in club activities is critical for future careers in criminal justice. On January 20, 2017, Randy was awarded the Quality Matters Expert Award, as he had successfully completed a series of training sessions in Quality Matters.
Randy and his wife, Sherry (Associate Professor of Education at GHC) live in Rome, GA. They have one daughter, Kasey Green Brant, and one grandson, Brody William Brant. They enjoy watching their grandson play baseball, watching GHC athletic events, and spending time in the Grand Tetons.
---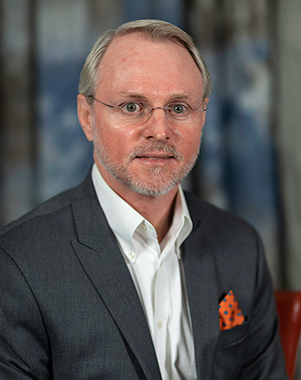 Biography:
Dr. Greg Sumner is a tenured Professor and Coordinator of the Bachelor of Science in Criminal Justice at Georgia Highlands College. Greg has served as a Deputy Sheriff for the Polk County Sheriff's Department, Patrolman First Class for the Rome Police Department, and Lieutenant/Senior Instructor for the Georgia Public Safety Training Center-Northwest Georgia Police Academy. In those agencies he has served as a patrolman, field training officer, honor guard member, SWAT team member, counter-sniper and instructor. He holds instructor certifications in instructor training, firearms, defensive tactics, pepper spray, chemical agents (FBI), environmental crimes, health and wellness and ASP baton. He is the Founder and past President of Professional Screening & Information (PSI), a company that conducts pre-employment screening services internationally with clients in aviation, healthcare, insurance, business, government, energy, to name a few. Greg created products such as Background Wise, Reference Wise and Med Wise, to include the pre-service background check model used by all police academies in the State of Georgia. After 15 years of successful growth, the company was sold in 2014 to a private investment group, where he maintains a seat on the board of directors.
Greg is founder of a non-profit organization, the Community Criminal Justice Foundation, Inc. (CCJF), that provides annual scholarships to those seeking a degree in criminal justice and an annual lunch for criminal justice personnel throughout Northwest Georgia. As an entrepreneur, Greg enjoys developing historical properties by bringing new life to old structures and on occasion developing and building new structures, commissioning paintings that accurately represent historical times and places and engaging in opportunities that create positive social change.
Greg is a Veteran of Operation Desert Shield and Desert Storm, serving in the Georgia Army National Guard (48th Brigade) and the United States Army (24th Infantry Division) as a Tanker and Physical Training Instructor.
Greg holds a Doctor of Philosophy in Human Services with a concentration in Criminal Justice from Walden University, and conducted additional graduate studies in developmental psychology. He conducted his doctoral residency through Walden University at Indiana University. He holds a Master of Science in Criminal Justice and a Bachelor of Science in Forensic Science from Jacksonville State University, where he was a member of Alpha Phi Sigma-criminal justice national honor society, Lambda Alpha Epsilon-American Criminal Justice Association and Alpha Tau Omega Fraternity.
Greg is a recipient of the eMajor/eHero Award (2020), Rome Downtown Development Authority-Williams S. Frick's Service Award (2016); Community Criminal Justice Foundation Leadership Award (2015); Georgia Highlands College Shining Star Award (2013); Heart of the Community Award (2012); Jacksonville State University Criminal Justice Alumni of the Year Award (2012); graduate of Leadership Georgia (2009); Better Business Bureau Torch Award Recipient of Ethics in Business (2008); Greater Rome Chamber of Commerce Small Business of the Year (2008); graduate of Leadership Rome (2000) and Rotary International Paul Harris Fellow, to name a few.
Greg has served on many non-profit boards of directors over the years as a member and in many instances as chairman. He currently serves on the boards of the Community Criminal Justice Foundation (founder and member), Northwest Georgia Police Academy (chair), Community Foundation for Greater Rome Board of Directors (member), Jacksonville State University Foundation (member, Chair 2021-2022), Rome High School College and Career Academy program of Study in Law, Public Safety and Corrections Advisory Board (member), and the Berry College Center for Integrity in Leadership (mentor).
Greg and his wife (Shani) are raising three boys, one cat and a dog. Much of his free time is spent with his family enjoying the outdoors and fly fishing.
---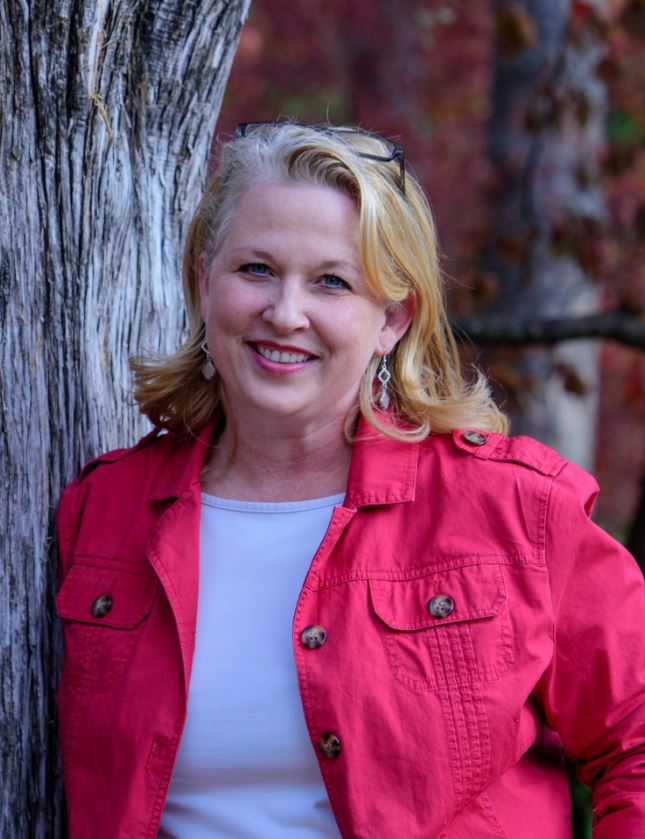 Biography:
Lesli is the Online Advising Coordinator and eCampus Liaison (serving both eCore and eMajor students). Online students make up the fastest-growing and second largest campus at GHC. She advises online students as well as students attending the Floyd campus, where she also serves on a variety of committees. In addition to her advising role, Lesli is a part-time faculty member and teaches a special topics class each semester. Lesli has been with GHC for six years and worked in higher education for over 20 years. She has served in various leadership positions at both the University of Georgia and Old Dominion University before coming to GHC.
Lesli is an alumna of the University of Georgia. She holds a master's degree in adult education with a focus in community development. Her bachelor's degree is in art and art history. She is a member of the UGA Alumni Association as well as the UGA chapter of Phi Kappa Phi Honor Society. During her 18 years in Athens, she received numerous community awards and was an active member of the Junior League and the Athens-Clarke Heritage Foundation. She completed the Executive Leadership for Women program at Kennesaw State University, the Presidential Leadership Cohort program at GHC, and the Management and Leadership Development certificate program at Old Dominion University.
Lesli is raising her two teenage sons, Henry and Will, in addition to four cats and two dogs. Much of her free time is spent at the soccer fields and traveling to games. She loves cooking and owned a small catering business in college, which helped pay her tuition. She is a huge fan of Georgia football and Atlanta United. She is a Georgia native but plans to retire to the Pacific Northwest someday.
---
eMajor Faculty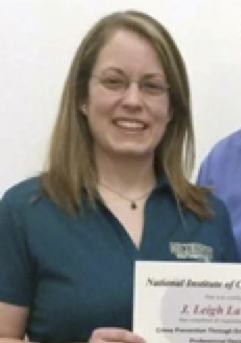 Biography:
Leigh Laughlin holds an MA from Michigan State University and an MS from Arizona State University. She began her role as a Criminal Justice Lecturer at GSW in 2016. Professor Laughlin's professional interests include gender, class, and race in criminal justice and crime prevention through environmental design.
---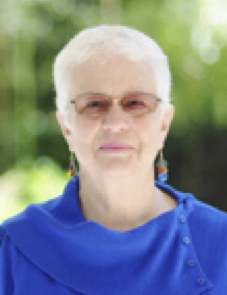 Biography:
Bonnie Semora, Ph.D. is an Assistant professor of Criminal Justice at Dalton State College. Dr. Semora retired from the Houston Police Department in 1994 after 20 years. She was a pioneer among women in the department, including being one of the first two female training officers, the sixth woman promoted to supervisory rank, and the first to be assigned as a supervisor on patrol.
In the Houston Police Department, Dr. Semora participated in a Foreign Exchange Program with the police department in Hannover, Germany, worked on four committees to address the needs of female officers, and helped organize the first annual Conference of Female Officers for women employed by the Houston Police Department. She helped members of the GLBTQ community teach gay and lesbian cultural awareness to police cadets at the HPD Academy. Dr. Semora published an in-house study of manpower allotment. She won a number of awards, including a Chief of Police Commendation and a Meritorious Service Award for performance in the line of duty.
In 1994, Dr. Semora received her Master's Degree in Sociology from the University of Houston after completing a thesis on the gender-based experiences of female officers. She moved to Athens, GA, where she conducted research on police shootings. Her dissertation covered the social, criminal, and civil aftermath of the controversial shooting of an unarmed African American man.
Dr. Semora taught sociology extensively at the University of Georgia, Piedmont College, and Gainesville State College-Oconee County. She has been with Dalton State College since 2012, teaching courses on policing, the law, and research methods. She is a member of the Academy of Criminal Justice Sciences and the National Association of Women Law Enforcement Executives.
While in graduate school, Dr. Semora adopted four children. Later she married William Hussey, who has four children. At the latest count, they have 19 grandchildren.
---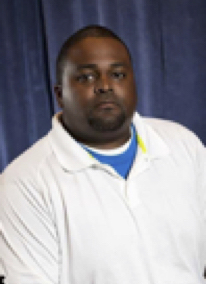 Biography:
James L. Wright, Ph.D. is a Professor of Criminal Justice and Sociology at Dalton State College, where he serves as Program Coordinator for the Criminal Justice program. Dr. Wright joined the faculty at Dalton State College in August of 2011, after having served 9 years in the same capacity at Chattanooga State Technical College in Chattanooga, TN.
Dr. Wright holds a Doctor of Philosophy in Sociology with concentrations in criminology and social psychology from the University of Tennessee; a Master of Science in Criminal Justice degree from the University of Tennessee, Chattanooga; and a Bachelor of Science in Criminal Justice degree from Appalachian State University. He has taught at the college level since 1999 and has extensive experience in curriculum develop across both traditional and online classroom delivery formats.
Dr. Wright, his wife, and 2 children reside in Chattanooga, TN.