GHC Home
>
Learning Support
Learning Support is a statewide program designed to help students progress academically by providing the following courses: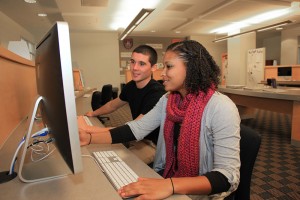 ENGL 0999
MATH 0997
MATH 0999
STAT 0996
Learning Support courses are "pre-credit" and do not transfer outside GHC, which means that grades in them are not computed in the semester grade point average or in a transfer or graduate average. However, grades in Learning Support courses are included in some financial aid calculations, so multiple failures or withdrawals from Learning Support courses can affect financial aid. Contact GHC's Financial Aid office at finaid@highlands.edu for more information.
Learning Support at all colleges and universities in the University System of Georgia is governed by the same rules with only modest adjustments permitted by each institution. The rules most important to students are shown on our Rules page.