GHC Sites
>
Information Technology
>
Self Help (Technology Overview)
>
Getting Started with Zoom
Getting Started with Zoom
System Requirements
The system requirements for the latest version of Zoom software are stated on the Zoom Website. If you have questions about whether your system is zoom compatible, please check your system requirements.
https://support.zoom.us/hc/en-us/articles/201362033-Getting-Started-on-Windows-and-Mac
Getting Started
Start by going to highlands.zoom.us. in your web browser (i.e. Google Chrome, Edge, Firefox). Click on the "Sign in" button, it should prompt you to log in to your Georgia highlands account using your Georgia Highlands email address and Password. Once you sign in you will be prompted to either join by using DUO or to set up an account with DUO. You will be given the option to install the Zoom app onto your computer. If you do not install the app it will limit the capabilities that you have when hosting a meeting. After you have set up your account you can join or host a meeting from https://highlands.zoom.us/, or by using the Zoom app. If you need further assistance please contact Information Technology and submit a technology support ticket at: rt@highlands.edu.
Using the Zoom App
The first time you open the app you will see the screen below. Select the option to sign in with SSO (see image below).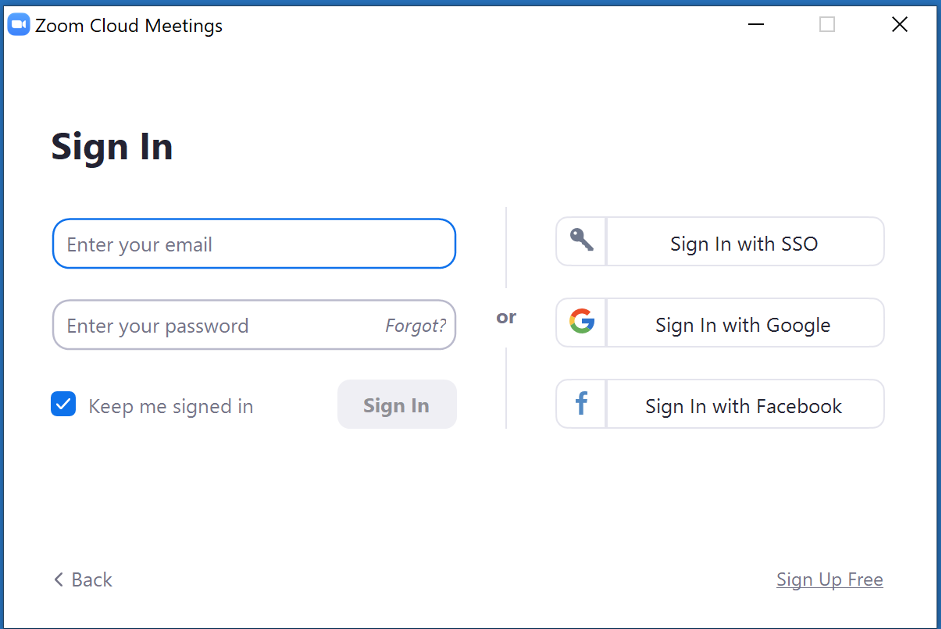 Next you will see this screen. Under Company Domain type highlands. Click continue.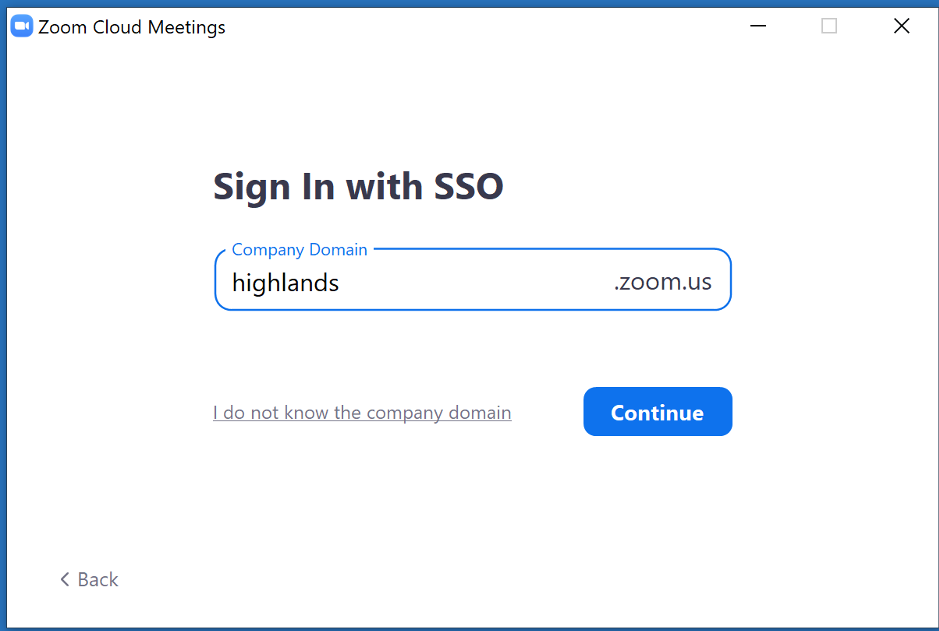 The Zoom app will now be logged in and ready for use.