GHC Home
>
Human Services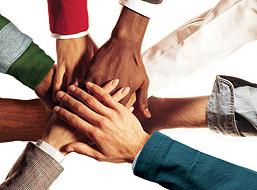 The Human Services Program at Georgia Highlands College is a generalist degree in Human Services leading to an Associate of Science Degree.
The Human Services Program is designed for individuals seeking a career in the areas of mental health, substance abuse, child welfare, corrections, or other social or human rehabilitation services.
Students wishing to continue their education may transfer many of their courses to a four-year university.  However, with the completion of an Associate's Degree, many students may secure jobs in various local, state, and private agencies that provide various human services.
This opportunity is enhanced by two field placement requirements.  Students are placed in various fields under professional supervision that allows students to put into practice the knowledge, skills, and attitudes they have learned in the classroom.  Occasionally, these placements lead to a job in that setting.