GHC Sites
>
Randy Green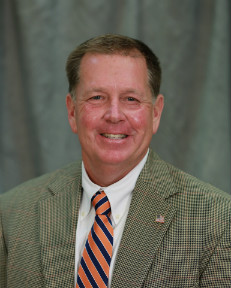 Randall A. Green, M.P.A. (Randy) is an Assistant Professor of Criminal Justice and Political Science at Georgia Highlands College. He is a former Regional Director with the State of Georgia Board of Pardons and Paroles. Mr. Green completed a thirty-two year law enforcement career in July 2011, after serving with the Rome, Georgia, Police Department for four years and then with the Board of Pardons and Paroles for twenty-eight years. He is a POST certified Senior Instructor, and holds Instructor Specialization Certification in Firearms and Defensive Tactics. He is a graduate of the Federal Bureau of Investigations' Defensive Tactics Instructor's course.
Mr. Green holds a Master in Public Administration with concentrations in Criminal Justice and Political Science from Jacksonville State University. He has taught at the college level since 1988, having taught at Georgia Highlands College, Berry College, Shorter University and Georgia Northwestern Technical College, and has been on faculty at Georgia Highlands College since 1990. He has served on the Northwest Georgia Police Academy Advisory Board for the past 15 years, having served two terms as Chairman. He is a current member and Vice-Chairman of the Community Criminal Justice Foundation, Inc., Internationl Law Enforcement Educators and Trainers Association and the American Criminal Justice Association – Lambda Alpha Epsilon. He is a past member of the Parole Association of Georgia and the National Sheriffs' Association.
Mr. Green served as the Commander of the Parole Board's Immediate Response Team in the pre-deployment phase of preparations for the 2004, G-8 Summit in Savannah and Brunswick, Georgia. In 1995, he was the recipient of the inaugural, Parole Board Instructor of the Year Award. In 2000, he was awarded the Lieutenant Colonel, Aide De Camp, Governor's Staff, from the State of Georgia Governor Roy Barnes
Mr. Green serves as a member of the Student Success Advisory Board at GHC and serves as a Student Success Coach. Additionally, he serves as a co-advisor to the Political Science and Criminal Justice Club on the Floyd Campus of GHC. In January 2017, Mr. Green received a GHC award naming him as a Quality Matters Rubric Expert, as the result of his extensive training in QM and with online higher education.
Mr. Green and his wife, Sherry (Georgia Highlands College Associate Professor of Education) reside in Rome, Georgia. They have one daughter, Kasey Christian Green, and one grandson, Brody William Brant.
Contact Information:
Email: ragreen@highlands.edu
Telephone: (706) 346-0005 (cell) or (706) 295-3132 (home)