GHC Home
>
Center for Continuing and Professional Education
>
Front Line Leadership Certificate Program
Front Line Leadership Certificate Program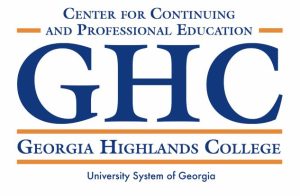 These 3-hour workshops are just what your front-line leaders need to help them develop the skills they need to succeed on the job. Delivered in bite-sized chunks, these workshops highlight critical skills that make a difference without taking your staff away from their jobs for an entire day.
Facilitator: A national presenter, Dr. Tina Brush has over 30 years of consulting and training experience and has worked with organizations throughout the Midwest and Southeast as well as overseas. Her book on supervision has been used overseas as well here in the states.
Each workshop is $99. All ten workshops must be completed within one year from starting the series in order to obtain a certificate.
Workshop #1: Making the Transition – Becoming "the Boss"
Distinguish among "doing," "managing," and "leading"
Demonstrate proactive behavior
Behave in ways that create the desire to follow your lead
Appreciate the value of creating your leadership brand
Workshop #2: Legal Responsibilities of Front-Line Leaders
Detect behaviors that can lead to illegal discrimination, workplace bullying and harassment
Encourage safe work practices
Behave in ways that create a respectful work environment
Workshop #3: Managing Yourself
Appreciate the importance of managing yourself well to lead others
Demonstrate an understanding of emotional intelligence
Understand the impact your personality and natural way of behaving have on others as well as the impact others' have on you
Choose to flex your natural approach to fit team members' needs
Workshop #4: Communicating with Impact
Understand the critical role communication plays in your success as a leader
Identify barriers to effective communication
Demonstrate intentional communication skills
Use an effective strategy for addressing almost any workplace issue and achieve desired outcomes
Workshop #5: Leading Others – Developing Skills
Use the situational leadership approach
Understand the levels of delegation and when each is appropriate
Deliver effective job instruction
Coach to redirect or develop performance
Workshops are highly interactive and focus on equipping participants with skills and tools they can use upon returning to work.
The Workshops do not have to be taken in any special order.
Workshop #6: Leading Others – Creating a Motivating Climate
Distinguish between performance gaps caused by skill deficiencies versus "will" deficiencies
Deliver meaningful feedback to redirect performance when performance outcomes do not meet expectations
Deliver meaningful praise and recognition for performance progress and accomplishments
Seek and receive feedback from team members
Workshop #7: Dealing with Difficult People
Understand what makes difficult people act in challenging ways
Develop strategies to minimize the effects of difficult behavior on your team's performance
Establish zero tolerance for workplace bullying and harassment
Conduct difficult conversations to achieve productive results
Workshop #8: Effective Problem-Solving and Decision-Making
Distinguish between symptoms and problems so you focus on the root cause
Understand your role in managing the problem-solving/decision-making process
Choose the appropriate decision-making approach in a given situation
Create a culture of accountability
Workshop #9: Dealing with Conflict and Change
Reduce team members' fear and insecurity when dealing with change
Defuse anger and reduce defensiveness in tense situations
Identify and act on the root causes of conflict using appropriate conflict resolution strategies
Facilitate conflict resolution among team members
Workshop #10: Managing Your Time and Attention
Identify the critical priorities for successful performance as a front-line leader
Distinguish between "urgent" and "important" demands on your attention and time
Proactively manage competing demands for your attention to stay focused on achieving important goals
Minimize the impact of distractions on your performance
For further information on any class or to register, please call
678-872-8240 or E-mail conted@highlands.edu
Georgia Highlands College
The University System of Georgia
Rome, Cartersville, Dallas, and Marietta, Georgia
AA/EE/EEO Institution, ADA