GHC Sites
>
School of Business and Professional Studies
>
Business Students Taking Charge
>
Daniel Fabry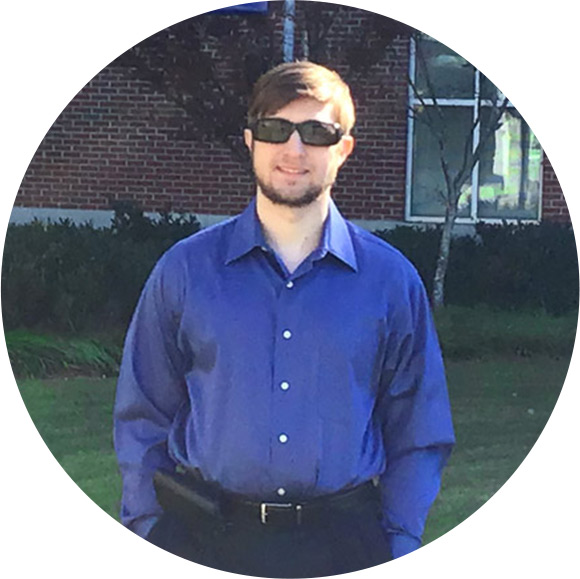 Daniel Fabry
GHC Business Students Taking Charge
Taking Charge in a GHC Wellness Internship ~ Fall 2020
---
Daniel has been an integral asset to the GHC Wellness program. From research of health topics to conceptualizing, planning, and implementing wellness events for students and employees.
Daniel has shown great skill in project management and professional communication. He has shown flexibility, growth, and motivation that are truly beneficial to his internship.
Bradley Gilmore
HR Programs Administrator/Floyd Campus Manager
Georgia Highlands College
---
Students working in the internship class are required to submit weekly journals reflecting any new skills, knowledge, and experiences acquired during the week that pertain to their degree. In Daniel's case, it was Health Care Management.
Daniel's weekly reflections were filled not only with new skills and knowledge learned but also with original ideas that would prove to be useful for the entire GHC community.
Daniel's creativity, positive attitude, and ability to collaborate with others allowed him to grow as a student and adult learner. He was appreciative of the opportunity to complete his internship in the GHC Wellness program and as such he integrated concepts taught in his HCM courses into initiatives that he could plan, lead, and execute during his internship.
Daniel took the lead and made suggestions of programs or initiatives that might be of interest or importance to his fellow cohort members and presented them in such a way he could showcase his ability to plan, organize and lead a project.
Great job Daniel!
Dr. Denie Burks
School of Business and Professional Studies
Associate Professor of Business
Georgia Highlands College
---