GHC Sites
>
Information Technology
>
Multi-Factor Authentication (Duo)
>
How to Add a New Device
To add a new device or change any Duo settings, you must first authorize your identity by clicking on the corresponding button of your preferred method of 2FA verification.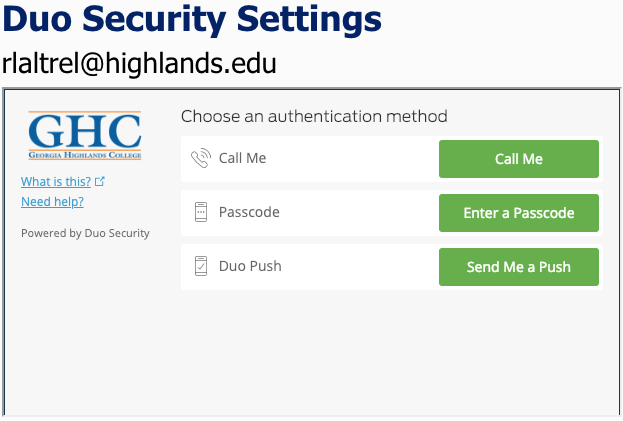 You can add a second device (in case you do not have your primary device) to use for multi-factor authentication.
To add a Landline (as an example), select "Add another device."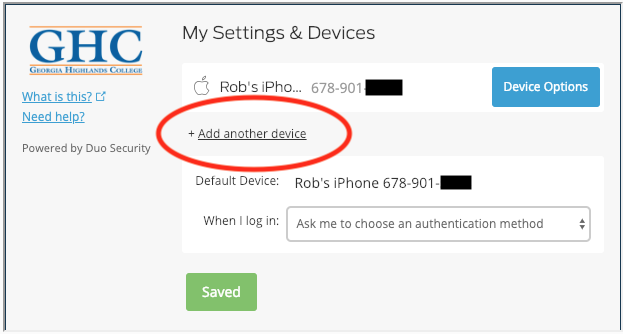 Select "Landline" and then click "Continue."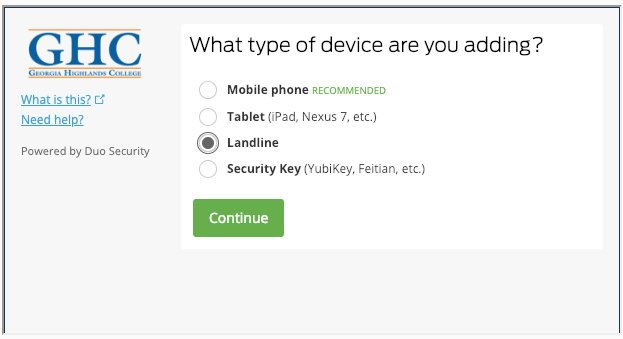 Enter the phone number for the landline in the box provided and click "Continue".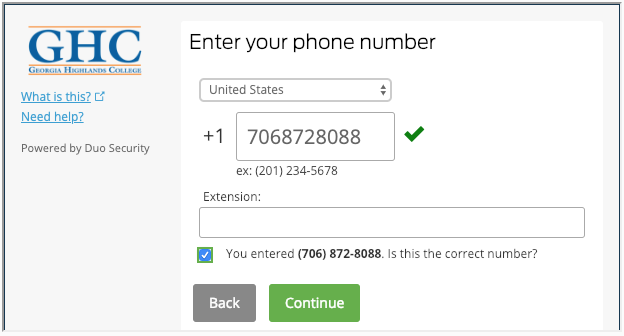 You will now be able to authenticate with the newly added landline (in this example), as a secondary backup device.