GHC Sites
>
GHAME
>
Brother 2 Brother
>
The B2B Experience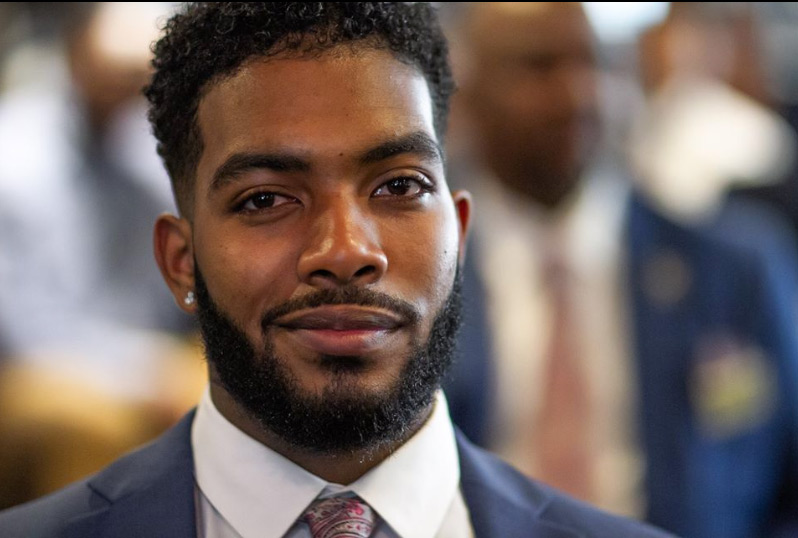 Elijah Bransford
---
Former President of GHC Brother 2 Brother Douglasville Chapter
To the Men of Color at Georgia Highlands College:
I cannot speak enough about the impact that Brother 2 Brother at Georgia Highlands College has made on me and my development as an African-American man in college. This is an organization perfectly tailored to the needs of minority males enrolled in higher education. B2B allowed me to surround myself with like-minded individuals who looked like me and faced challenges similar to mine.
As a member of Douglasville's Brother 2 Brother chapter at Georgia Highlands College, I was held to a higher standard than most of my peers in class. B2B members took part in weekly meetings where we had access to tutoring, mentorship, and counseling from peers and faculty members. In addition to this, Brother 2 Brother members were required to visit the tutorial center multiple times per semester. Professors were to contact our organization leader, Dr. Hershey, whenever B2B members were struggling in their classes. This degree of academic support and monitoring helped me develop a sense of accountability and finish my tenure at GHC with a 3.9 Grade Point Average.
Being a part of this organization gave me various opportunities for enrichment, fellowship, and leisure. Through participation in leadership workshops and visits from insightful guest speakers, I learned how to become an impactful citizen in my community, despite my challenges as a minority. Our groups took part in multiple excursions which were paid for by the organization, like a trip to the Bodies Exhibit, visits to different theaters, and a Student African American Brotherhood retreat in Dallas. Each school year, I got to take part in the end-of-year banquet and enjoy good food while celebrating the awards and accomplishments of our members.
Brother 2 Brother is an organization I would recommend to any minority male enrolled at Georgia Highlands College. Dr. Hershey, Mr. Snelling, and the faculty at GHC care about more than just boosting minority male retention and graduation rates- they want to see people like you and me become trailblazers and leaders in our communities. I am forever grateful for the academic support and lasting connections Brother 2 Brother afforded me. This organization truly changed my life, and I hope you will become part of the brotherhood and allow it to change your life in a similar way.
Best regards,
Elijah Bransford
Former President of GHC Brother 2 Brother Douglasville Chapter