GHC Home
>
Center for Continuing and Professional Education
>
2023 Nursing Science Symposium/Connecting Clinical Practice and Nursing Research
2023 Nursing Science Symposium/Connecting Clinical Practice and Nursing Research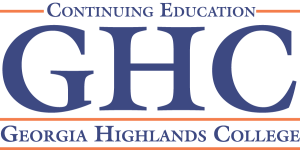 We are so excited to share with you that Blue Ridge Area Health Education Center (AHEC), North Region for Georgia Association for Nursing Education, and Georgia Highlands College are presenting our Inaugural Nursing Science Symposium: Connecting Clinical Practice and Nursing Research on Saturday, April 22nd, 2023, at Georgia Highlands College, Floyd Campus.
More information to follow. Please check back for updates.
Note: we ask all attendees to fill out the registration form below and have it completed by the session date.
For further information on any class or to register, please call
678-872-8240 or E-mail conted@highlands.edu
Georgia Highlands College
The University System of Georgia
Rome, Cartersville, Dallas and Marietta, Georgia
AA/EE/EEO Institution, ADA