In science-based courses, the monotony of memorizing terms can often overshadow the big picture. One Georgia Highlands College Assistant Professor of Biology changed the game when it comes to learning in her Anatomy and Physiology II course.
Kim Subacz recently had students create lab protocols – a set of instructions to carry out experiments – on an array of physiological functions.
She explained the execution of planning and creating what is considered "Course-Based Undergraduate Research Experiences" (CURE) labs during the recent 2022 Academic Showcase held at GHC's Cartersville site.
Learn more about the Academic Showcase by clicking here.
"My goal for this was to try and reintroduce some physiology into Anatomy and Physiology," Subacz said. "There's a lot of memorization for the anatomy part of the course, but not a whole lot of the physiology part, like function – why does the body do what it does and how does the body function the way it does."
Her plan was to get those points across in the lab and get the students to understand that content. Topics for the lab protocol included blood, urinary, heart, digestive functions and more, and were broken into three major components over the 16-week course.
"When designing lab protocols, I wanted to change things up," Subacz said. "I wanted the students to design a small lab they created themselves that is going to demonstrate some bodily system that we cover in A&P II."
Students designed their labs in groups, allowing those with previous experience in biology to work alongside those who have less experience in science.
Because the idea for student-created labs in her courses was a new idea, Subacz said she did not want the lab to make up a significant portion of a student's overall grade, so it was left at one-sixth of the lab portion of the class.
One of the first things students had to do was come up with a proposal. For their proposal, Subacz said students would select their topic and explain why they wanted the topic, often utilizing their previous experience and future aspirations to support why they were interested in a particular topic.
In addition, students viewed a presentation by the GHC Library on how to effectively and accurately conduct scientific research utilizing resources through the library.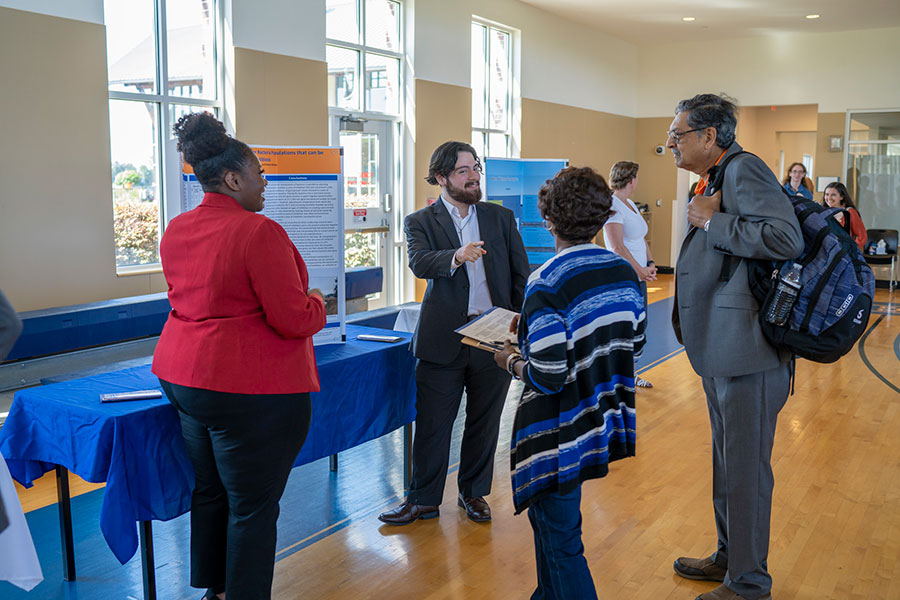 "After they came up with their idea and came to me with their proposal, they had weeks and weeks to go through a rough draft and practice with example protocols before presenting their final draft," Subacz said.
The results were positive.
"We did a survey before and after to assess students and see if they felt better about their understanding of the material and working in the lab setting, are they more confident, how did they feel going into it, as well as basic background questions like if they understand how to analyze data just to get a feel for their scientific knowledge," Subacz said. "Overall, students reacted well and came up with great lab protocols."