Students demonstrated the practical application of research through an extensive dive into college planning and improving workplace operations during the Academic Showcase at Georgia Highlands College (GHC).
Learn more about the Academic Showcase by clicking here.
College and Career Advising
Mohammed Karim and Shavvon Carmichael applied research principals learned in their English course to create a comprehensive review of their own college and career goals.
"I think having us lay everything out was very helpful because it's basically an outline of your future over three to four years," Karim said.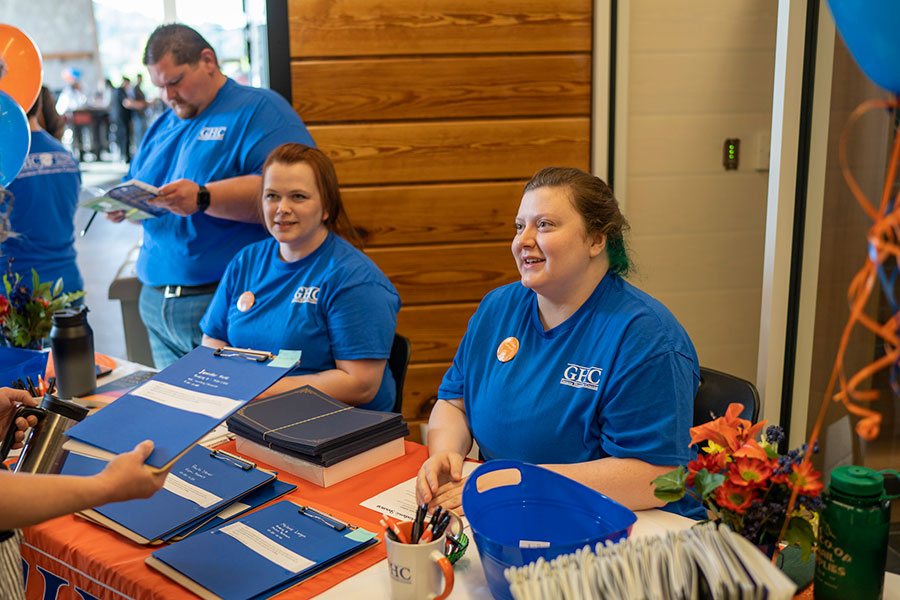 He stated he feels it will be easier to handle the things that come with transferring if you have an outline and do the needed research to create a plan for success.
Karim is currently completing a degree at GHC before he transfers to the University of Georgia (UGA) to pursue a Bachelor of Science in Microbiology.
"I know that in my seventh semester I'll have three science classes that I'll have to focus on, and I can go ahead and be prepared for that," Karim said.
Carmichael plans to transfer to UGA to pursue a Bachelor of Science in Psychology. She said the end goal is to go to medical school one day.
"[Our project] made me want to research in more detail the field I'll decide to go into and the classes needed," Carmichael said. "Typically, you just think about what you want to major in, but when you look at all the courses it helps you to plan out step-by-step how you get to the career you want."
Workplace Proposals
Another series of projects students completed focused in improving the workplace to optimize efficiency. These projects, based out of GHC's English courses, included proposals to improve work equipment and infrastructure, as well as seeking to advance operations through new technology. Students wrote their proposals, then presented the persuasive information through posters.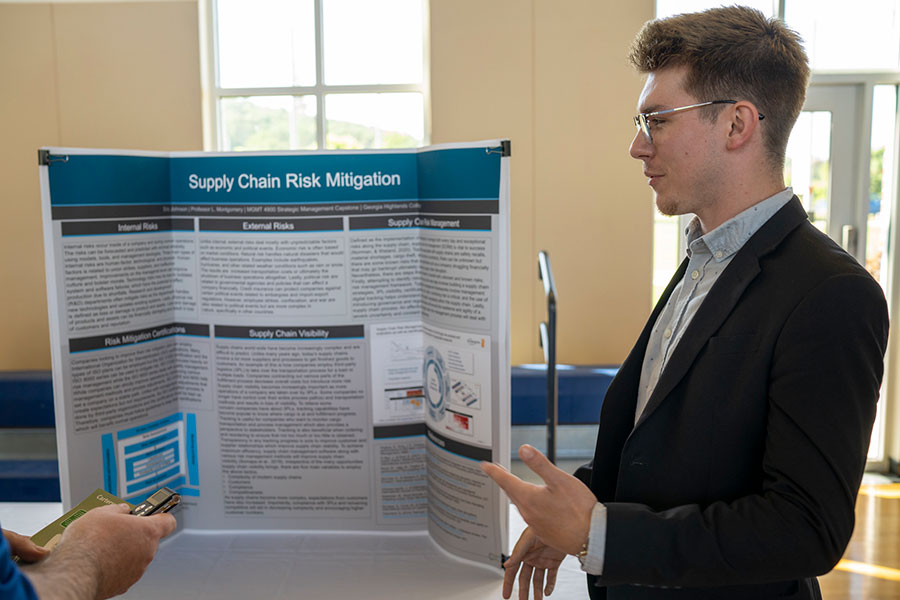 For example, GHC student Khady Diaw works at a local carpet manufacturing facility and said the sensors on the facility's tufting machines often do not function as intended.
"A lot of times the machines will stop on their own, or a piece of yarn or something like that will fall out and you'll have to stop the machines manually," she said. "[New sensors] would help in a lot of ways."
Karen Vaca works at a local restaurant and her proposal was to encourage the purchase of a new steamer, a one-time cost that would increase productivity and see a return in a short amount of time.
"With an additional steamer, we can cook rice and vegetables and serve more customers," Vaca said.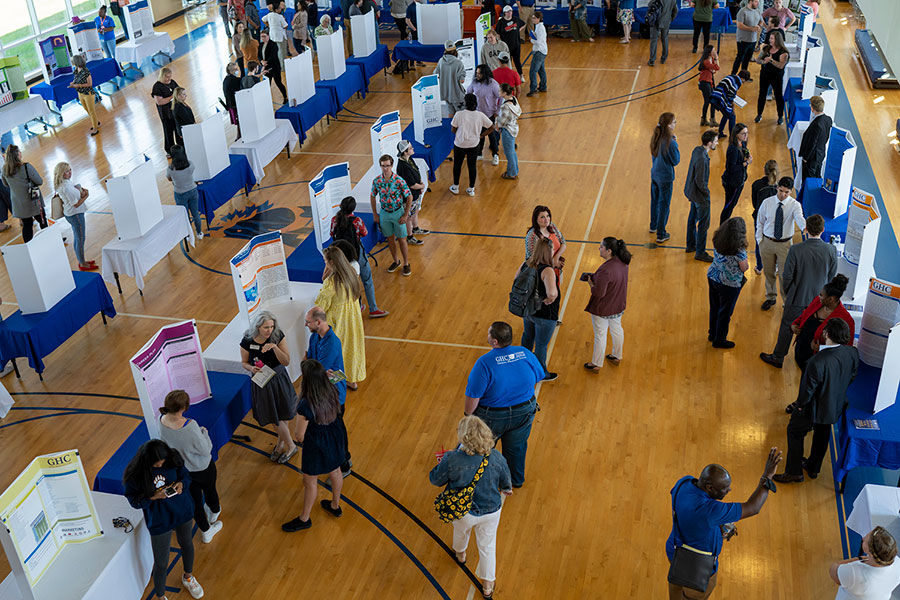 In her proposal, she emphasized how the lack of an additional steamer often places a burden on the staff. For example, she said it can take 45 minutes to cook rice, but the purchase of a new steamer would allow the restaurant to run more effectively, especially during rush services.
Vaca stated she enjoyed working on the proposal and that this kind of research was "good to practice" since it deals with situations in "real life" scenarios.