When Cole said he wanted a destination wedding, Amber thought back to her Wyoming Summer Geology Field Course at Georgia Highlands College (GHC), and she couldn't think of a more perfect location to tie the knot in 2021.
Mr. and Mrs. Burchardt rented a large cabin at the base of the Tetons where their immediate family stayed, and they had the wedding ceremony in the backyard.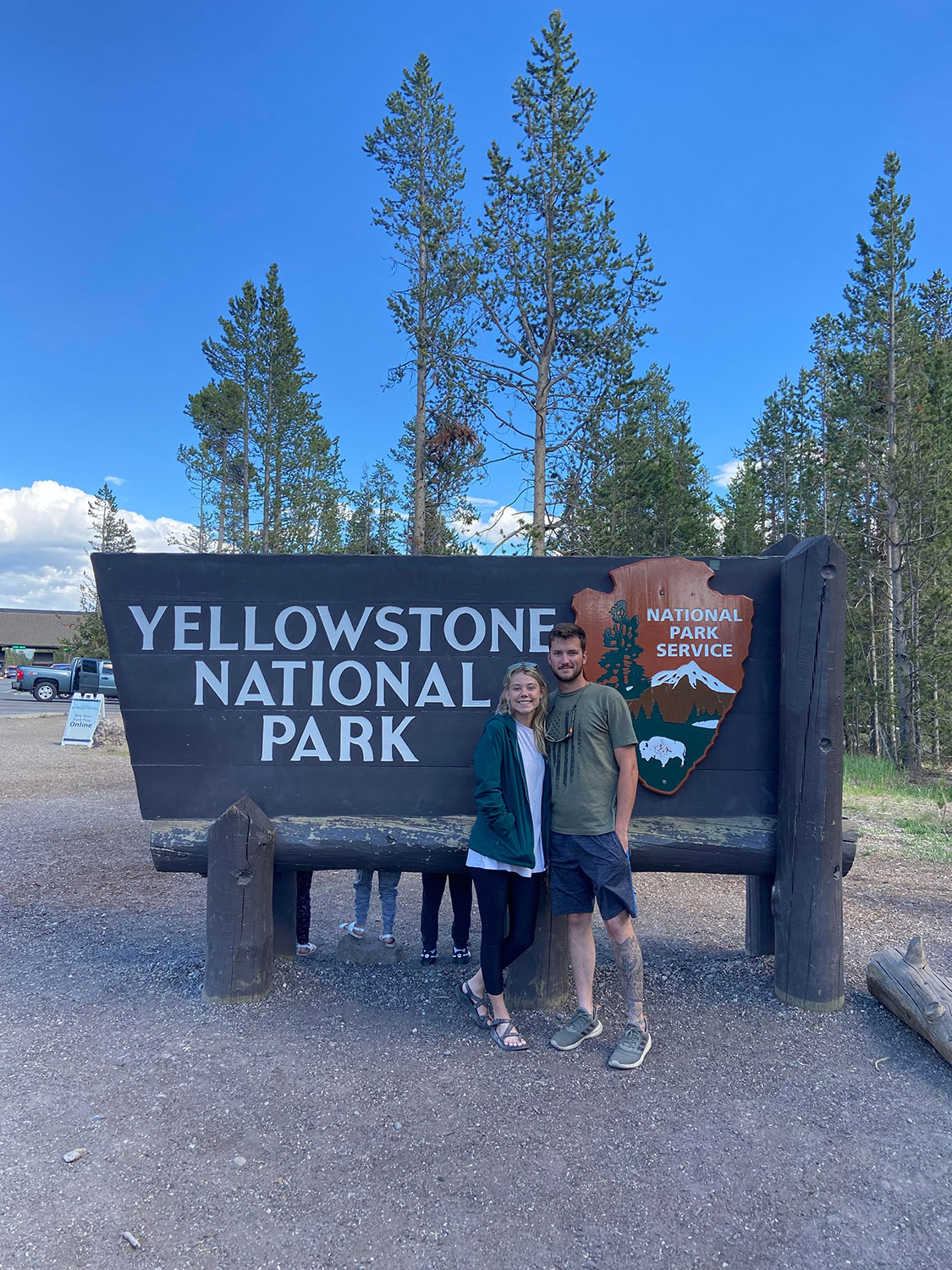 "We spent the next two weeks toting around Wyoming, making many of the same stops I had made on the trip I took with GHC," Amber said. "To us, Wyoming was the perfect place to have our wedding. The magnificent mountains were the perfect backdrop for our ceremony. We spent the days leading up to the wedding exploring the Teton mountain range with our families, making unforgettable memories with the people closest to us."
When the GHC alumna went on the college's annual Wyoming Summer Geology Field Course, it was the sights that stayed with her as she learned through experience about geology with real-world settings and applications.
"An early morning kayaking adventure across Jackson Lake in the shadows of the Tetons, towering over the Grand Canyon of Yellowstone and slipping through the gorge at Alcova Reservoir are just a few of the breathtaking moments I experienced," Amber said. "Coming face to face with a couple grizzly bears and Moose were definitely a highlight as well."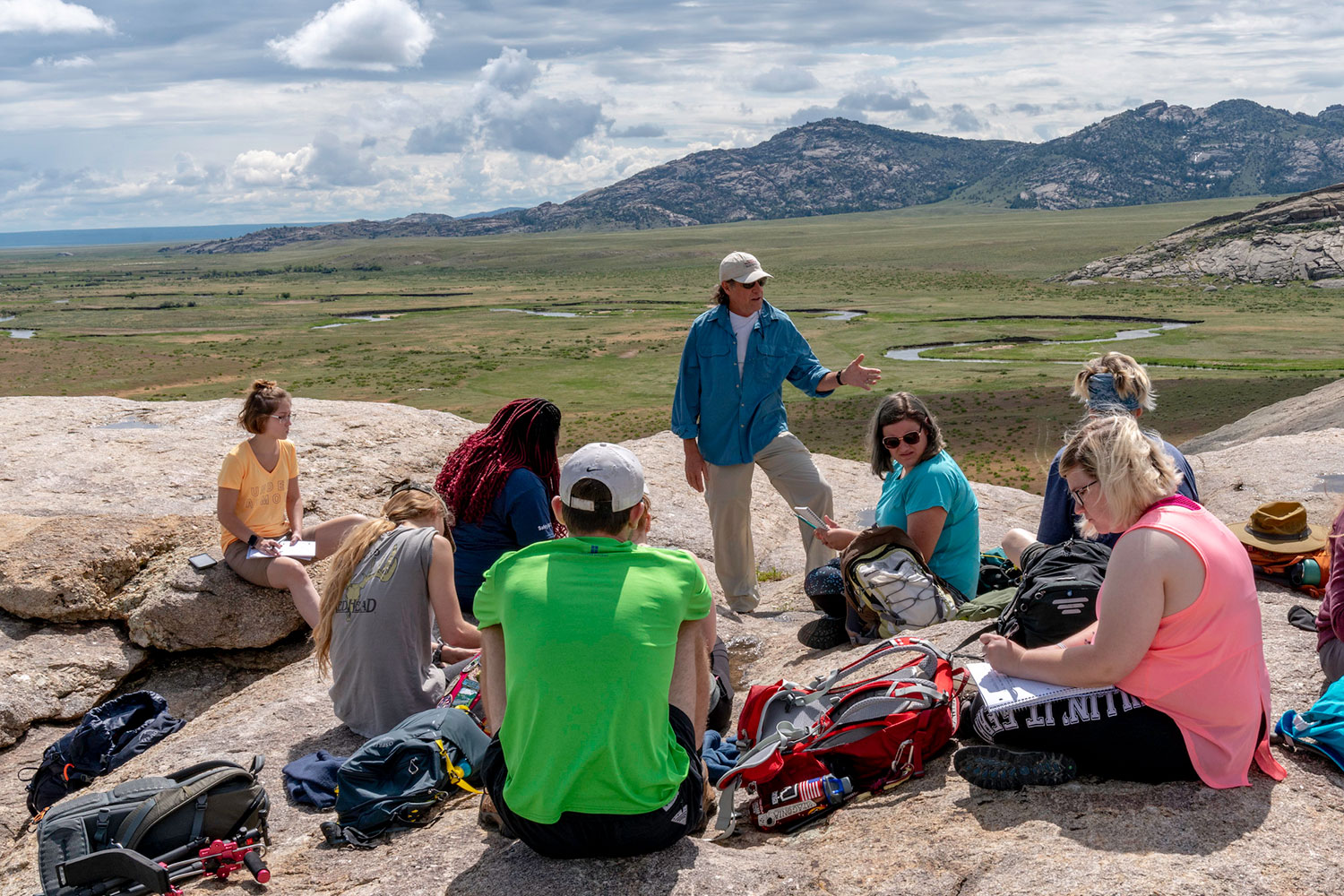 Returning to Wyoming for her wedding and honeymoon allowed Amber to relive her time at GHC while creating new memories on that same special trip with her husband, Cole.
"It was a big trip to plan, but I used my favorite places from the GHC trip to build the trip I took for my wedding," Burchardt said. "My husband and I had so much fun during our Wyoming road trip wedding and honeymoon. It was easier to plan the trip after going with GHC and already knowing some of my favorite places."
She added, "My husband had never been to Wyoming so it was a blast getting to show him all of the amazing sights."
Burchardt said she encourages all students to take advantage of the annual field course.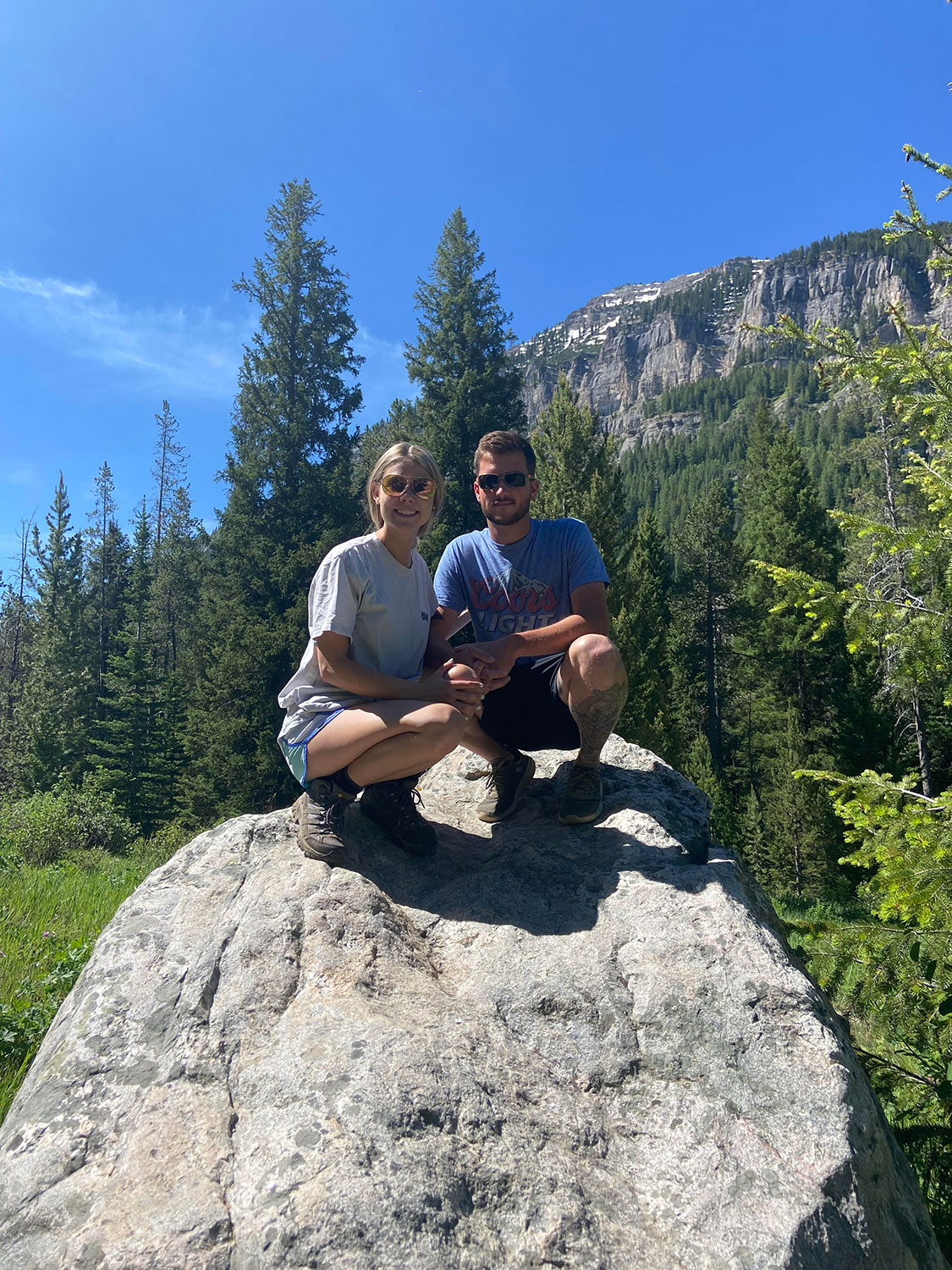 "Do not let anything hold you back from this trip. If you have a reservation, my advice is to push through and just go," Burchardt said. "The friends you have the opportunity to make are an exciting bonus – I walked away with two friends I met on this trip. Two years later the three of us moved to the same city and two of us even work together. The experiences you will have and the views you will see have the opportunity to be life changing."