Since his time at Georgia Highlands College (GHC), alumnus Kwakwu Kwarteng has gone on to play college football and open his own fitness center, Transfigure LLC, in Valdosta. Commonly referred to as "Coach K" by his clients and friends, Kwarteng visited his alma mater for this year's Foundation Camp for boys 10-14 to provide a lesson on fitness. 
He said through his education at GHC and the support of the student organization GHAME/Brother 2 Brother (GHAME), he was able to build a foundation that has helped him to reach his dreams. 
"I was able to come in, stay focused, and the organization gave me as a minority student an opportunity to further my education," Kwarteng said. "Highlands gave me a great head start on my academics coming out of high school."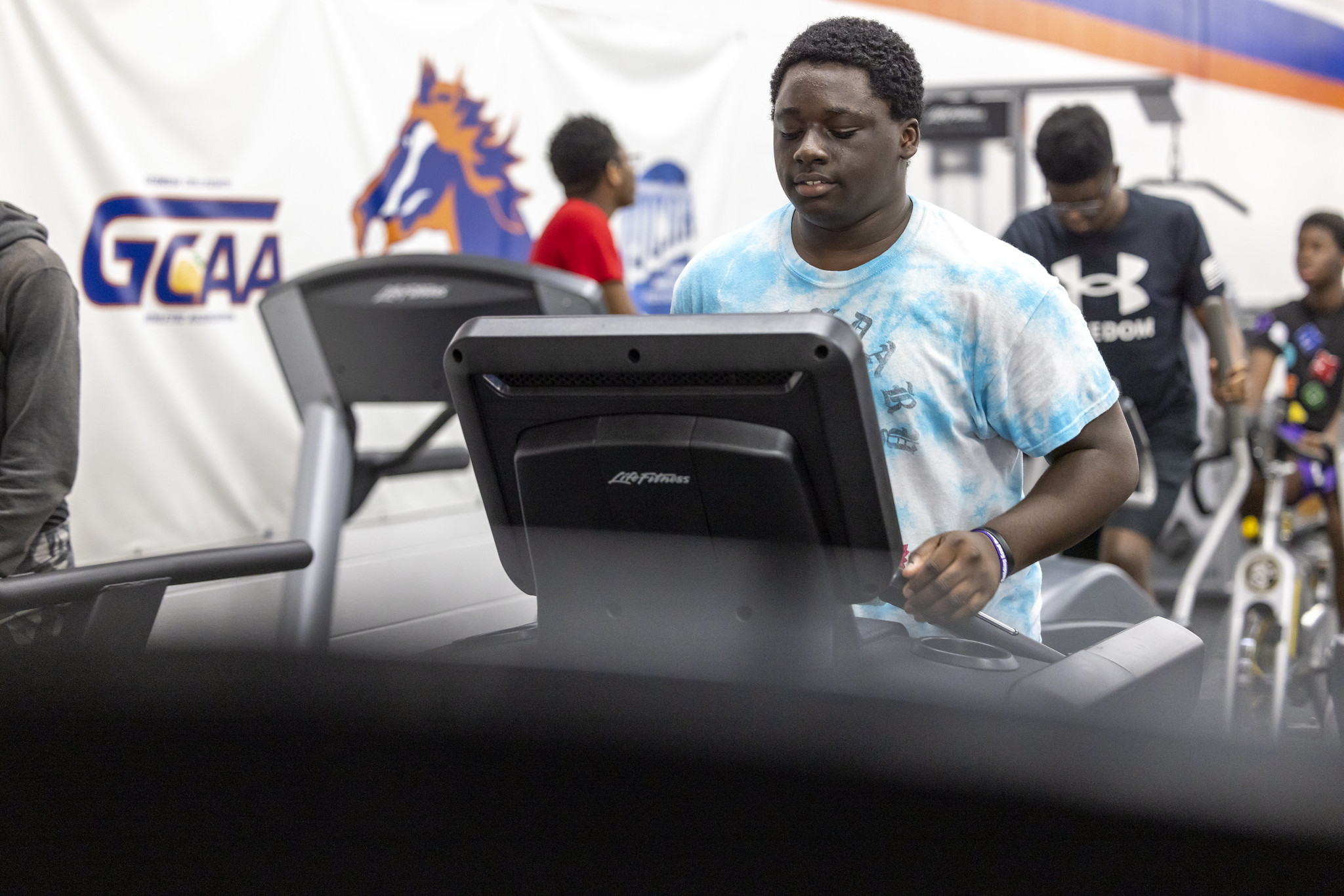 Through GHAME/B2B, Kwarteng said he found a community to help him learn and grow as a person. 
"We were able to travel and go to events, and that really broadened my horizons and gave me an opportunity to see what could be in my future," Kwarteng said. 
Kwarteng played football in high school but said due to injuries he was unable to initially pursue that path early in his college career. But through attending GHC, Kwarteng was able to excel in academics and went on to play as a linebacker for Gainesville State College and Valdosta State University. 
He said Transfigure LLC allows him to give back to the community by providing education on strength and conditioning, proper form, creating sports performance programs and more. 
"I believe I share the same heart with Georgia Highlands when it comes to the Foundation Camp; whatever we can do to give back to the young community in any type of facet we need to take that approach," Kwarteng said. "Through anything I can do with fitness I'm going to give that back because [GHC] has given me so much."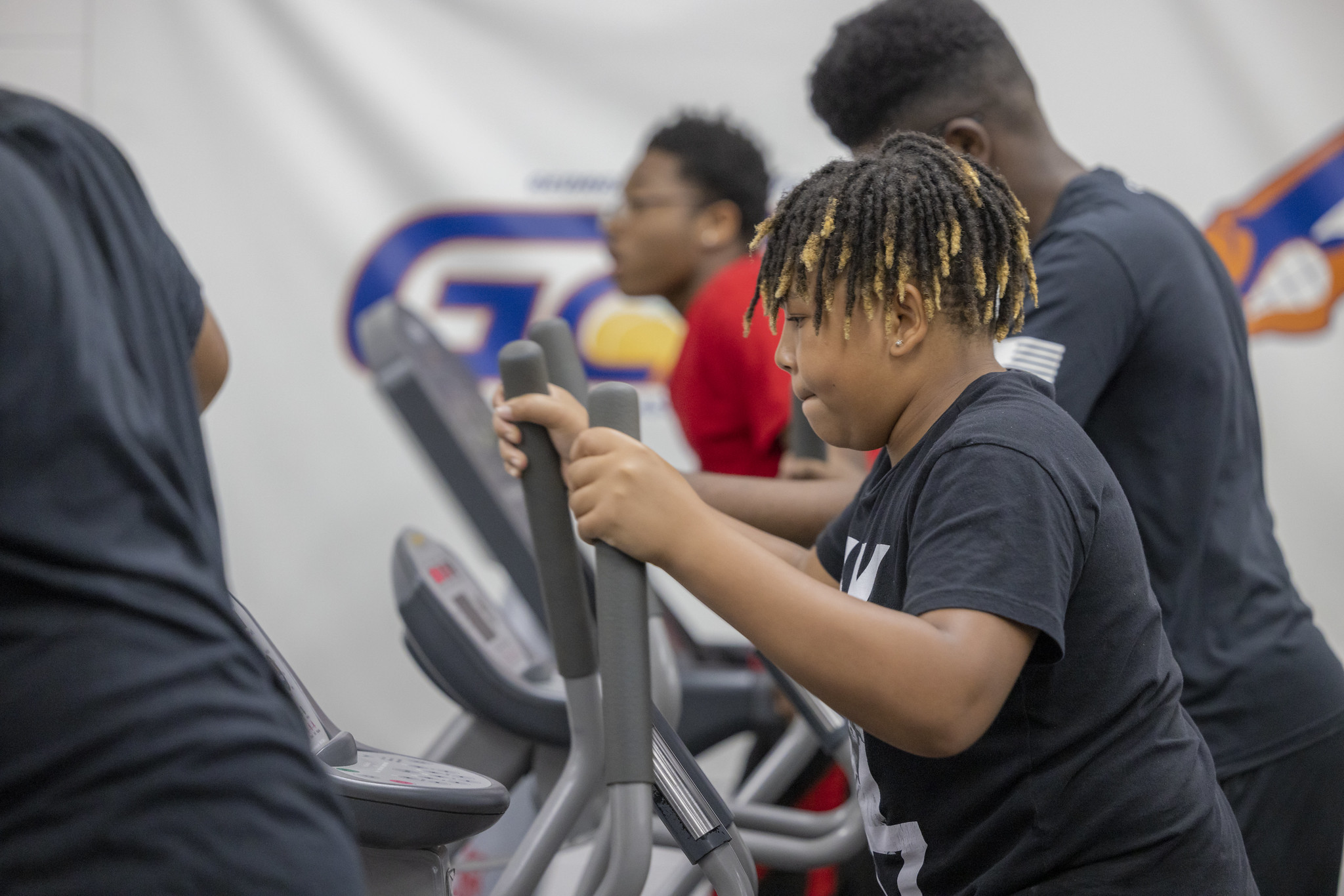 On July 14, the campers went to the Charger's weight room to learn from Kwarteng on establishing proper weightlifting practices as well as the benefits of weight training and fitness. 
"I wanted them to learn that you don't have to play sports to be in the weight room," he said. "I also taught them fitness is a journey and it's important to start with the fundamentals and proper technique, that way when they get to heavier weights, they won't struggle with that." 
The camp is one of several partnerships between the 100 Black Men of Rome-Northwest Georgia and Georgia Highlands College. It is funded by generous donors and the GHC Foundation, giving students the opportunity to attend the camp free of charge, including transportation and a breakfast and lunch.