Maahrough Camara, who graduated from Georgia Highlands College with a degree in Computer Science in December 2021, has a lifelong passion for soccer. On July 12, he spent his day teaching boys ages 10-14 some essential soccer and life skills during the annual GHC Foundation Camp, held at the college's Floyd Campus. 
Originally from Guinea, Africa, Camara moved to Georgia four years ago. As a student, he joined the registered student organization GHAME/Brother 2 Brother (B2B), which Camara said reinforced his upbringing and provided him with a sense of community. 
A keystone of the organization is to serve others and provide mentorship when an opportunity presents itself. 
"I'm part of the college community and family, and the college provided a great mentor to me," Camara said. "When I heard of an opportunity with young kids trying to learn new things, I knew I wanted to be involved." 
Camara said he enjoyed spending time with the campers and helping them to learn more about a sport that he has played since he was a child. In addition, he was able to share advice and give his perspective on what can help a young person become successful during their formative years and what is needed to build a personal foundation for the future. 
For Camara, that includes surrounding oneself with a network of positive influences, learning to help others and establishing self-worth. 
"It's been very enjoyable to talk with the kids and hear their point of view on many different things, and it reminds me of being that age," Camara said. "If we had some time in the classroom, I'd tell them basically that having a strong character and having strong self-esteem is very, very important, especially now. Kids not only have their biological parents to learn from, but they have the internet …, there's bullies, and not having that strong sense of self-esteem is what eventually can lead to things like depression in young people."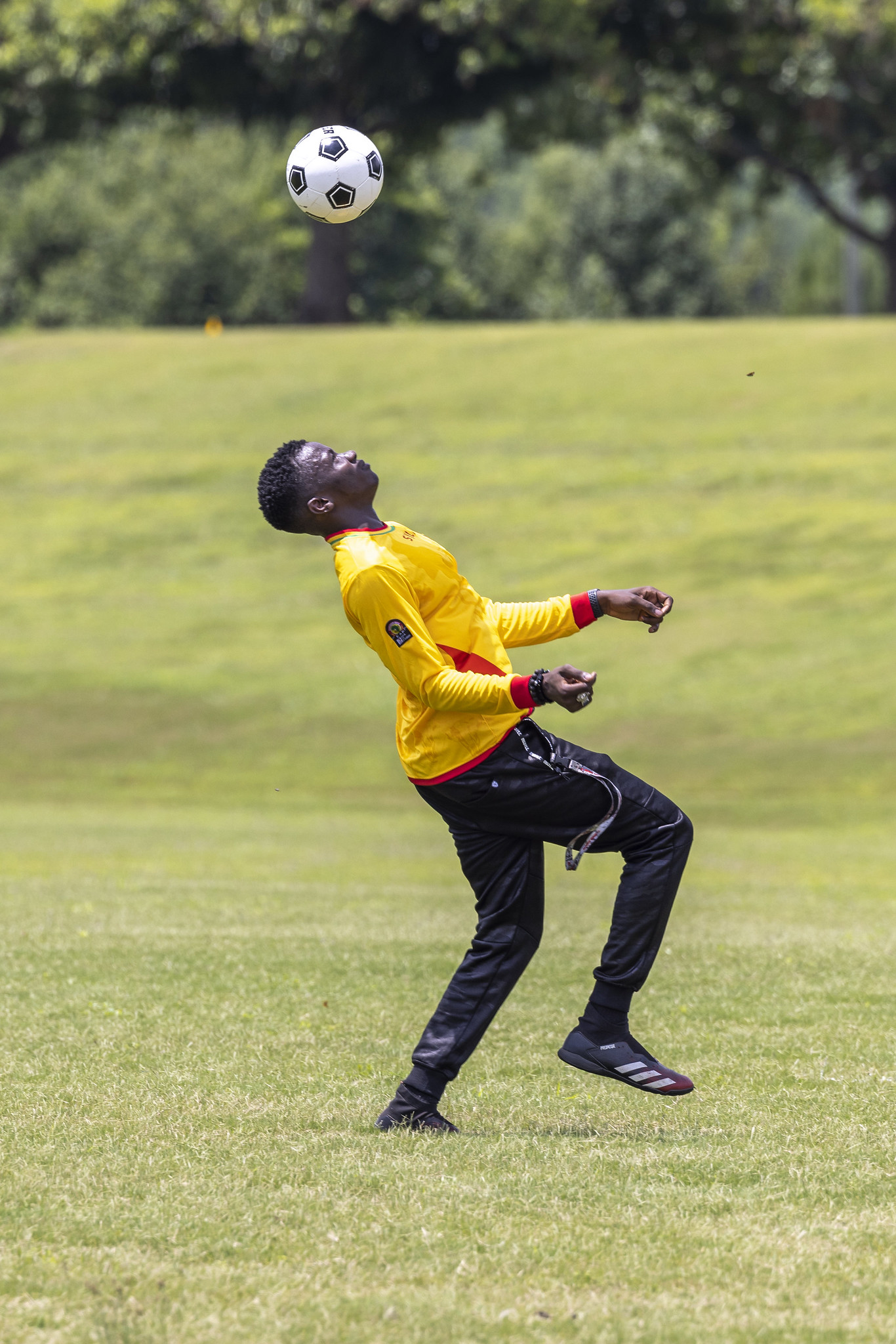 Camara will continue to serve others as he recently enlisted in the U.S. Army. 
"As soon as I learned I could enlist in the military – the Army in particular – I just dived right in without really knowing what to expect," he said. "I can tell you I had a great experience from basic training to [Advanced Individual Training] to my unit, and I'm planning on staying in the military and just serving my country and my people."  
The camp, which is one of several partnerships between the 100 Black Men of Rome-Northwest Georgia and Georgia Highlands College, is funded by generous donors and the GHC Foundation, giving students the opportunity to attend the camp free of charge, including transportation and a breakfast and lunch.