Although Jontavian "Tae" Hammond has not been a camper himself since the early 2010s, the spring 2022 University of the Cumberlands graduate and linebacker has fond memories of the Foundation Camp at Georgia Highlands College. 
"It was always fun doing this," Hammond said. "I enjoyed it when I was a kid and getting to see what it was like being on a college campus and doing stuff with other kids."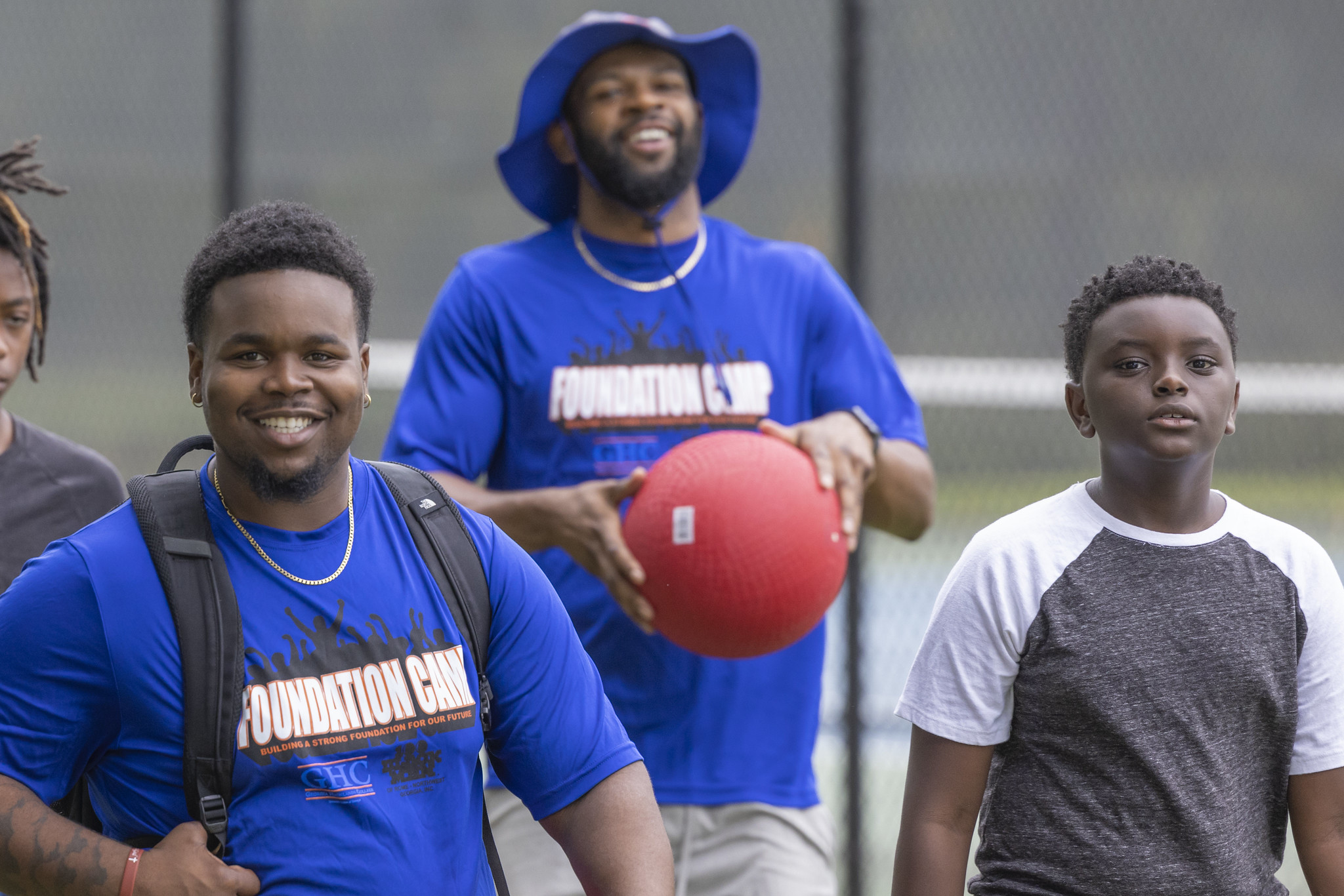 As Hammond grew up, he said the Foundation Camp continued to make a positive impact on his life and his decisions. For example, Hammond took on leadership roles in college, such as establishing a diversity council, and would minister to other students.  
When he would visit home and see friends and family, he would regularly be told that his talents would make him an excellent teacher. 
"I was trying to do football and a lot of other things, but God directed me to where I am now and I couldn't be more excited," Hammond said.  
A graduate of Pepperell High School (PHS), Hammond recently accepted a position as a math teacher at Pepperell Middle School as well as a football coaching position at PHS. At Foundation Camp, held July 11 to July 22 at GHC's Floyd Campus, Hammond not only shared his football experience with participants, but also shared a message with the campers on the importance of character.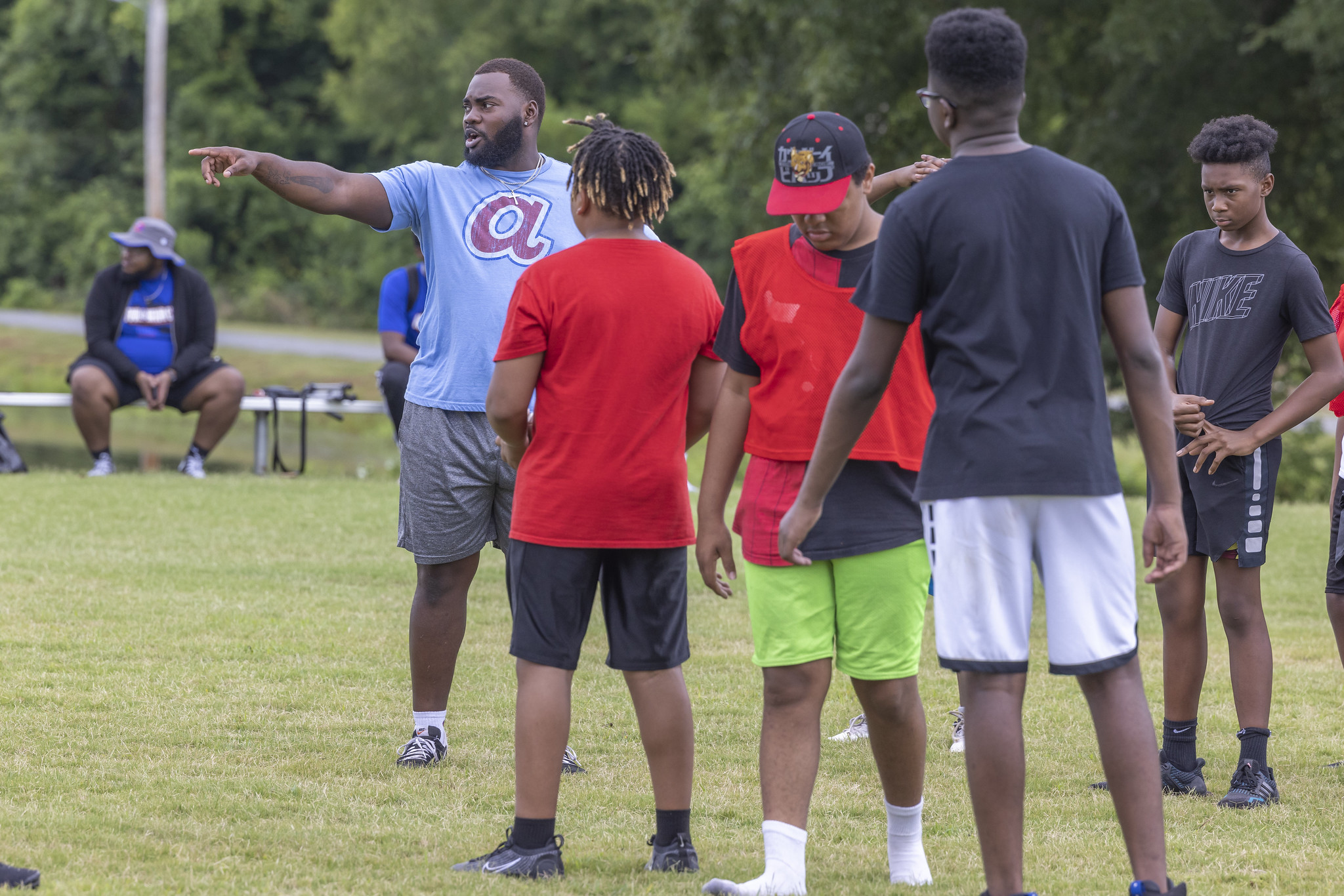 "Your character writes a lot about you and people remember it," he said. "You can change it, but it's tough because people always want to remember the negative parts of you and don't want to remember the good things." 
Hammond said what sets Foundation Camp apart is that in addition to games, sports and summertime fun, is campers learn to build early networking skills and gain positive male role models in their lives.  
"In order to be successful in life you have to learn how to interact with other people and build relationships, and here [at Foundation Camp] you're going to get that," Hammond said. "You're going to get taught things that you may not get taught at home or at school, and it's always good to get new trades and learn new tips."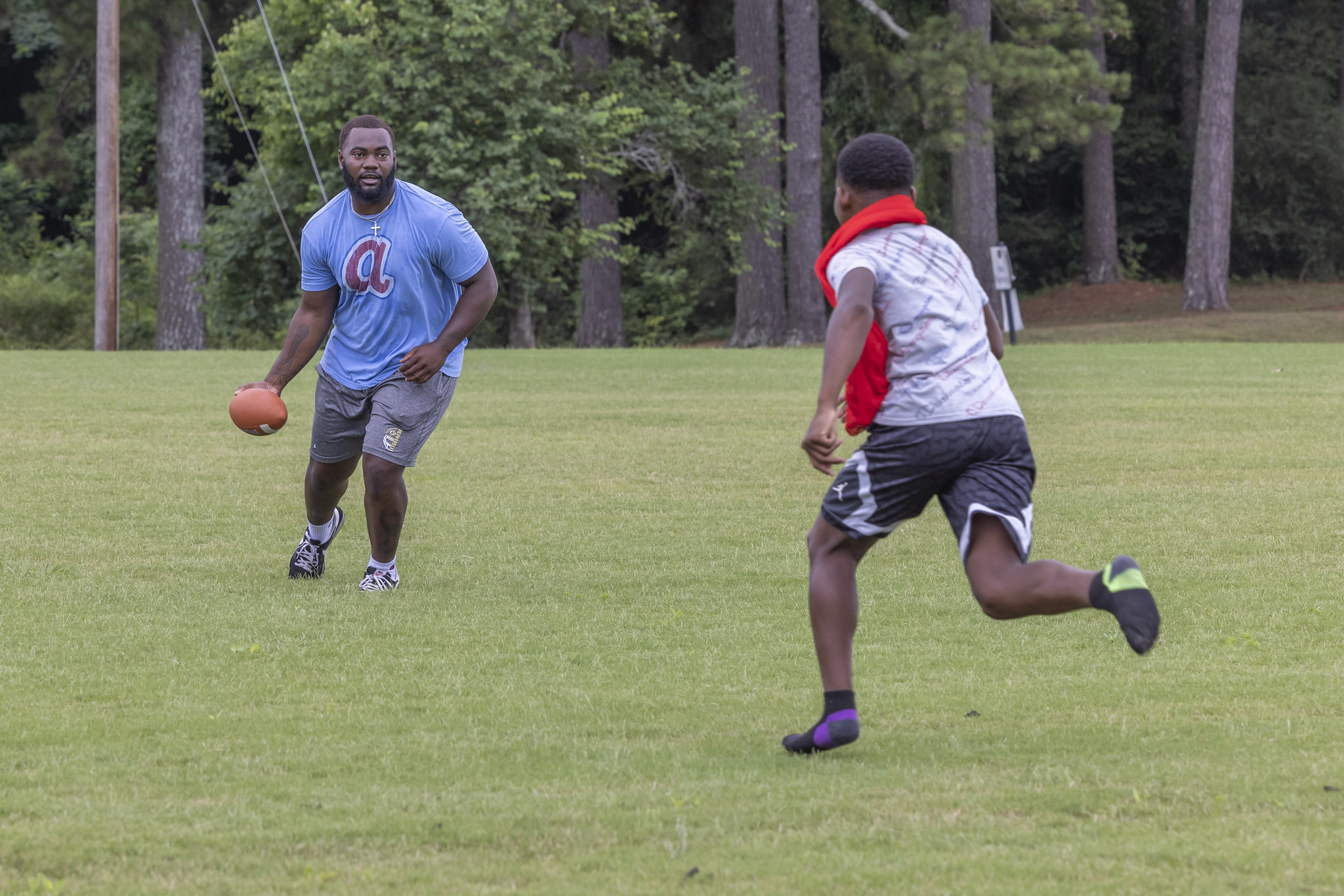 He isn't alone in giving back to the camp that he attended in his youth; many guest instructors and volunteers are former campers who feel the camp made a positive impact on their lives. Hammond said this helps participants to feel more comfortable and open up around other campers and to those who are helping them to grow as young men.  
"I feel compared to some other camps, Foundation Camp has kids and leaders who have similar backgrounds and upbringings," Hammond said. "To be around kids who are dealing with the same things as you and to have leaders who are teaching you to do things the right way – that's very important. I feel like some of the leaders talking to me was the reason I took the path I did and did the most that I could." 
The camp, which is one of several partnerships between the 100 Black Men of Rome-Northwest Georgia and Georgia Highlands College, is funded by generous donors and the GHC Foundation, giving students the opportunity to attend the camp free of charge, including transportation and a breakfast and lunch.