Former campers turned counselors at the Georgia Highlands College (GHC) Foundation Camp lead by example, and they want the new generation of campers to do the same. On July 13, the campers received a lesson in leadership beginning with a short motivational film followed by personal accounts from counselors explaining the importance of being a leader and the responsibility that comes with the designation.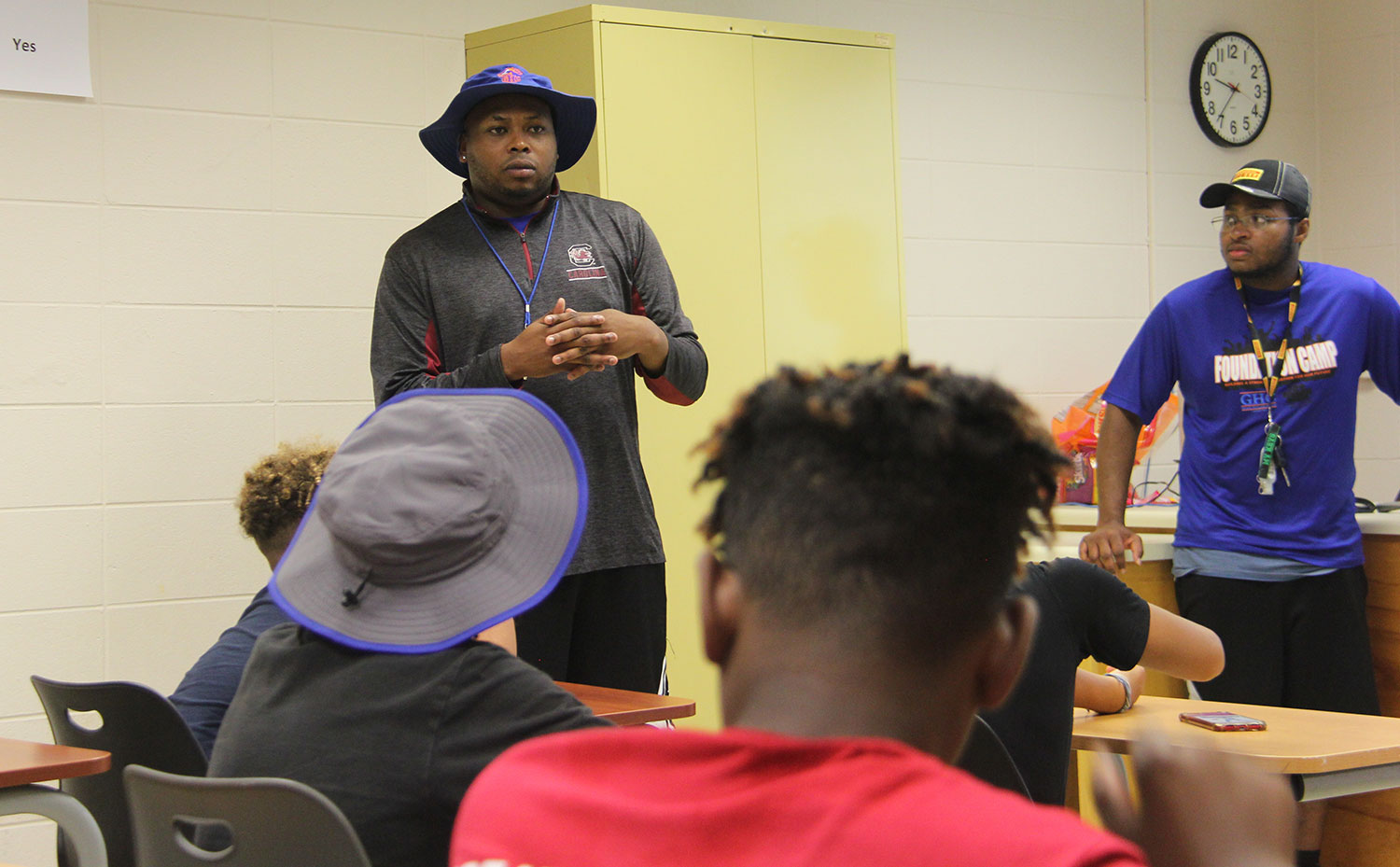 Counselors, along with Camp Director Evan Snelling, spoke on the virtues of leadership and the importance of having role models to follow. The lesson emphasized that the road to becoming an effective leader is not always easy, but the struggles one encounters help build character and a stronger sense of self-worth. 
"Being a leader and being successful is not about starting out fast; you'll hit bumps along the way, but you have to keep going," GHC alumnus and camp leader Quinten Leek told a group of campers. "I challenge you to be great, and you now have examples of people who are still going."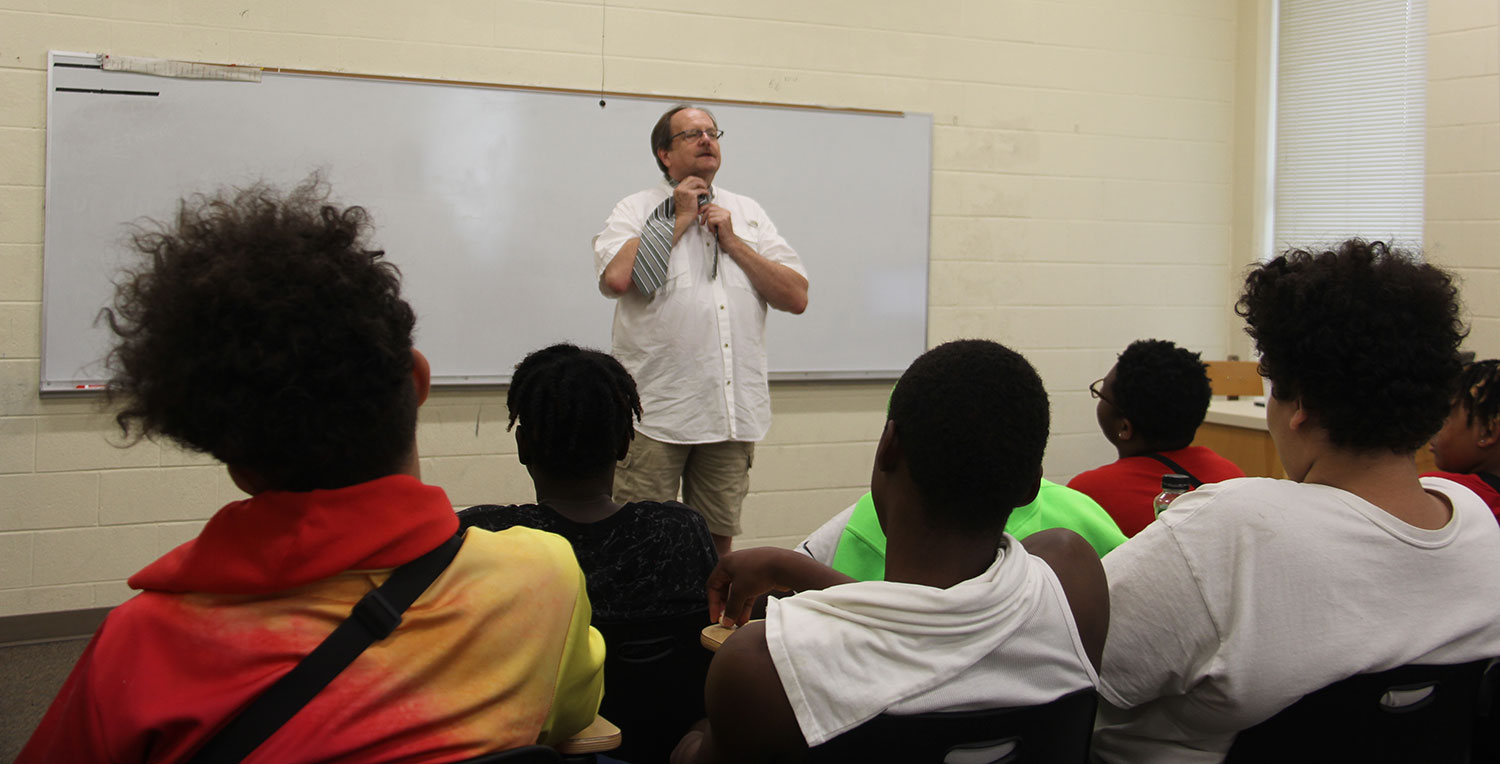 Participants in Foundation Camp also learn essential skills they will need as they grow older and encounter new challenges and experiences, such as learning to tie a tie and how to make a good first impression.  
In addition to providing campers with these skills, the camp also emphasizes the importance of obtaining a college education and recognizing that goal requires an ongoing commitment throughout one's formative years.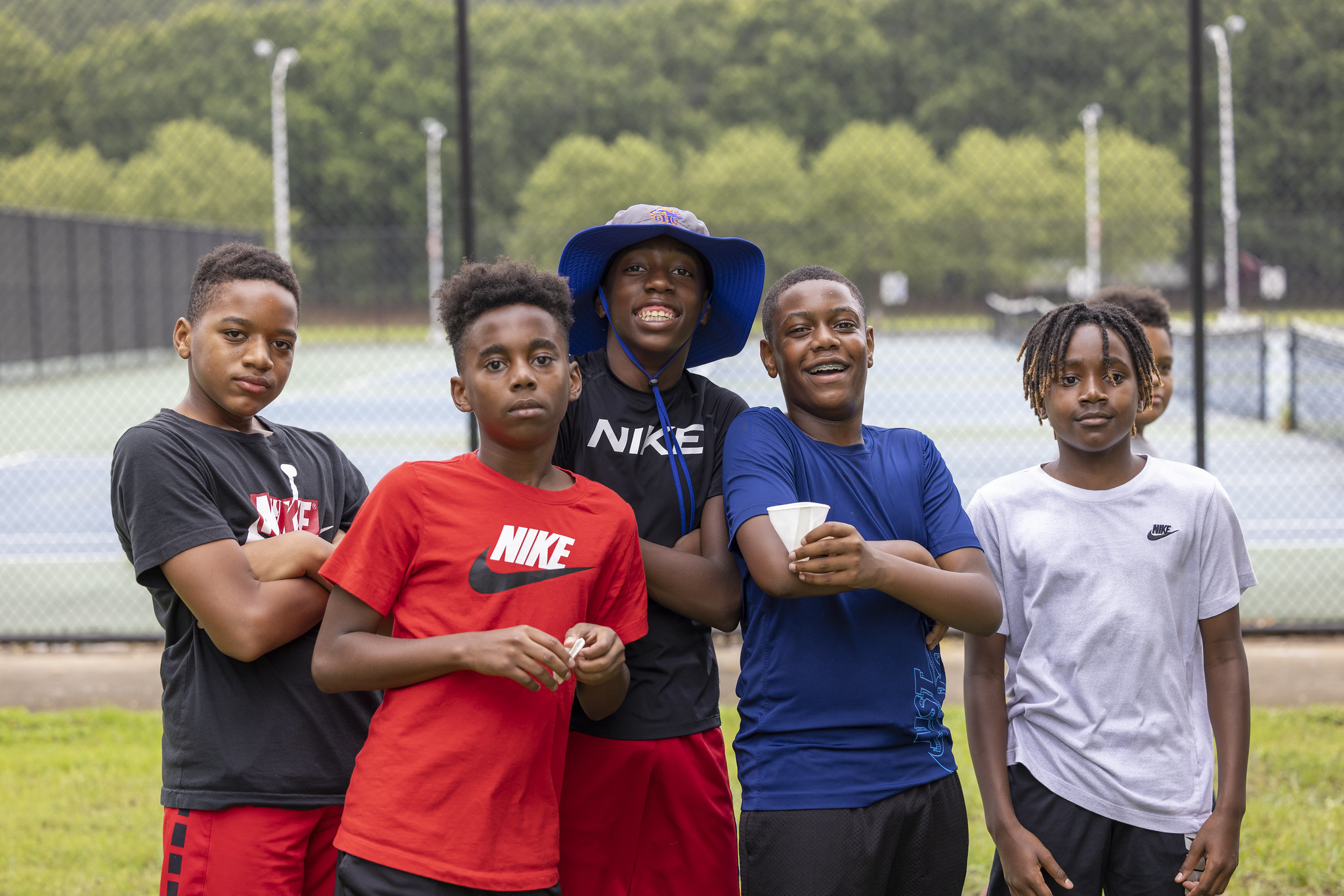 "If you want to be successful when you're older and have the things you want, these are the steps you have to take," Snelling told a group of campers. "There's certain things you have to do now; it's great to want to be an athlete, but you also have to study and focus." 
The camp, geared toward boys ages 10-14, is one of several partnerships between the 100 Black Men of Rome-Northwest Georgia and Georgia Highlands College. It is funded by generous donors and the GHC Foundation, giving students the opportunity to attend the camp free of charge, including transportation and a breakfast and lunch.