Georgia Highlands College's GHAME/B2B members recently attended the Men of Color National Summit at Clemson University.

The summit themes include Career and professional development, Entrepreneurship, Masculinity/personal identity, Retention rates, graduation and student achievement, and Social/community engagement.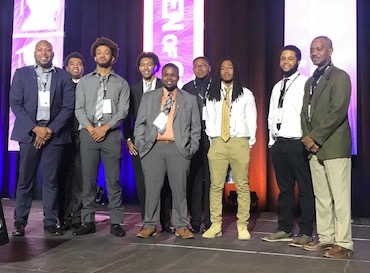 Speakers included US Congressman Jim Clyburn, President and CEO of Defense, Space & Security, The Boeing Company Theodore Colbert III, President and CEO of Ally Financial Jeffrey J. Brown, and many more.
GHAME/B2B students spent time hearing from keynote speakers and attending various breakout sessions like "Exploring Empowering Experiences: The Bridge To Your Success," "College Ready to Career Ready!" and "Soft Skills, The Other 'Tool' for Success."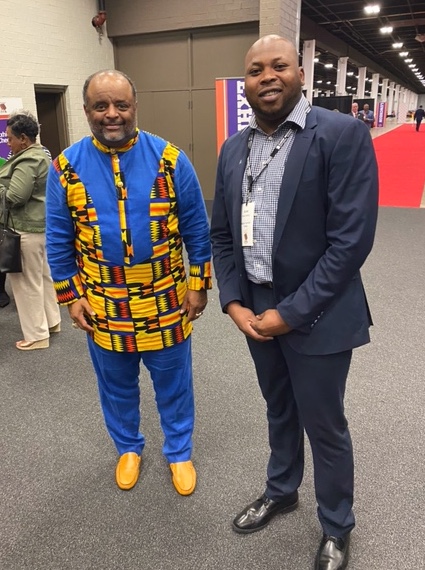 (GHC GHAME Coordinator Evan Snelling (right) with journalist and author Roland Martin.)