Students at Georgia Highlands College (GHC) in an English course at the Cartersville site have worked together to create a "Little Free Library" program.
Little Free Library is an organization that creates neighborhood and community libraries where people have access to take and share books. Touted as the "world's largest book-sharing movement," a map of all the chartered Little Free Libraries around the world can be found at LittleFreeLibrary.org

GHC's "Little Free Library" will be located on one of the patios of GHC's Cartersville location.
Students came up with the idea during an English 1102 course after conducting some research on diversity represented among popular title section books. As a part of starting the book-sharing program, GHC students wanted to increase the diversity of characters represented in the books, like main characters with a disability for example.
The class then met with community organizers from the Bartow Literacy Council/Bookmobile program, school librarians, and other members of the faculty to work together in moving the project forward.
Once the library is open, anyone on the campus is free to take books and leave books.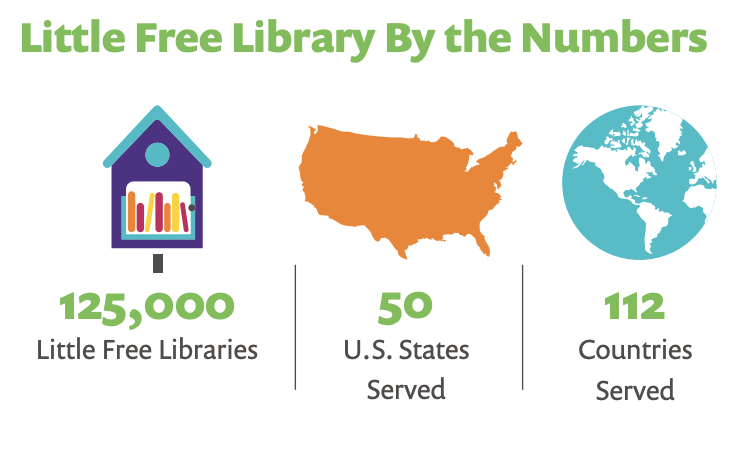 English Instructor Danielle Steele, who taught the class, said she plans to continue the project with other classes while keeping the original goal at the forefront.
"Since our focus is on increasing the diversity of popular titles available, I plan to have future classes come back and make sure that those standards are being maintained in the Little Free Library," she said. "We really want this to be something that students use to reignite a love of literature during their time here at GHC."
The "Little Free Library" at GHC is set to open with a ribbon cutting event on Thursday, April 28. The event will take place at 12:30PM on the patio of "Building A" at the Cartersville site.
ART: GHC student Kellie Clark created the art that will be displayed on the "Little Free Library" at GHC.