More than 80 seventh- and eighth-grade students from Menlo Middle School, located in Chattooga County, visited Georgia Highlands College (GHC) on Wednesday to learn about college and how to make the most of their future college experience.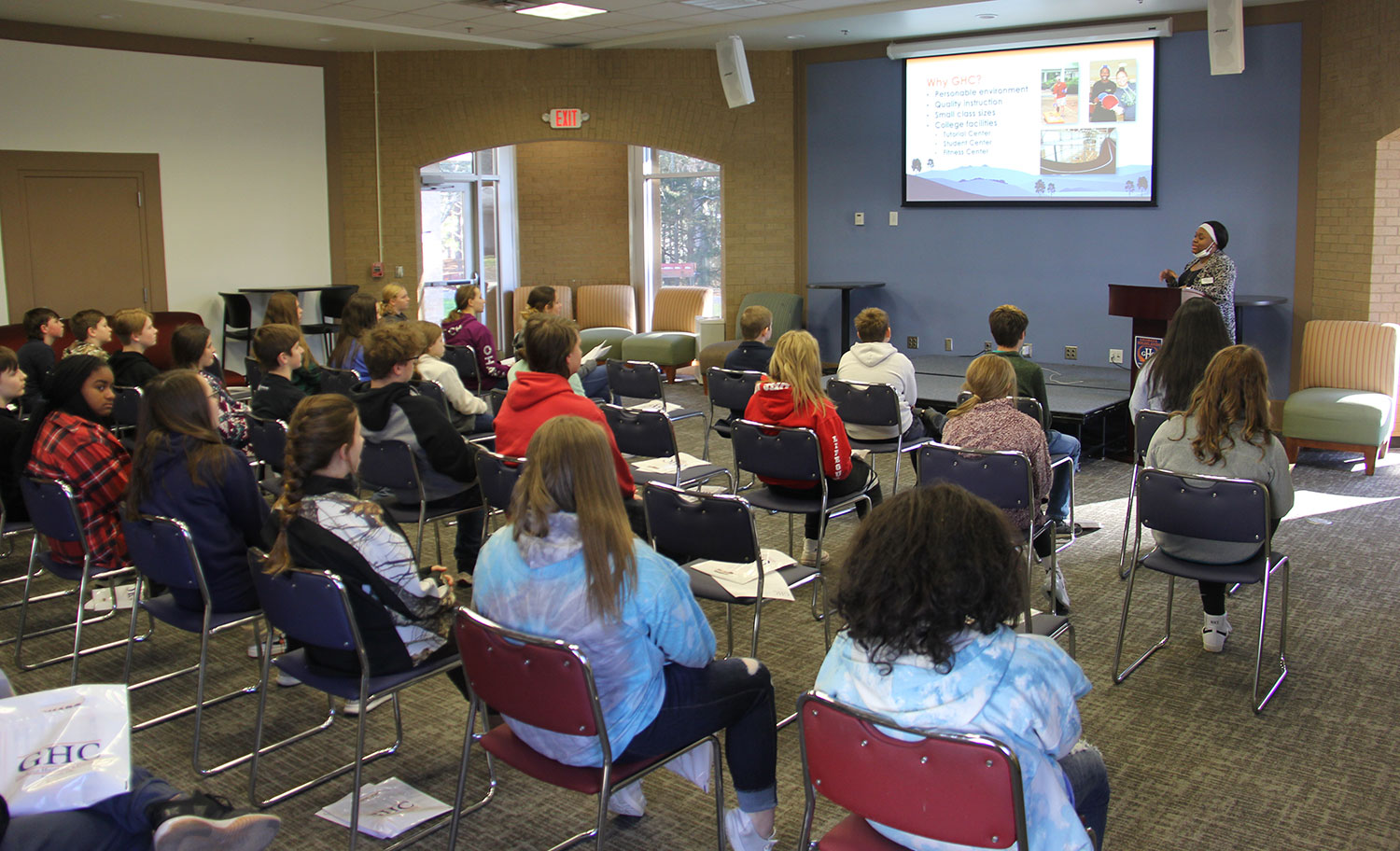 Separated into two groups, students toured the Floyd campus in Rome, including each of the academic buildings, the student center and game room, as well as Paris Lake.
Eighth grader Ben said he was surprised by the size of the campus and all there was to do inside and outside the classroom. Ben said he looks forward to going to college in the future.
"I really liked the fact there's a lake on campus because that opens up a whole new fun side of college," he said.
Members of GHC's Office of Admissions spoke to students about how the college experience differs from the K-12 experience, explaining the ability to succeed in the college is greatly enhanced by beneficial college resources like the Writing Center at GHC.
"We offer tours for middle school students because we want them to understand what college is like at an early age and it prepares them mentally to have an idea of what they need to do in high school to prepare for college," Counselor Qwaunzee Jones said. "We also give them our individual experiences and knowledge of college so that they can have a better understanding from GHC students who have been through the process of going from middle school to high school and then going off to college."
Eighth grader Samantha was more than excited to visit GHC and learn more about college. She said it was interesting to learn about the admissions process, the dual enrollment program, and all that is offered through student organizations and resources provided at GHC to students.