Tracking white tail deer on trail cameras, recording the species of wildflowers, and monitoring recycling patterns are just a few of the topics explored by students during undergraduate research in the environmental science course at Georgia Highlands College (GHC).
The class research groups focused on environmental topics at GHC's Floyd campus, which culminated with a final presentation this week.
"We spent about 3 weeks at the beginning of the semester going through what a research project looks like, how you write a proposal, how you build a sampling plan and then they spent the rest of the semester gathering data," Geology Professor Billy Morris said. "In the last few weeks, they have analyzed their data, moved into graphic design mode and developed posters to demonstrate their findings.
Caleb Ray and Drew Harrell tracked patterns of white tail deer on campus.
"We set out with a goal and that was to find their pattern – where they're going every day, what they are doing and why they're doing it," Ray said.
Using five trail cameras, the students were able to track the deer from the wetlands, to wooded areas, up to their feeding grounds at the oak trees near the north end of the parking lot.
"Every single week we would check the cameras, refresh the cards and if one of the cameras was not successful in capturing any deer, we'd go back to the drawing board and figure out what we needed to do next," Ray said.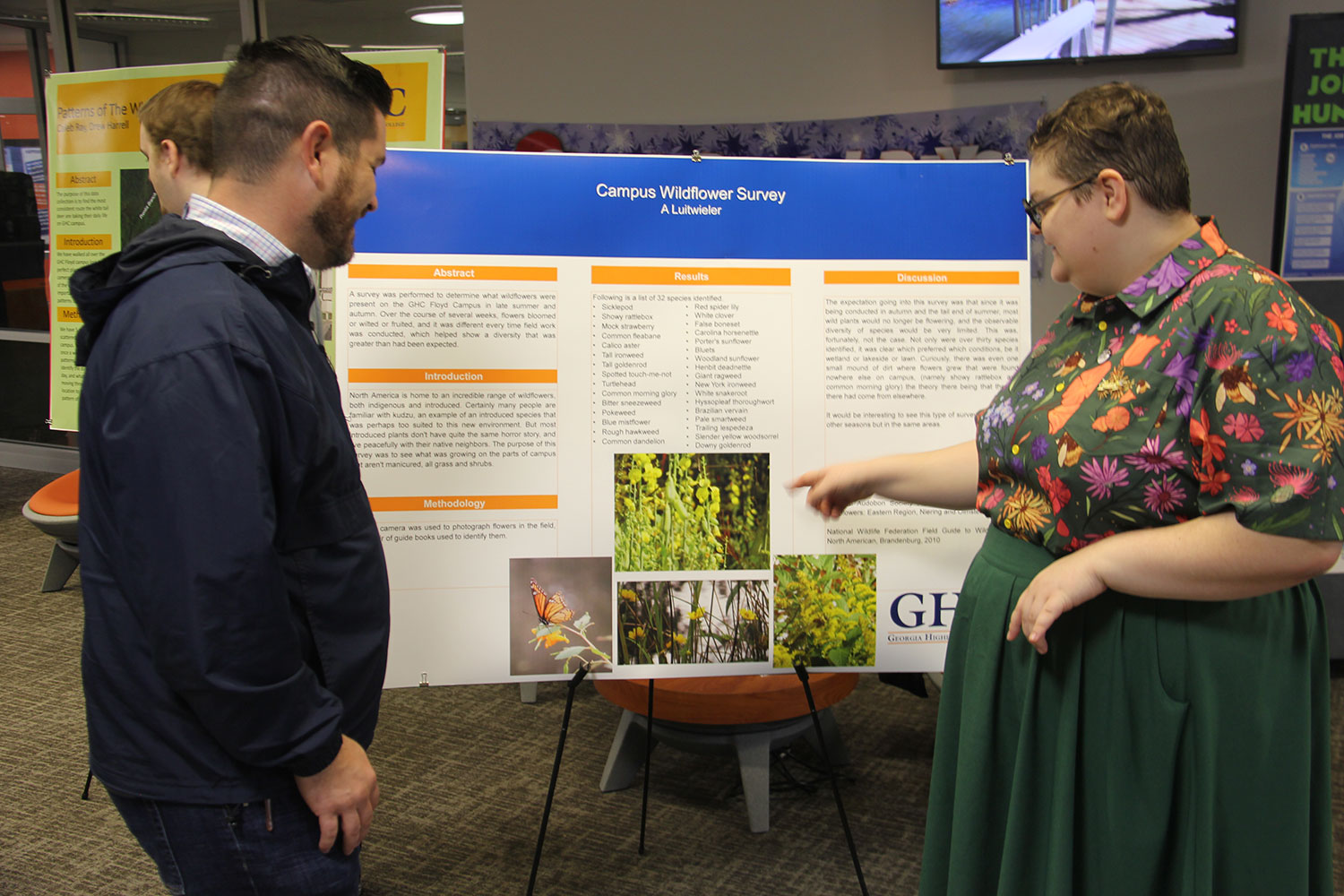 Aveline Luitwieler looked at the various wildflowers that grow on various parts of the campus.
"I did this in autumn, so I wasn't expecting to see too much, but I actually found 32 different species of wildflowers, most of which are indigenous to this part of the country," Luitwieler said. "It was interesting to see so much diversity when I wasn't expecting to see that much."
While Luitwieler expected to encounter sunflowers and goldenrods, she did encounter some surprises.
"There was one flower that I only saw one of, and that was a turtlehead, and that was very strange," Luitwieler said. "Usually when you see a habitative flower you expect to see many of them, but I only saw one."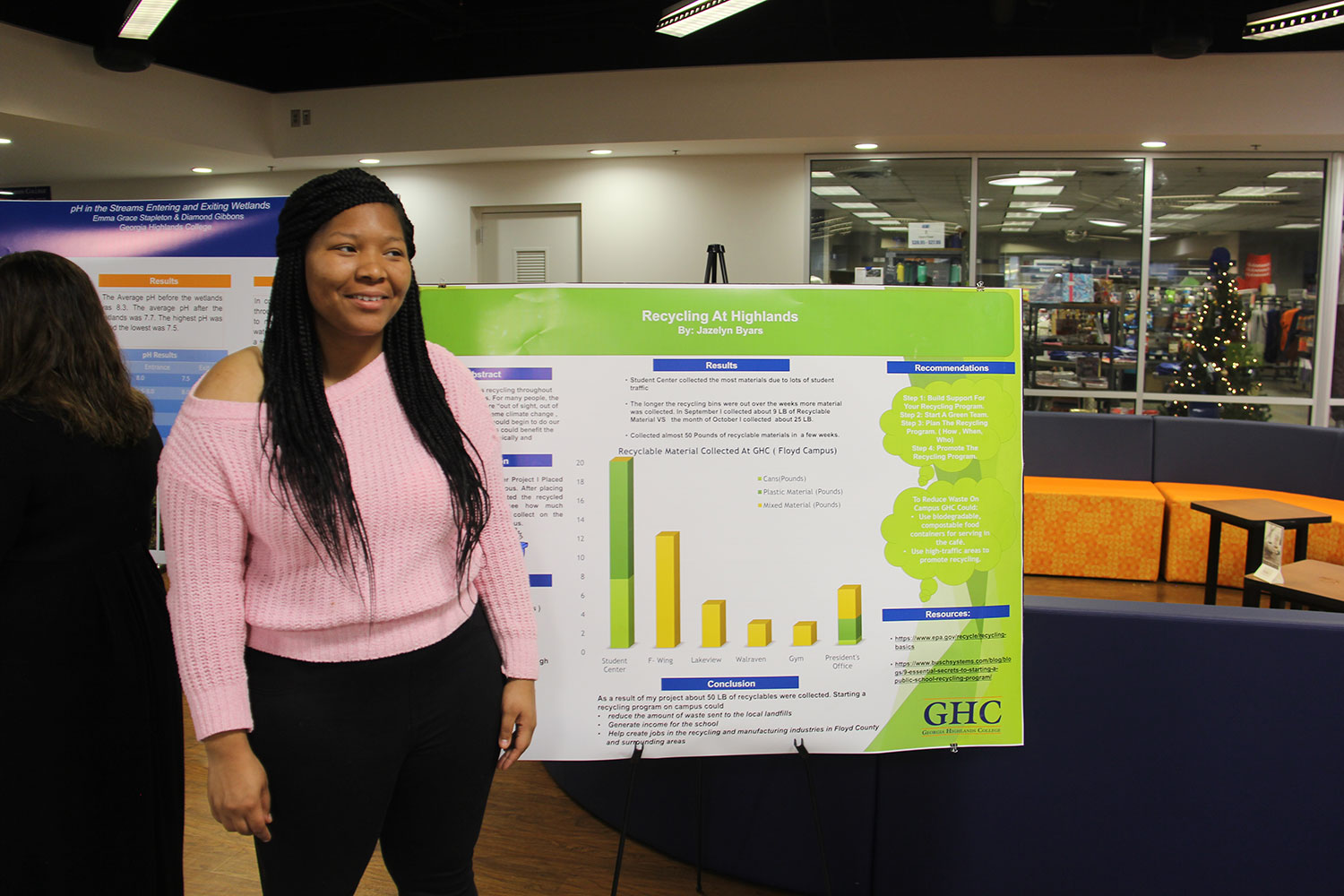 Susana Quinones Villarreal decided to research the water in and around Paris Lake using a pH kit, and Jazelyn Byars' research looked at the recycling patterns of those on the Floyd campus, placing recycling bins in buildings throughout the campus.
"I was trying to see how easy or hard it would be to create a recycling program and what problems you might encounter trying to set one up," Byars said. "I collected almost 50 pounds of recyclable material and I bagged it up and sorted it out myself."