Erin Shufro wears more than a few hats at Georgia Highlands College (GHC). She works out of the School of Science, Technology, Engineering, and Mathematics (STEM). She is Chair of Physical Sciences. She teaches as an Assistant Professor of Chemistry. And she is a research advisor to students.
More than that, she is committed to providing access to higher education through high-quality, no-cost learning materials.
For these reasons and many more, Shufro has been selected as the recipient of the 2022 Felton Jenkins, Jr. Hall of Fame Faculty Award for the University System of Georgia (USG).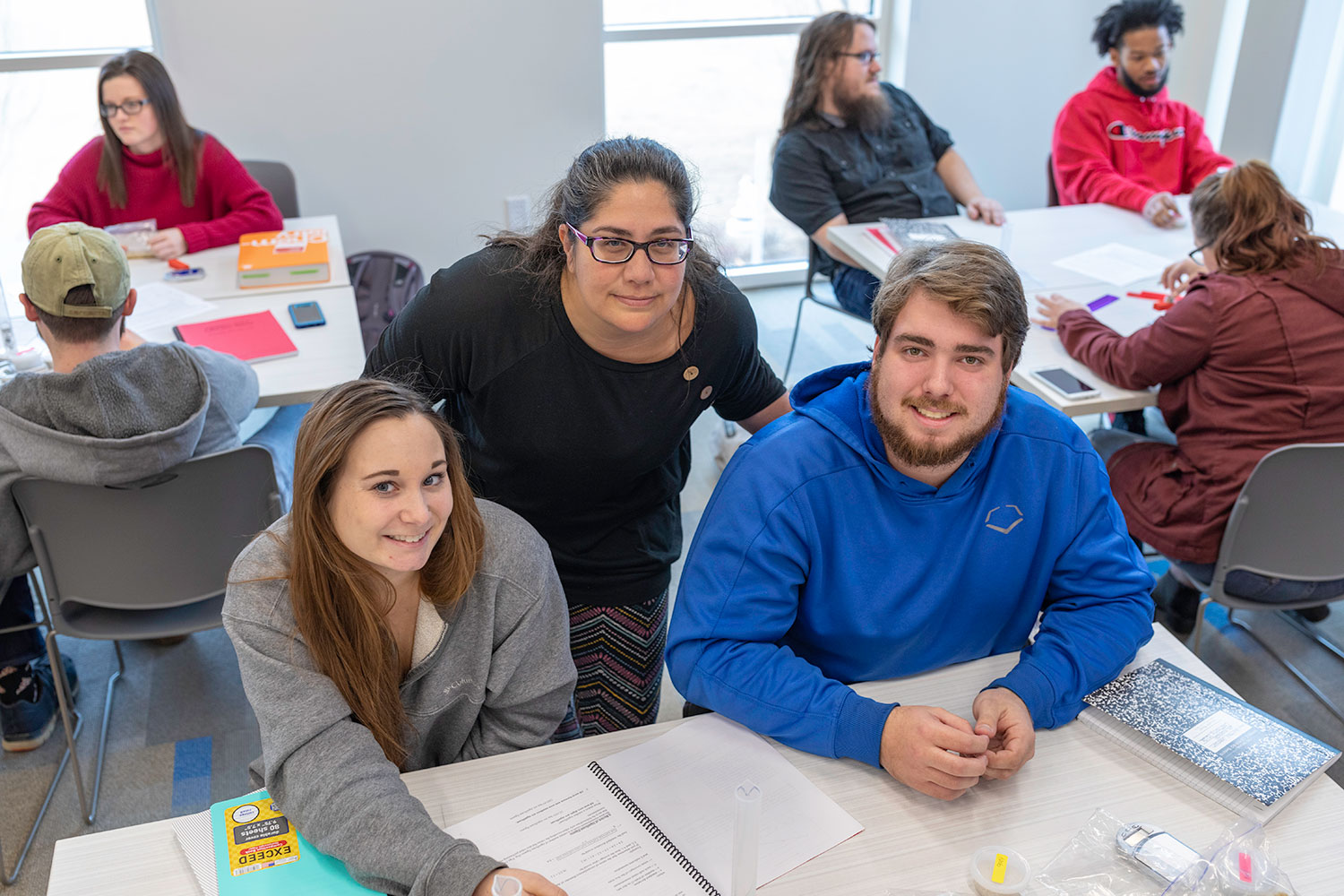 This prestigious Board of Regents' system-wide award is highly selective and recognizes a total of three individuals each year for "a strong commitment to teaching and student success."
The committee noted: "Professor Erin Shufro of Georgia Highlands College developed high quality, no-cost learning materials for her chemistry students at Georgia Highlands College and then found a way to share them with all science students at the college. In the classroom, she manifests a remarkable commitment to creating multiple learning opportunities in the classroom and in the larger community."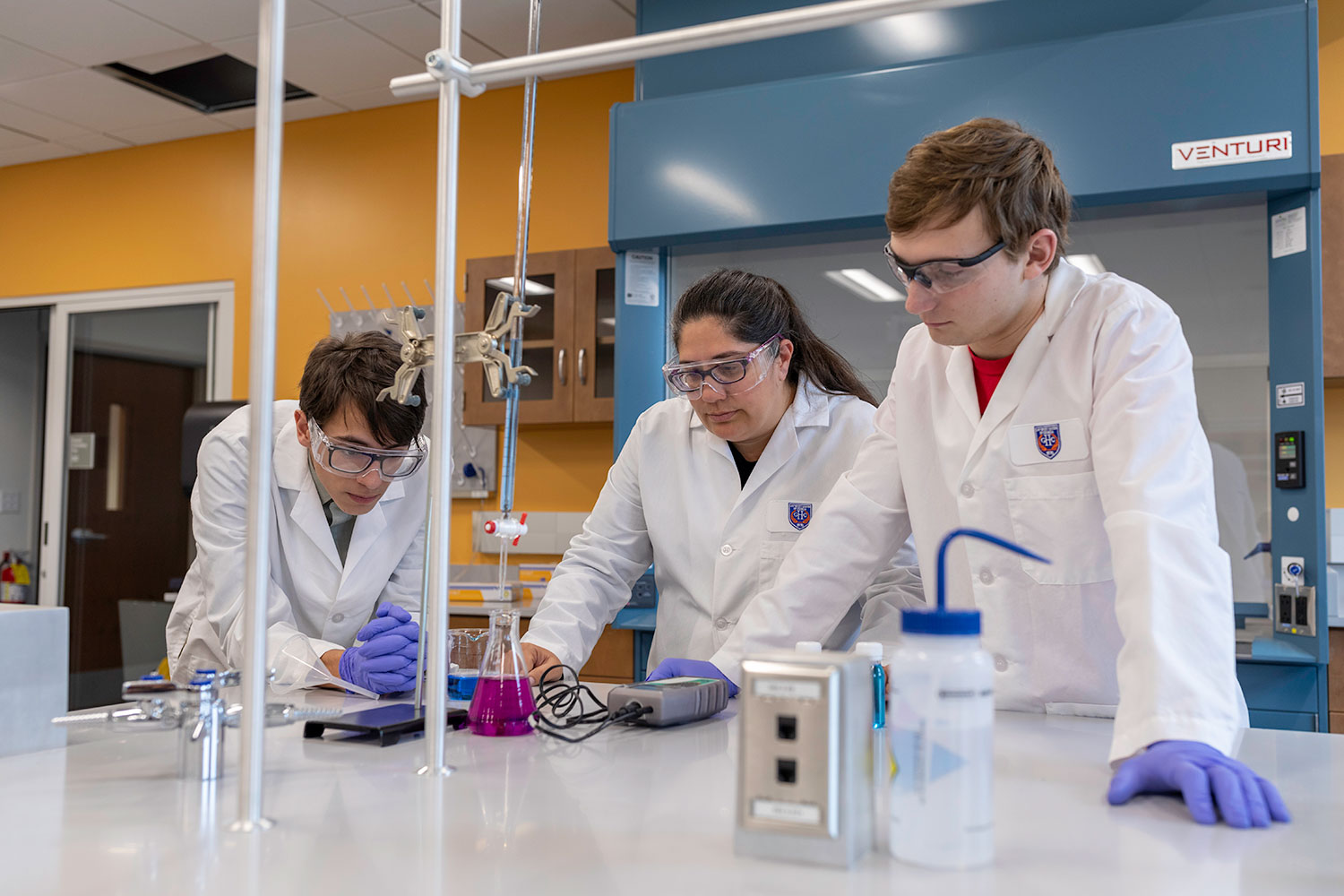 Shufro is no stranger to going above and beyond in helping students at GHC take on undergrad research opportunities with hands-on training in STEM fields.
Through a partnership with the Lake Allatoona Association, Shufro has helped students across multiple areas undertake undergraduate research projects with a broader scope not tied to a specific course.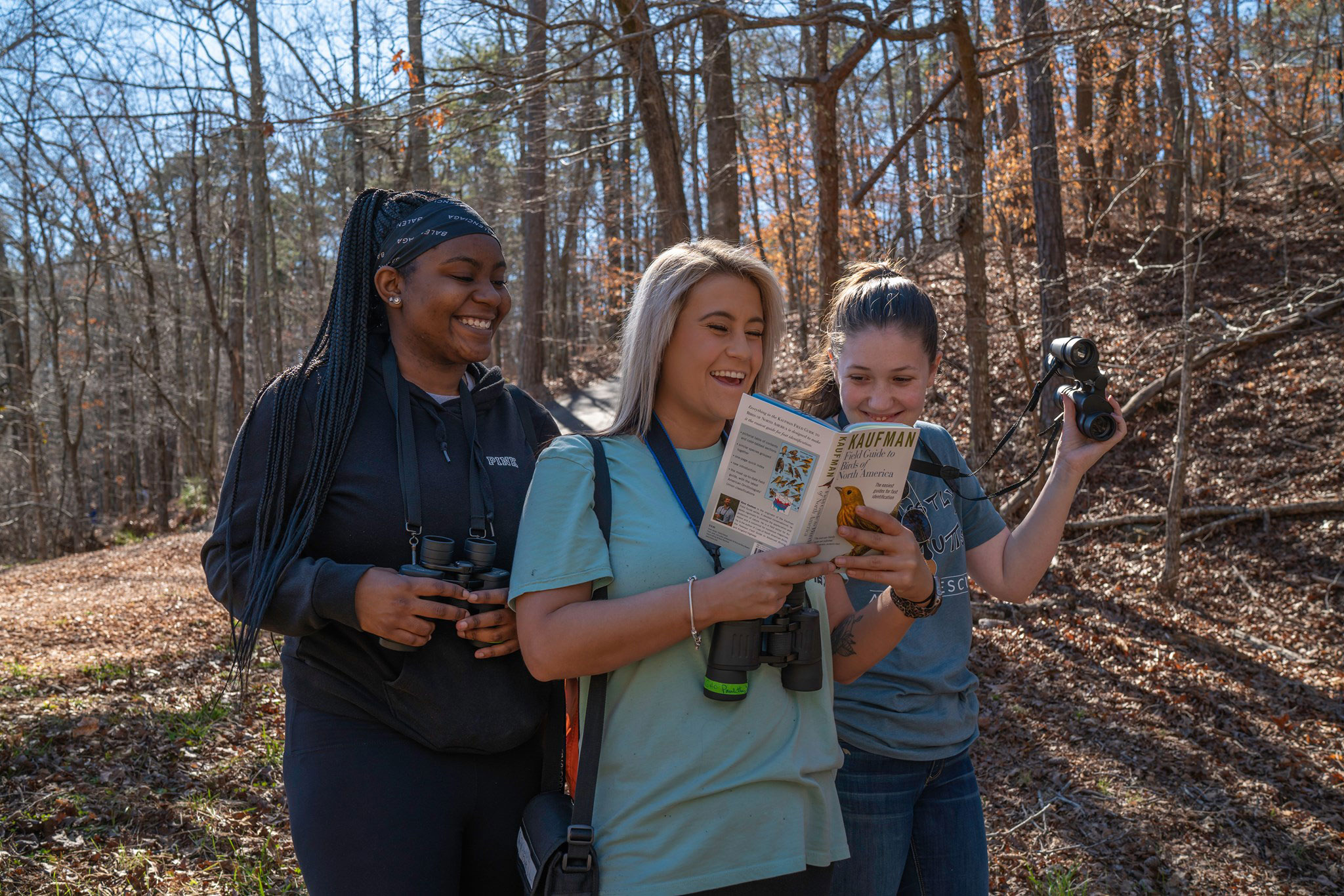 "We are accepting all students who want to participate in undergraduate research no matter what their background," Shufro said. "I want all our students to experience the fun of research and gain the skills that we can teach them."
One such student was Muhammad Hanzala, who Shufro mentored as a research advisor, as his undergraduate chemistry research on the chemicals used in fragrances went on to receive national attention and publication in the National Conference on Undergraduate Research (NCUR) Proceedings Journal.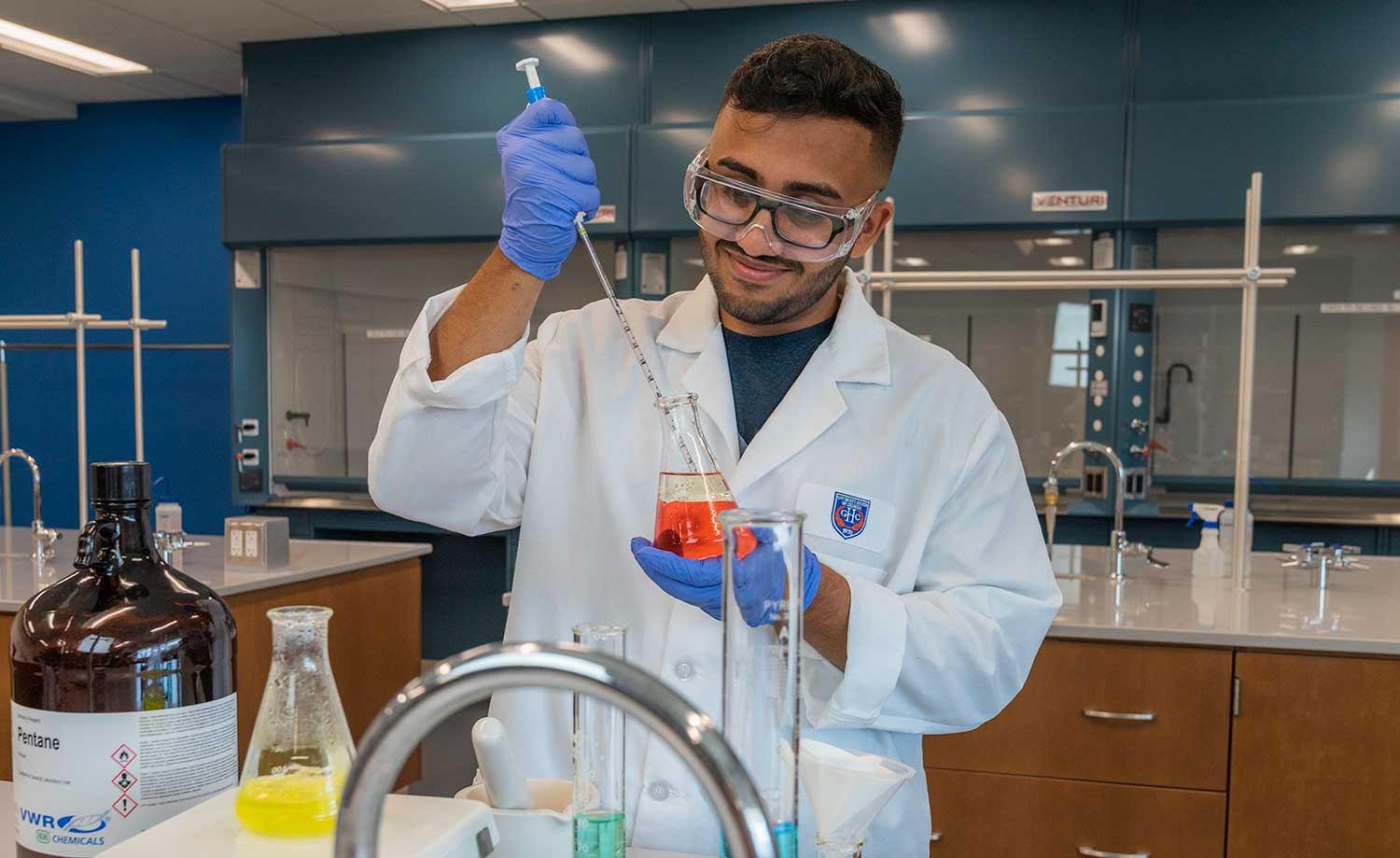 Hanzala's road from research to publication began during his Chemistry 1 class with Shufro.
"Professor Shufro and I were looking for research projects to do and I noticed at my work that the amount of pentane, an expensive chemical, being used in fragrances was excessive," Hanzala said.
Hanzala said after discovering the problem, he and Shufro brought the method to GHC labs, refined it and made it cost effective, successfully reducing the price of an extraction.
"One of the most important things that GHC has is very easy access to brilliant professors who are always ready to guide and connect with me," Hanzala said. "Throughout the research, the practice for presentation and the effort to submitting the research for publication, I always felt like I had the backing of all of GHC's faculty."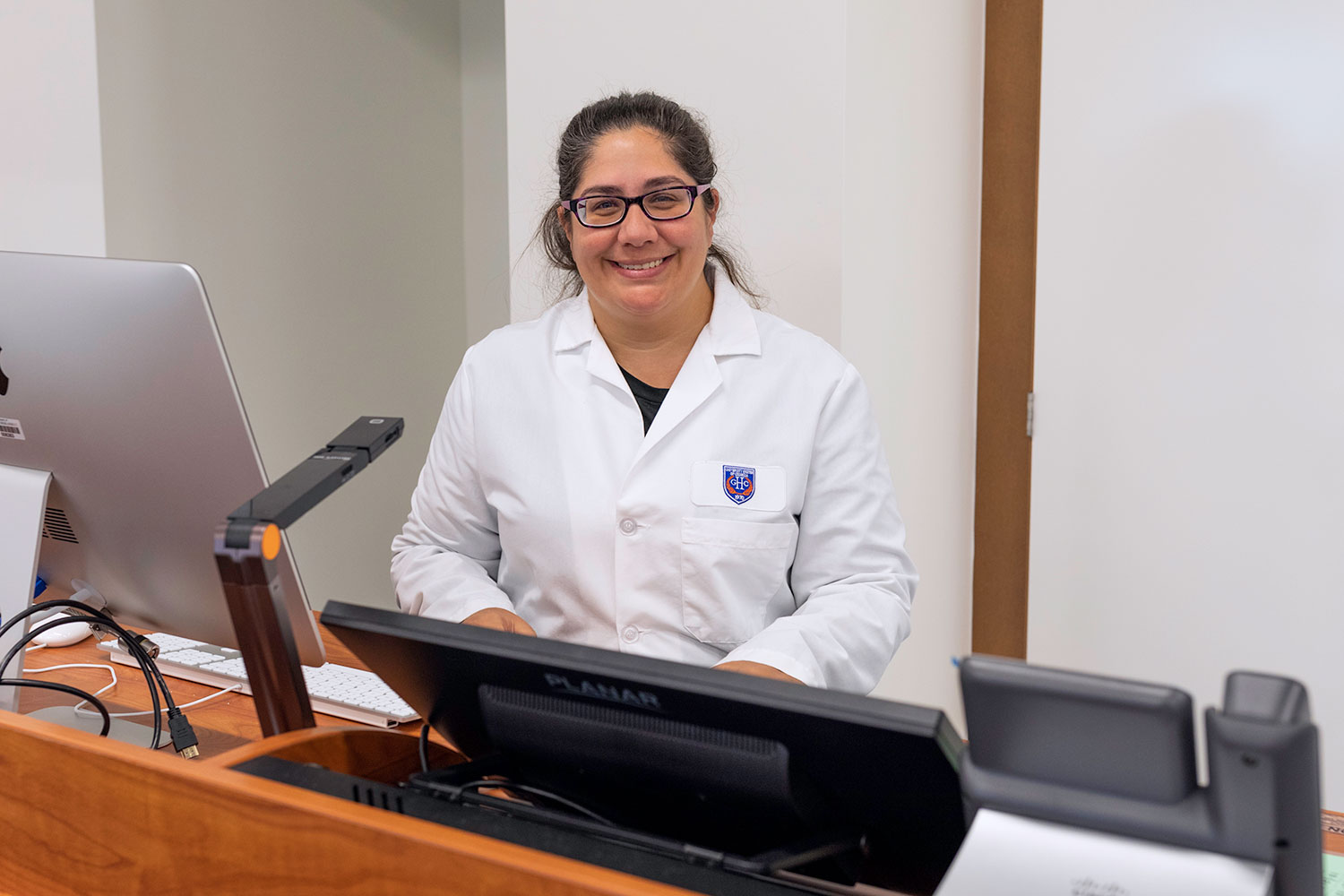 Shufro is set to receive the Felton Jenkins, Jr. Hall of Fame Faculty Award during the annual Regents' Scholarship Gala in 2022. In addition to the award and being recognized by the USG Chancellor and the regents, she will also receive a $5,000 award.