Kencho Tenzin, an Associate Professor of Religion and Philosophy at Georgia Highlands College (GHC), was recently recognized as a "Teacher of the Year" during the annual Cobb Chamber of Commerce Give our Schools a Hand (GOSH) program celebration breakfast. 
Tenzin began at GHC as a part-time instructor in the fall of 2007 and went on to full-time status in 2009. In fall 2017 he was promoted to Assistant Professor and then to Associate Professor in fall 2021. 
This award is one example of how GHC faculty live the role and work to reach students beyond simply providing instruction.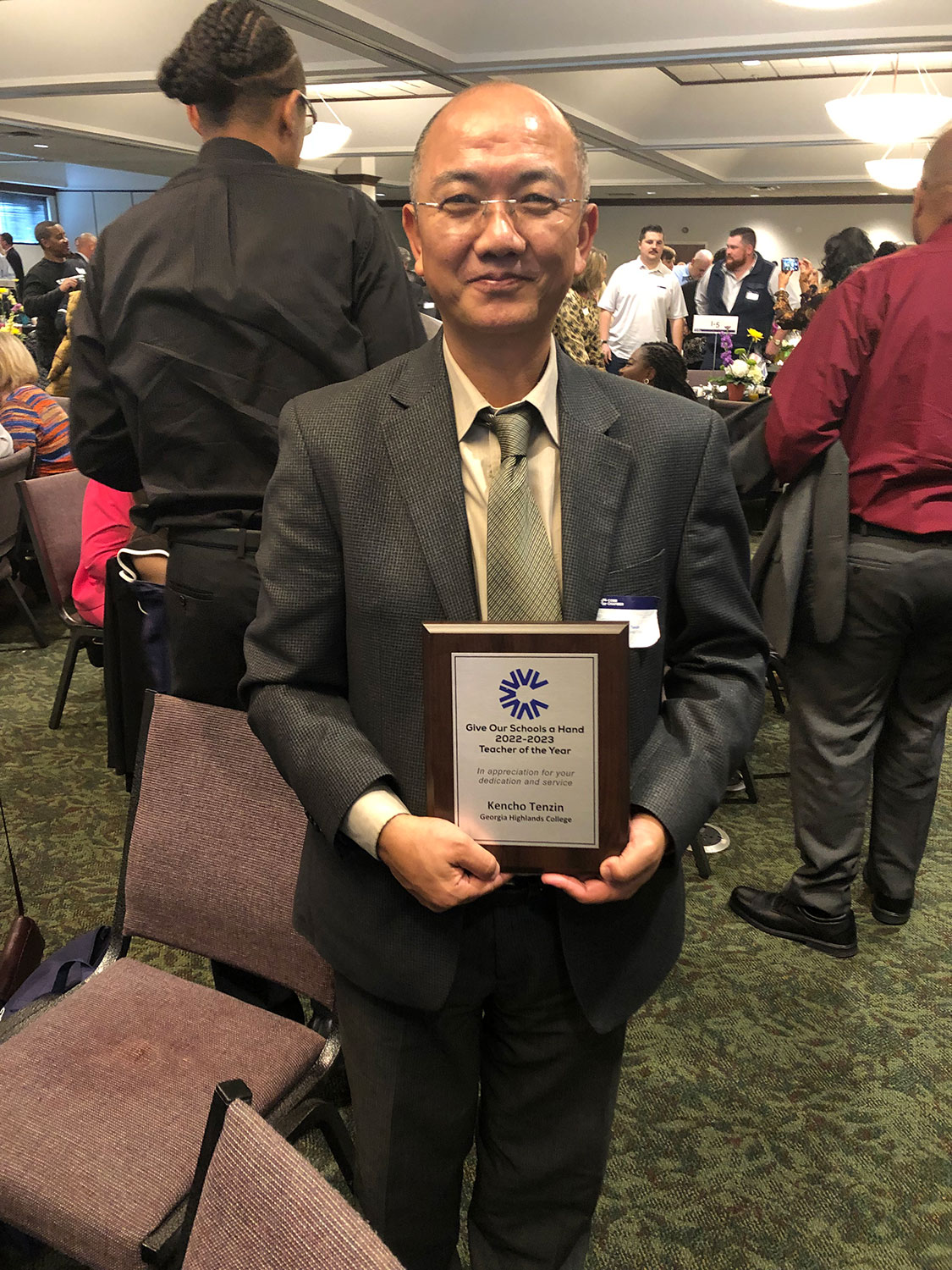 "I am thankful I chose to be a teacher, especially teaching philosophy and religion," Tenzin said. "Even inspiring one student to make a difference in their life makes all the effort worthwhile."    
He said one of the main reasons he became interested in philosophy is because of its emphasis on the understanding of reality as a guide to life. 
"Philosophy addresses some of the fundamental questions of life such as how we should live, what brings true happiness, and if people are innately good or not," Tenzin said. "Some of the answers to these questions if incorporated correctly could bring meaning and value to our life. As a result, I have always held the study of philosophy in high esteem as it is truly relevant and important to our everyday life." 
After studying philosophy for many years, Tenzin said he also became interested in the study of religion.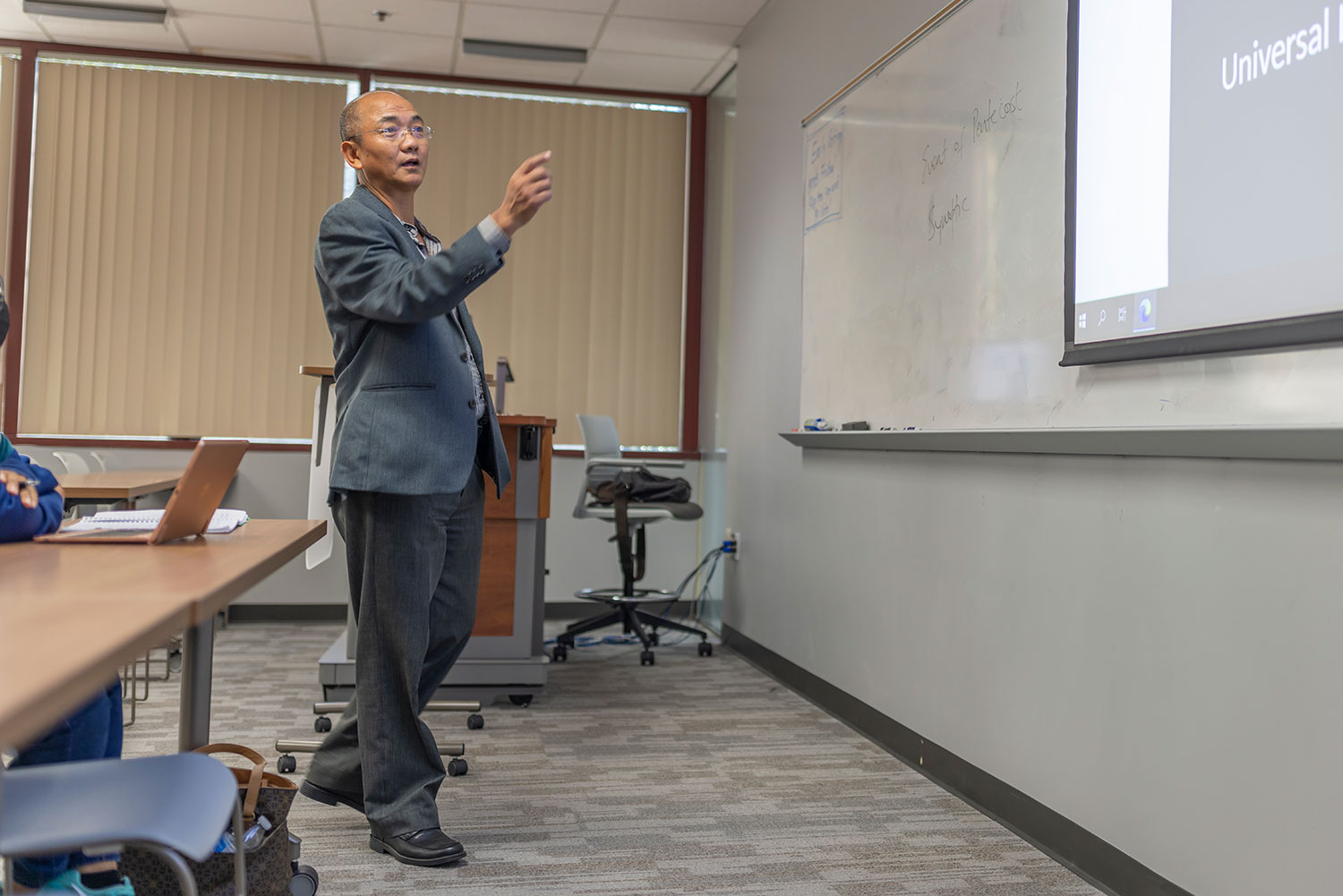 "Realizing the importance and the impact of the study of philosophy and religion on my own life, I was motivated to become a teacher and teach these subject matters to others," Tenzin said. "I want to help others to ask these fundamental philosophical questions and allow them to ponder their own answers to these questions and assist them to incorporate them into their personal lives." 
In his downtime, Tenzin enjoys cooking and discovering new recipes. He speaks English, Bhutanese, Tibetan, Nepali, Hindi and Spanish and earned Master of Arts in Buddhist Studies while in India, as well as a Master of Arts in Religion and Philosophy from Georgia State University.