Betty Coffman was one of the very first nursing graduates from 1973. Last week, she stood to tell her story during a nursing reception at Heritage Hall. When Betty started at Georgia Highlands College (then Floyd Junior College), her youngest child was six months old. She had five kids total. When it was time to order uniforms, she decided not to order, telling the faculty and staff at the time that she wouldn't be able to complete the program in two years.
The nursing department told her to order the uniform. She was going to complete in time. And she stated that through the care, support and attention she received from the college, she was able to finish on time.
Betty was joined by her daughter Dr. Julie Barnes who also graduated from the nursing program at GHC.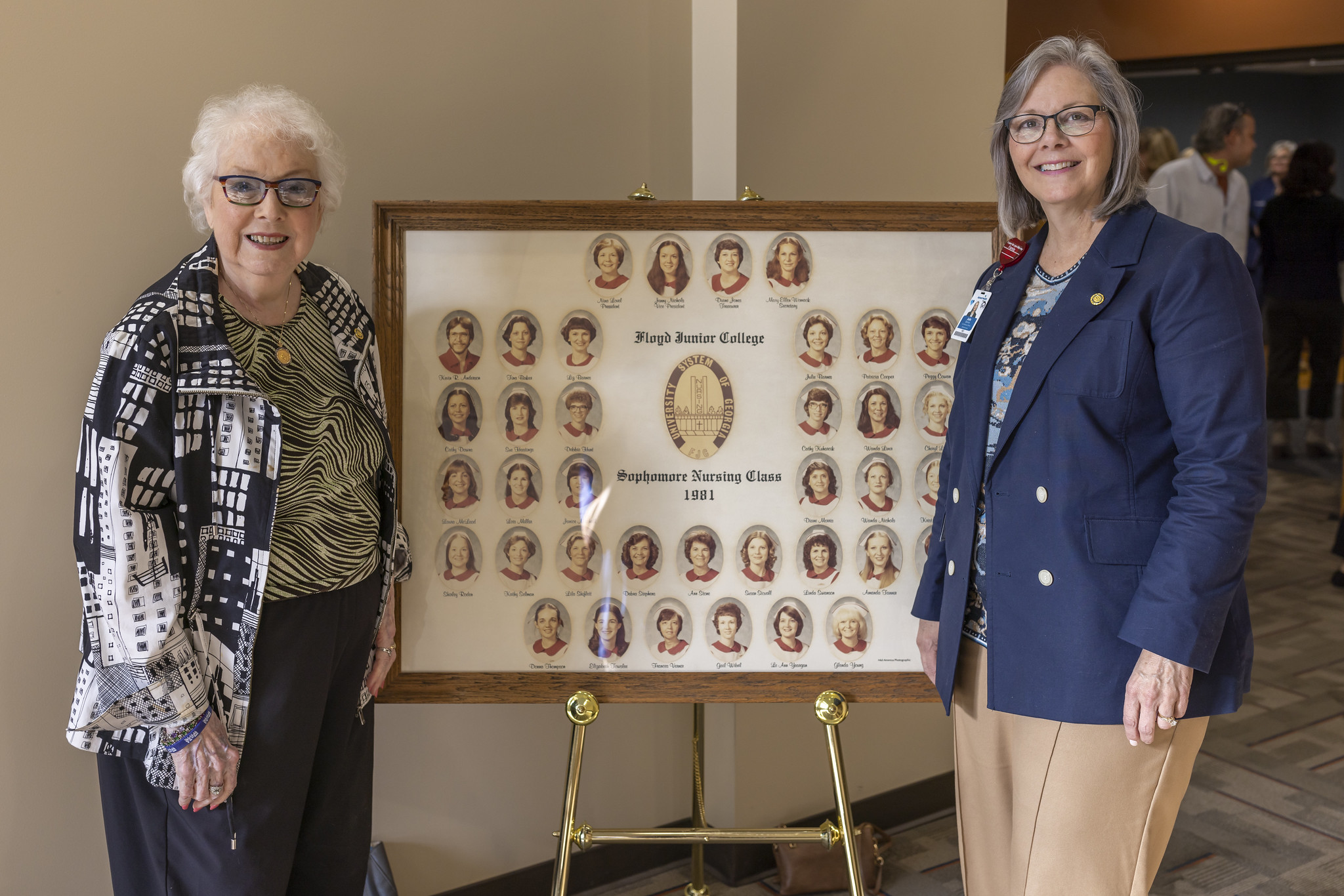 Many stories like this one were shared during a reception honoring nurse alumni. The event also highlighted 50 years of nursing at the college.
Former Director of Nursing Rebecca Maddox told the history of the program while GHC President Mike Hobbs was given an honorary nursing pin by the current Director of Nursing Paula Stover.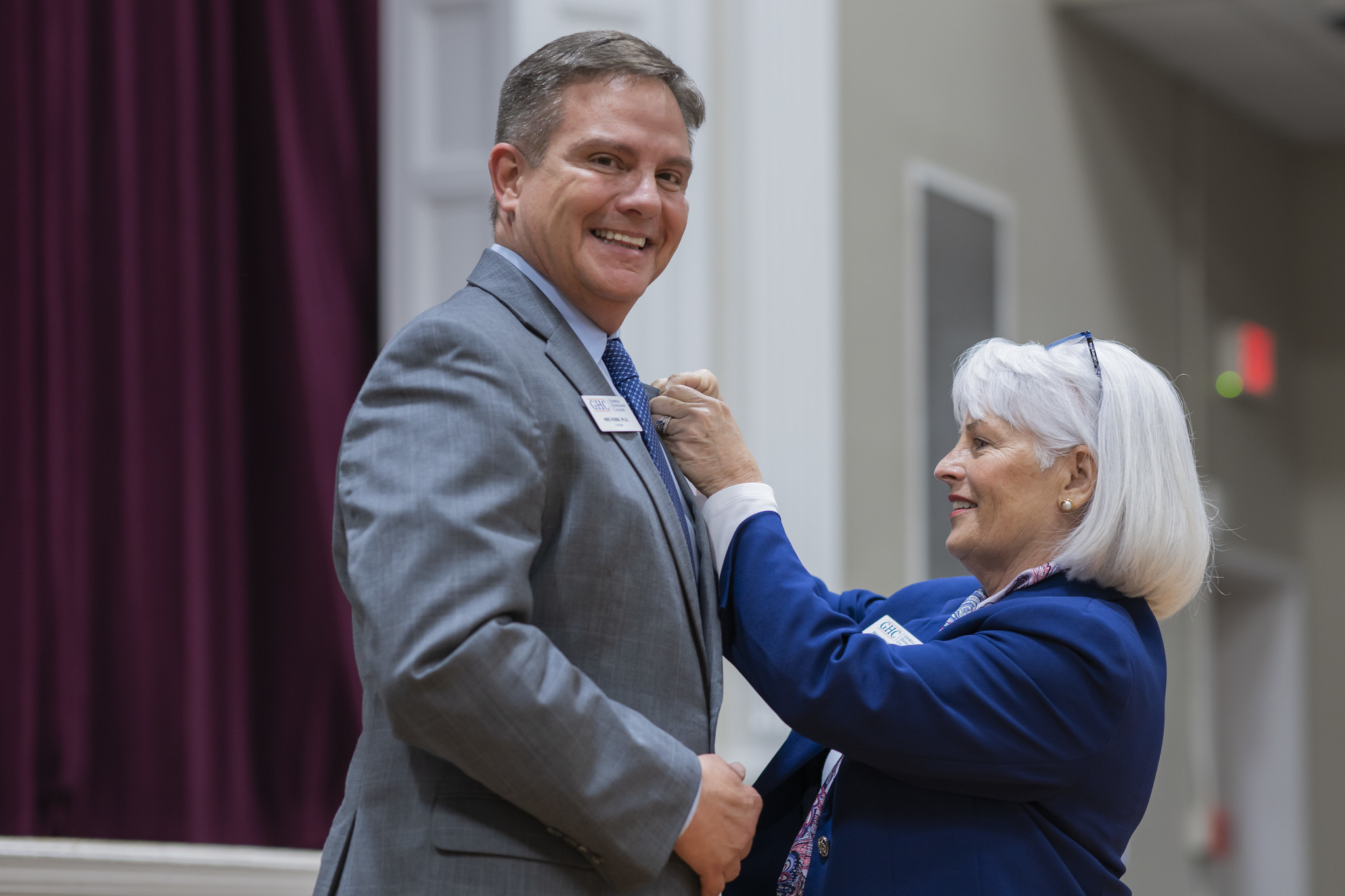 Organized by the School of Health Sciences at GHC, the reception was open to nursing alumni, current and retired faculty and staff, as well as community partners and friends in the local nursing community.
Community partners and healthcare providers from the region, including Atrium Health Floyd,  AdventHealth Redmond, Piedmont Cartersville, and Medical College of Georgia, were all in attendance.
A Rome City and Floyd County proclamation was delivered by City Commissioner Randy Quick, who also serves as President of the GHC Foundation. Additional members of the GHC Foundation were in attendance, including Trustee and nurse Sally Platt who spoke alongside Dean of Health Sciences Lisa Jellum.
The nursing program at Georgia Highlands College began in 1971 (then Floyd Junior College) under Belen Nora's leadership in Rome. In 1973, the first class graduated, and over the years, large percentages of graduates passed their licensure exam on the first attempt, establishing a legacy of success.
Since 2015, students have also had access to a low-cost, high-quality Bachelor of Science in Nursing completion program at GHC.
In May 2022, GHC celebrated the 50th graduating class of nurses.
Click here for more photos:
https://www.flickr.com/photos/georgiahighlands/albums/72177720303567883/with/52488813401/