For Georgia Highlands College (GHC) student William Hodges, going on the annual Wyoming Summer Geology Field Course was a "no brainer." Little did he know the trip would change his whole outlook on college and his future career. 
"I thought it would be a fun way to knock out my two science credits which would be required for any degree I might pursue," Hodges said.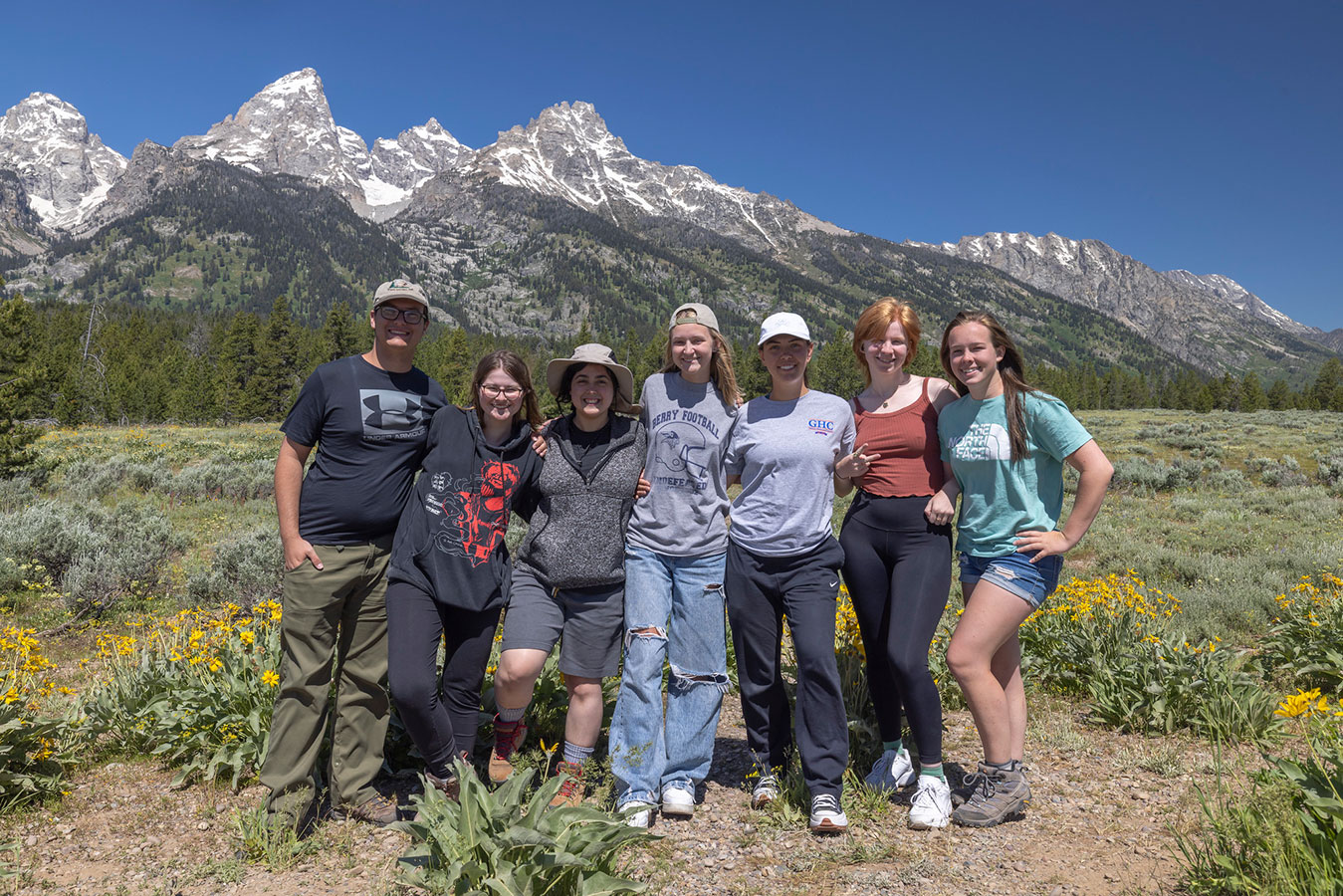 When he started the course as a general studies major, Hodges said his goal was simply to complete required science credits. However, being in Wyoming helped him realize his passion for nature and the outdoors.  
 "Now I want to pursue a career in which I can help preserve our wildlife for future generations," Hodges said. "Since the trip, I have decided to change my major to the new Bachelor of Science in Environmental and Natural Resources pathway." 
GHC is launching a new bachelor's degree slated to start spring 2023. The Bachelor of Science in Environmental and Natural Resources aims to produce graduates who are able to collect, analyze, correlate, and evaluate scientific data pertaining to environmental and natural resources. 

Careers in Environmental and Natural Resources include Wildlife Biologist, Environmental Scientist, Conservation Biologist, Natural Resource Manager, Field/Lab Technicians, Forester, Ecologist, Veterinarian, Educator and more. 

Anyone interested in learning more about the new bachelor's in Environmental and Natural Resources may complete an interest form at EVNR.highlands.edu 

 The Wyoming Summer Geology Field Course is expanding to include options for ecology for those pursuing this new bachelor's degree starting next summer. 
 As a fan of the outdoors and travel, Hodges hopes to one day see all 50 states and as many national parks as he can. The trip to Wyoming helped him to move forward with that goal, which included visits to sites and locations such as Yellowstone National Park. 
 "We literally spent four days on top of a supervolcano while we hiked through snow, saw wolves hunt bison, witnessed boiling hot water explode from the Earth, and a lot more that I still cannot believe," Hodges said. "It was cool to see how everything in the environment was connected: the hot springs and the microorganisms, the rivers and the fish, the composition of the rocks and the plants that grow from them. Every aspect of the ecosystem worked together to live in harmony."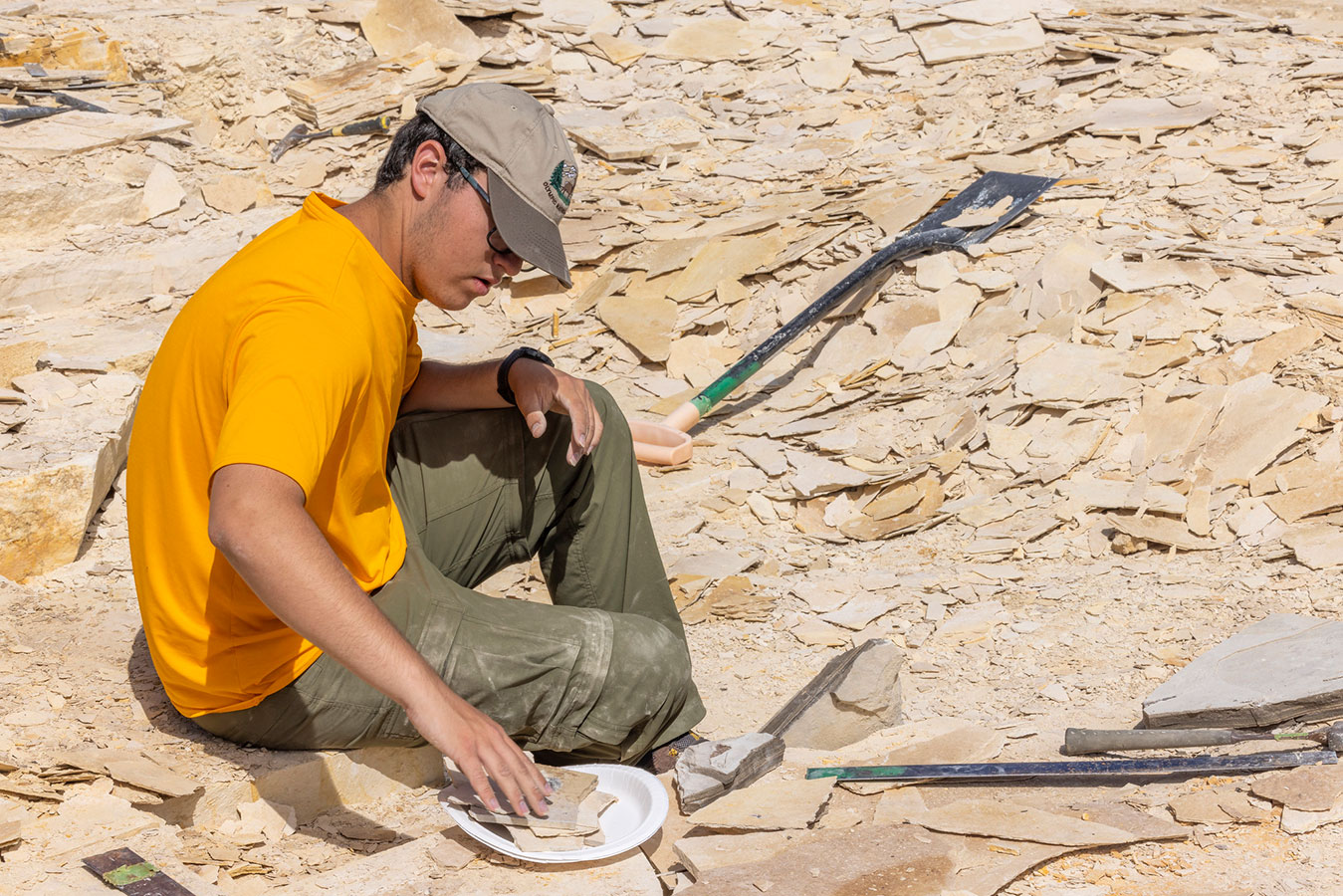 Hodges said he didn't know any of his classmates when beginning the class, but through team building exercises and spending two full weeks together he said they all quickly became good friends.  
 "When I began the trip, I was worried I might get homesick after two weeks. Instead, the opposite has happened – I wish I was back in Wyoming," Hodges said. "I wish I could go back to being able to walk outside and see the Tetons reflecting off Jackson Lake. I wish I could once again look up at the night sky and actually see the Milky Way. I wish I could go back to white water rafting the Snake River where the only thing that mattered was making sure we all stayed in the raft. Every time I travel somewhere new, I feel like I leave a piece of myself behind. I especially feel that way about Wyoming!" 
 He said he recommends all students take advantage of the Wyoming Summer Geology Field Course. 
 "You will not regret it. Regardless of your major, you will need to complete your science classes, so why not also travel and see some of the most beautiful land in the U.S. at a relatively economical price?" Hodges said.