Georgia Highlands College (GHC) is helping more students gain access to the newest bachelor's degree in building information modeling management (BIMM) through a partnership with Chattanooga State Community College (ChSCC) in Chattanooga, Tennessee.
The agreement allows Chattanooga State Community College students pursuing an Associate of Applied Science in Engineering Technology with a concentration in Construction Engineering Technology to transfer into the Bachelor of Science in Building Information Modeling Management (BIMM) at GHC.
"Our ability to complete this program 100% online will allow students from Chattanooga State to complete the degree without having to relocate," GHC Interim Dean for the School of STEM (Science, Technology, Engineering and Math) Jason Christian said. "Furthermore, through the American Common Market, residents of Tennessee will also be able to receive in-state tuition within the BIMM program."
Earlier this year, GHC officially joined the Academic Common Market (ACM). Now, students in a consortium of nearly 15 states can pursue the new BIMM degree online and pay one of the lowest tuition rates in the country by attending GHC.
The ACM is administered by the Southern Regional Education Board (SREB) and connects programs and in-state tuition costs to students across Alabama, Arkansas, Delaware, Georgia, Kentucky, Louisiana, Maryland, Mississippi, Oklahoma, South Carolina, Tennessee, Virginia, West Virginia, Florida and Texas. (Florida and Texas participate only at the graduate level.)
Students outside of Georgia looking to take advantage of this opportunity may apply directly to GHC at highlands.edu as a regular student, then once accepted, they will send another application to the ACM which includes verifying home state residency in one of the states listed.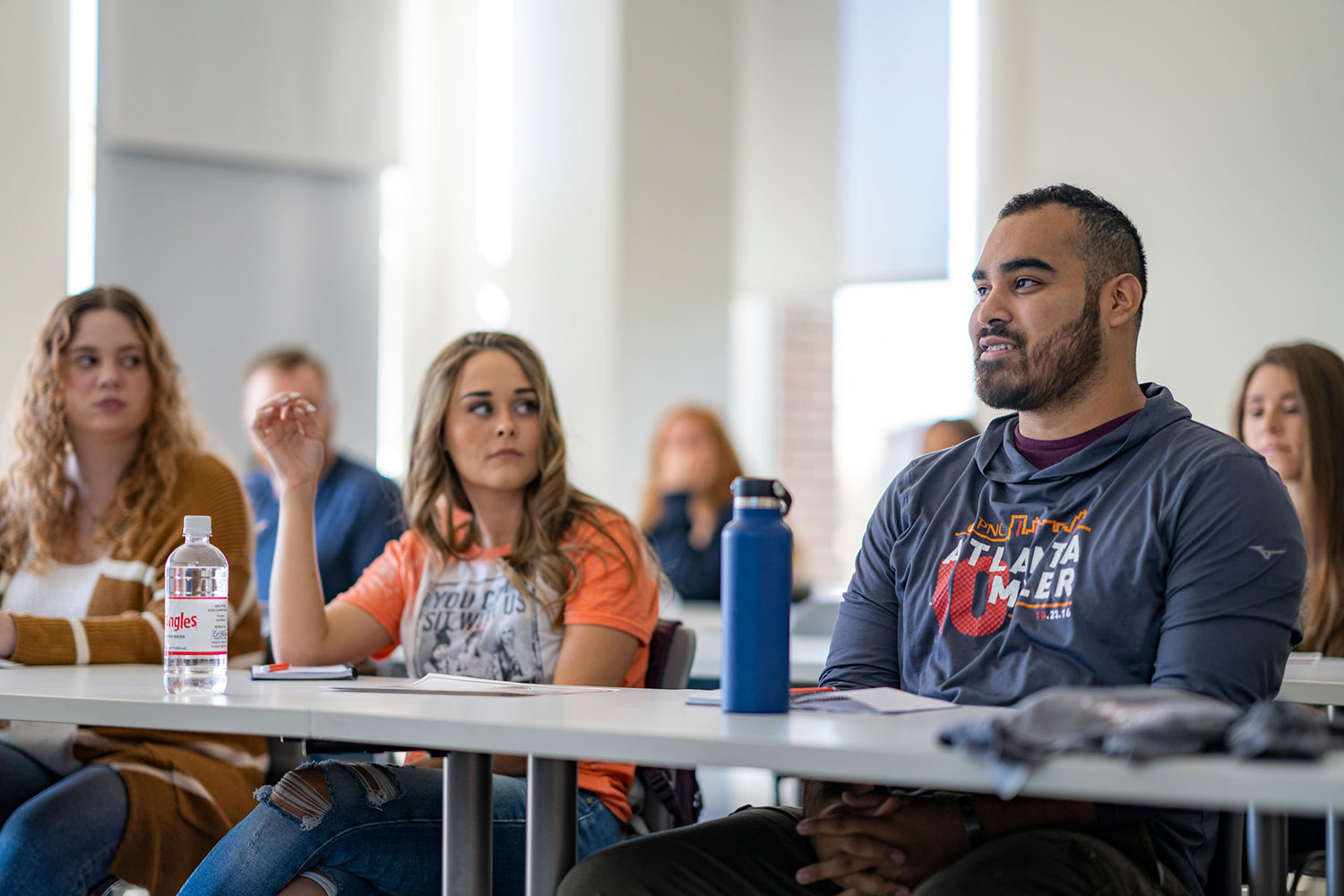 The BIMM program at GHC will prepare students for a number of careers in the engineering and construction industry, learning the skills to become BIM Managers, Detailers, Designers, BIM Engineers and many more related opportunities. In addition, the degree will help the engineering and construction industry overcome labor shortages.
"Articulations with any school, in state or out of state, shows that our program is relevant in today's market and valued as a degree option," Christian said.
Chattanooga State Community College Faculty Lead Crystal Gordon says the agreement will provide students a clear transfer pathway into a cutting-edge program.
"Since Chattanooga State students will not be required to relocate, graduates will be uniquely qualified to fill positions in local Chattanooga companies who are increasingly using Building Information Modeling technology in their business models," Gordon said. "Providing the opportunity for Chattanooga State transfer students to pay in-state tuition at GHC will make this degree much more affordable, reducing the amount of potential debt students may otherwise incur."
The SACSCOC approved bachelor's degree was designed in collaboration with engineering and construction industry leaders.
GHC currently has several upcoming virtual information sessions available to those interested in building information modeling management.

The virtual information sessions are set for April 11, April 21, and May 10. Each session will take place at 5PM via Zoom by clicking the corresponding link below:
GHC's new bachelor's degree has been featured by Construction Dive, a leading industry publication, and the ConTech Crew podcast for its fresh approach to rising careers.
Visit the "Bachelor of Science in Building Information Modeling Management" page at highlands.edu for more information about the degree, or fill out this interest form to talk with someone today.