Alejandro Alcaraz recently stepped back into his old primary school at Nebo Elementary to visit classrooms and provide presentations on oral health. This is just one of many ways students in the Georgia Highlands College dental hygiene program put community engagement at the center of their studies.
As part of their "Community Dental Health" course, senior-year dental hygiene students developed a lesson plan and identified schools which they would like to visit to provide oral health education during February, which is the American Dental Association's (ADA) National Children's Dental Health Month.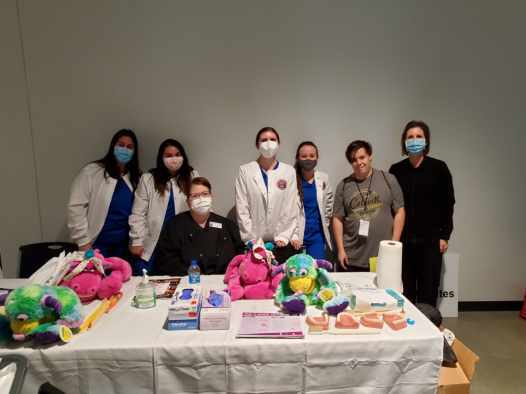 "Through this opportunity, we were able to serve students who may not otherwise have access to dental care and dental information," Alcaraz said. "It is always rewarding to see how we can positively impact those around us and to educate growing students and impact their view on the dental hygiene profession."
Another group of students also visited second-grade classrooms at Cartersville Primary School (CPS). Some students discussed proper brushing and flossing, while others addressed the importance of proper nutrition and the benefits of fluoride to protect against dental decay.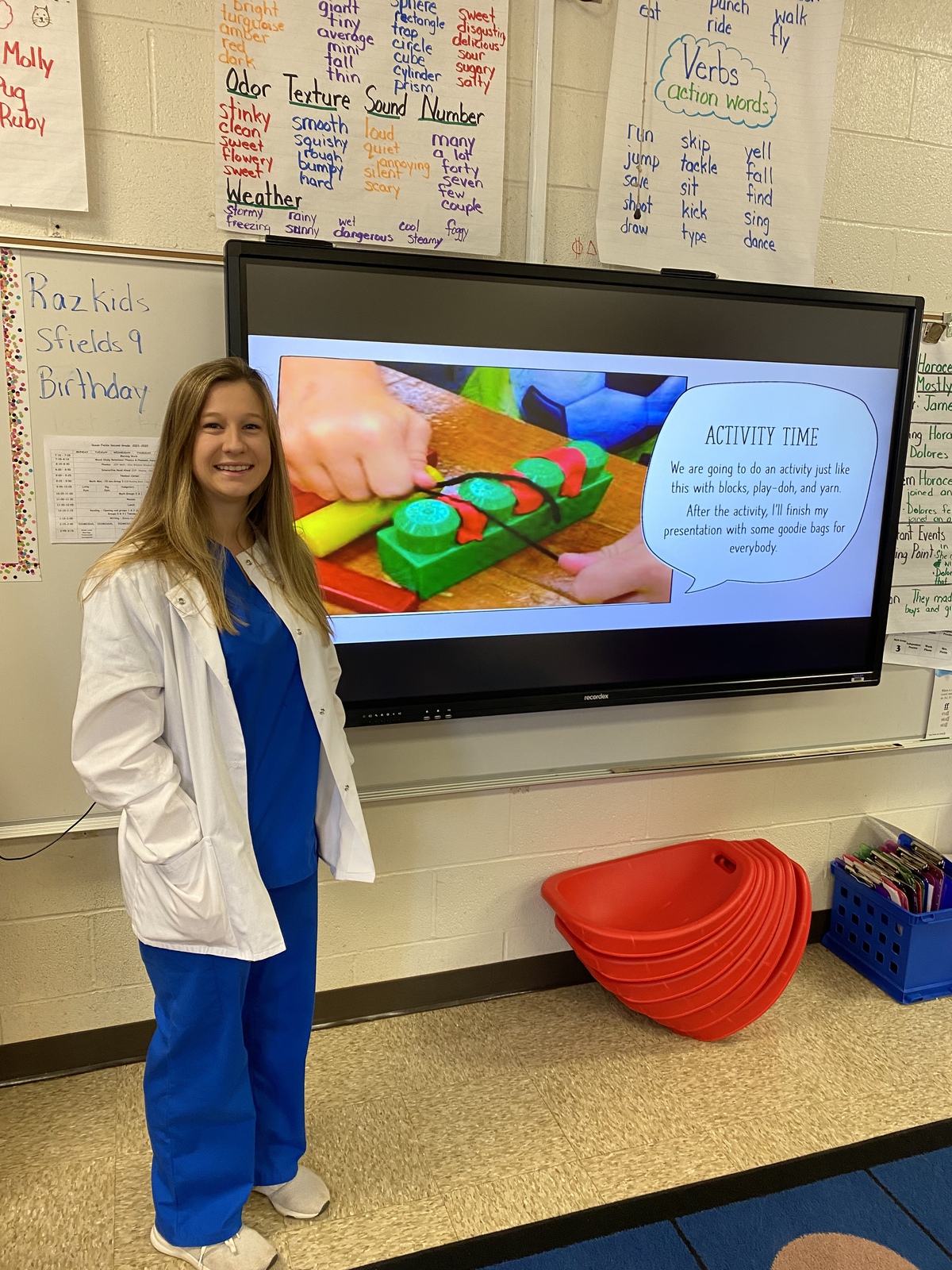 "It was a great experience to see the students engage in learning and to be so active in discussing their dental knowledge," dental hygiene student Claudia Ventura said.
The GHC dental hygiene program regularly participates in service-learning projects and seeks to bring oral health education to surrounding communities, said Director of Dental Hygiene Regina Gupta. She added annual participation in National Children's Dental Health Month is extremely important because dental decay is a chronic disease affecting so many children.
"Education is one way to improve the oral health of children in our communities, especially if we are seeing children who might not have access to dental health care," Gupta said.
According to the CDC, "Cavities (also known as caries or tooth decay) are one of the most common chronic diseases of childhood in the United States. Untreated cavities can cause pain and infections that may lead to problems with eating, speaking, playing, and learning. Children who have poor oral health often miss more school and receive lower grades than children who don't."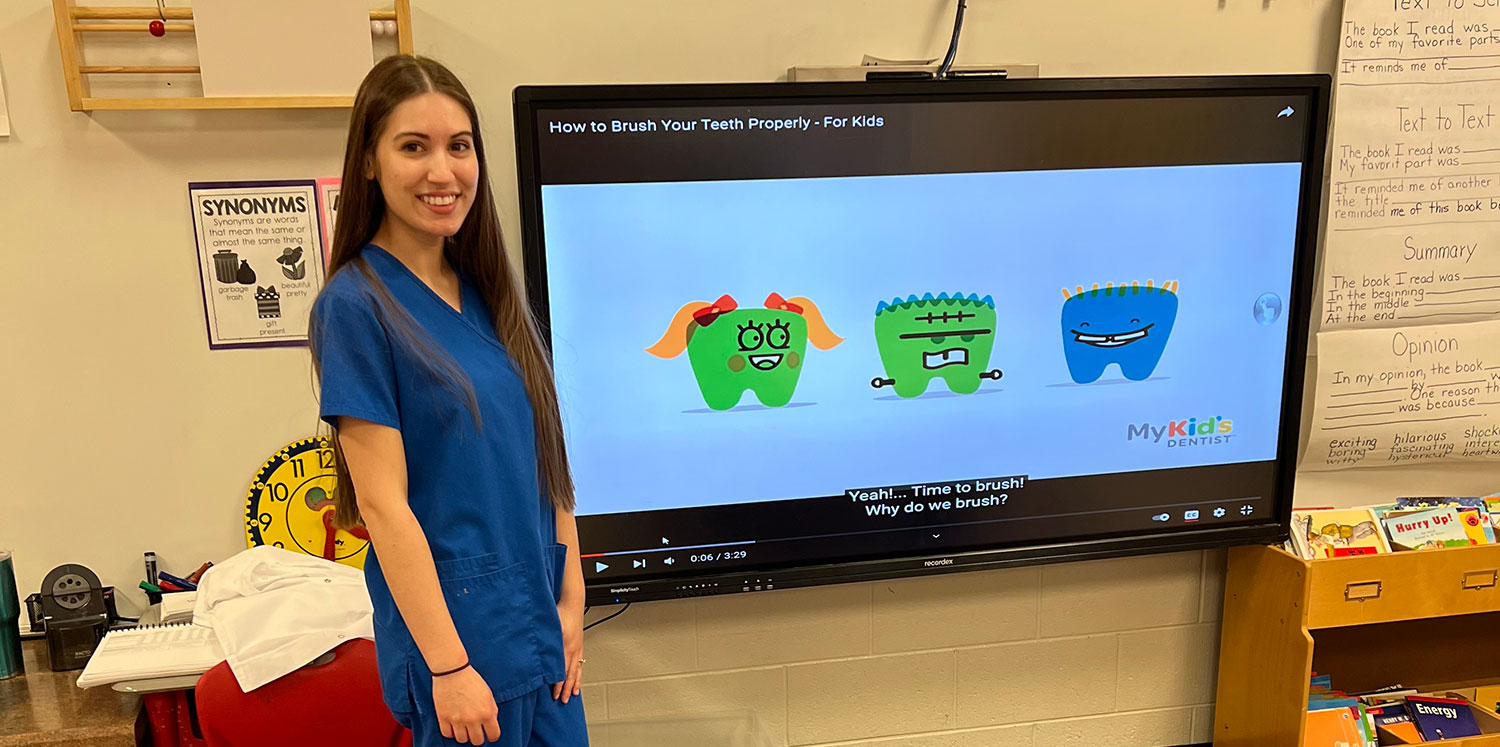 Additionally, in January, GHC dental hygiene students and two faculty members participated in Special Smiles at the Georgia Winter Special Olympics 2022 State Indoor Games held in Emerson at the LakePoint Sports Complex. The Special Smiles discipline of Healthy Athletes provides comprehensive oral health care information, including offering free dental screenings and instructions on correct brushing and flossing techniques to participating Special Olympics athletes.
GHC dental hygiene students provided oral health education and delivered toothbrushes and toothpaste to athletes after they visited with a dentist for an oral health screening.
"This was our first opportunity to work with the Special Olympics, and we look forward to many more opportunities to work with them in the future," Gupta said.