Georgia Highlands College alumnus Victor Williams of Detroit's WDIV news station has gone viral after completing a news segment while skateboarding at the same time.
During the live segment, he was discussing a new skatepark that's going to open up in town and had a little fun with it. In the clip, Williams skates with ease while still talking to his colleagues back in the studio, Karen Drew and Jason Colthorp.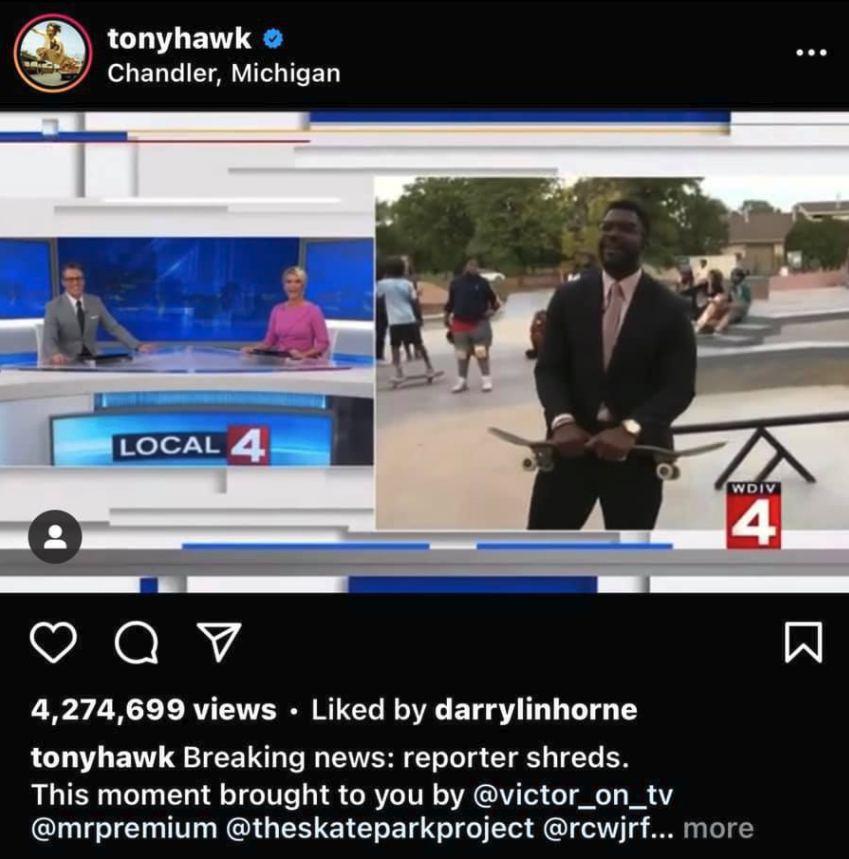 "As far as Chandler Skatepark, they'll be done in about 10 days or so," Williams said as he skated up and down each ramp.
"Victor, you are so cool! Look at him go!" Drew cheered.
"That's live folks! Really good stuff," Colthorp added before he asked how many years Williams has been skating.
"A long time," Williams said as Drew mentioned that she was "so impressed."
After the segment, Williams posted the video on his Twitter page, and, as of Thursday evening, it's garnered over 2 million views, 14,000 retweets and 100,000 likes.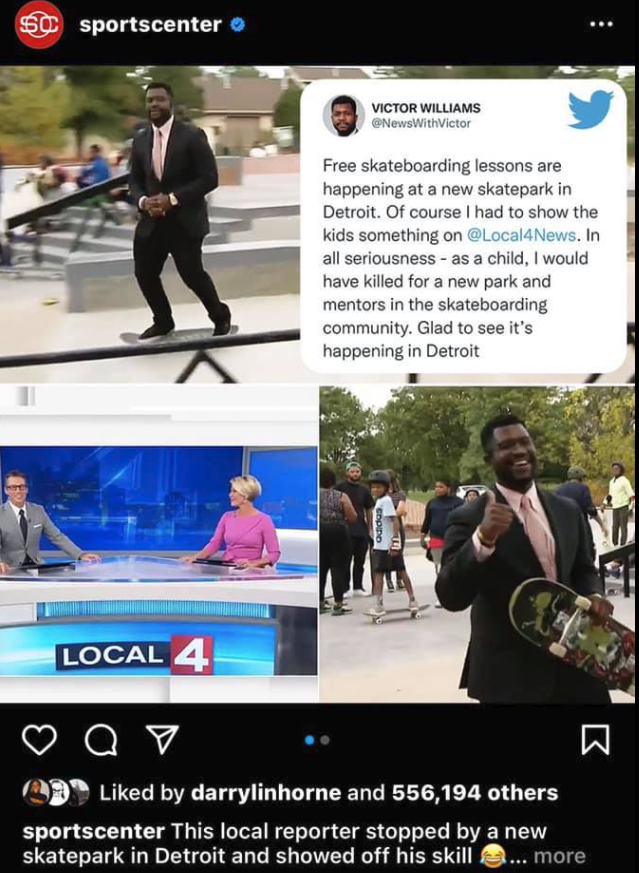 Williams has been at WDIV since October 2019. The journalist previously worked at news stations WOIO, WLOX-TV, WBBJ-TV, and WSB-TV. Williams is a graduate of Georgia State University and Georgia Highlands College.