Students in Georgia Highlands College's film program are putting what they've learned in the classroom to practice on a production set through a partnership with Local Cinema Studios.
Local Cinema Studios develops independent movie productions with special emphasis on collaboration between film students and professional filmmakers.
"We work with universities and the cities they inhabit to enhance education, forward careers, provide opportunity and encourage creativity," the studio touts in its mission statement. "We bring productions to life that are not possible within other filmmaking models. Our projects empower new voices while also building up the communities they represent."
GHC's film students have been busy working on the production for an upcoming narrative film called "Holy Irresistible," an original story by screenwriter Andrew Shearer.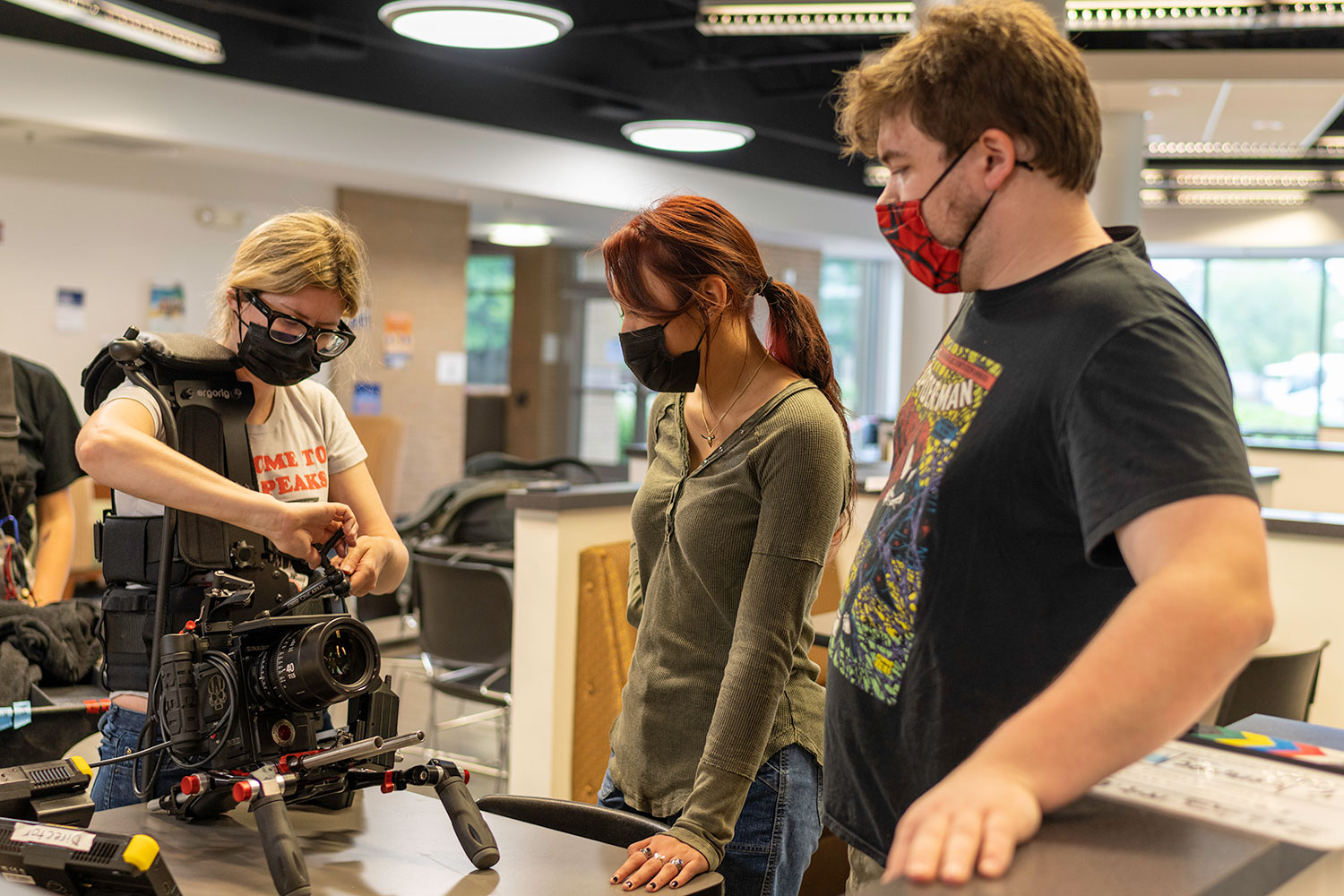 The studio and film crew utilized parts of GHC's Floyd campus for scenes and film production. Classrooms were converted into set design rooms, costume closets and prop departments. Locations like Paris Lake and the Lakeview building were utilized and transformed for the backdrop of key scenes.
"Having an independent film shoot on GHC's campus offering internships to film students creates an amazing opportunity for students to get hands-on experience on a working film set and learning to creatively problem-solve in real-time under the tutelage of film industry professionals," Chair of Film Studies Seth Ingram said.
Four GHC students were selected for the highly competitive internships, with two students being placed in the Art Department and two in the Grip and Electric department. Overall, the internships were comprised of students from 10 colleges and universities from around the country.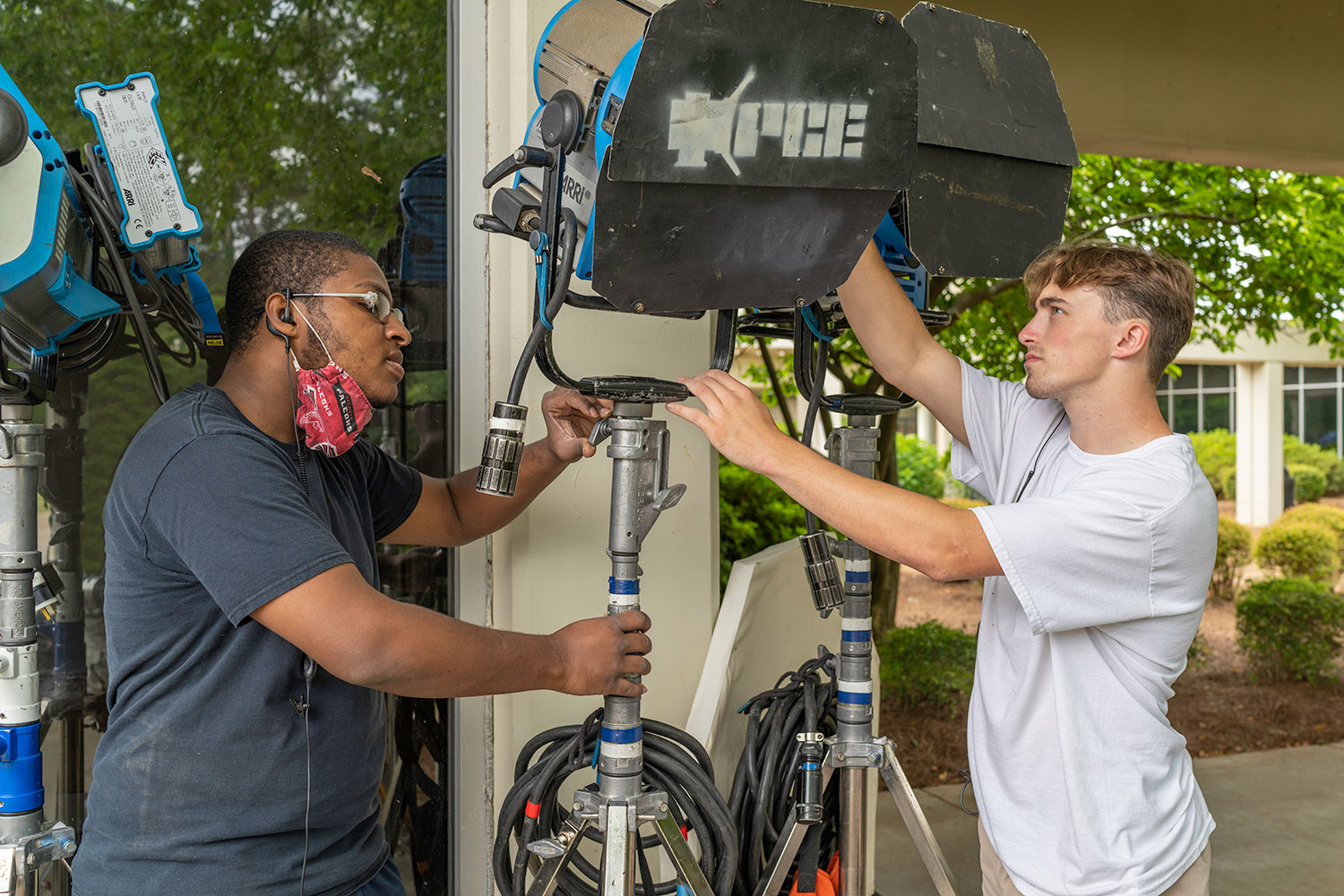 "Typically, the internships are reserved for more experienced students at the junior and senior level, or even graduate levels, so for GHC to have four students earn an internship is really exciting for our film program," Ingram said.
And in the middle of building sets, recording scenes, staging, lightning, and everything in between, GHC's film students have been hard at work in the mix.
"At Local Cinema Studios, our mission is to provide a path from academia to industry," the studio's mission statement says.
Visit film.highlands.edu to learn more about the film program at GHC.
Visit localcinemastudios.com to learn more about Local Cinema Studios.
Future film writer gets on-set experience at GHC
As a student in Georgia Highlands College's (GHC) Film Studies pathway, Ivy Hong Le is interested in the pre-production aspect of filmmaking – especially scriptwriting.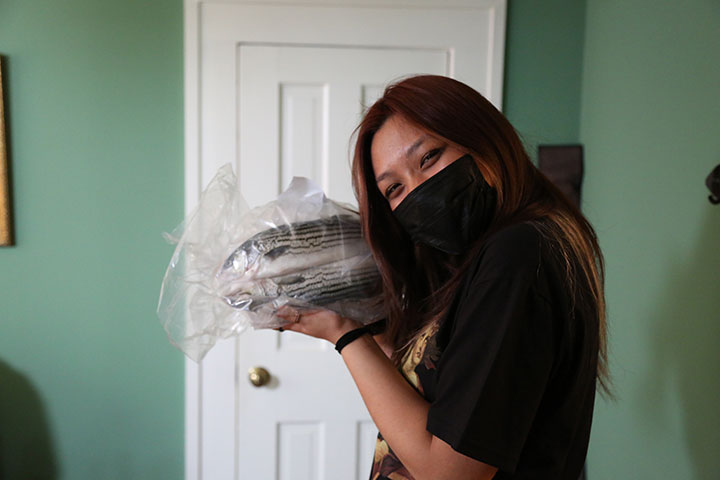 On a Local Cinema Studios production at GHC, she had the opportunity to gain an inside look at how a script comes to life and the importance of creativity on set as an intern on the set of the film "Holy Irresistible," which includes scenes shot at the Floyd campus.
"Basically, what we do in the art department is decorating for the scene and putting out props or making them for the scene," Hong Le said. "We have spent the past week setting up a house."
While the art department can often repurpose existing items and create others, Hong Le learned that sometimes there is no substitute for the real thing. For example, one day she had had to drive to Kennesaw in order to purchase two fish to be used in one of the scenes.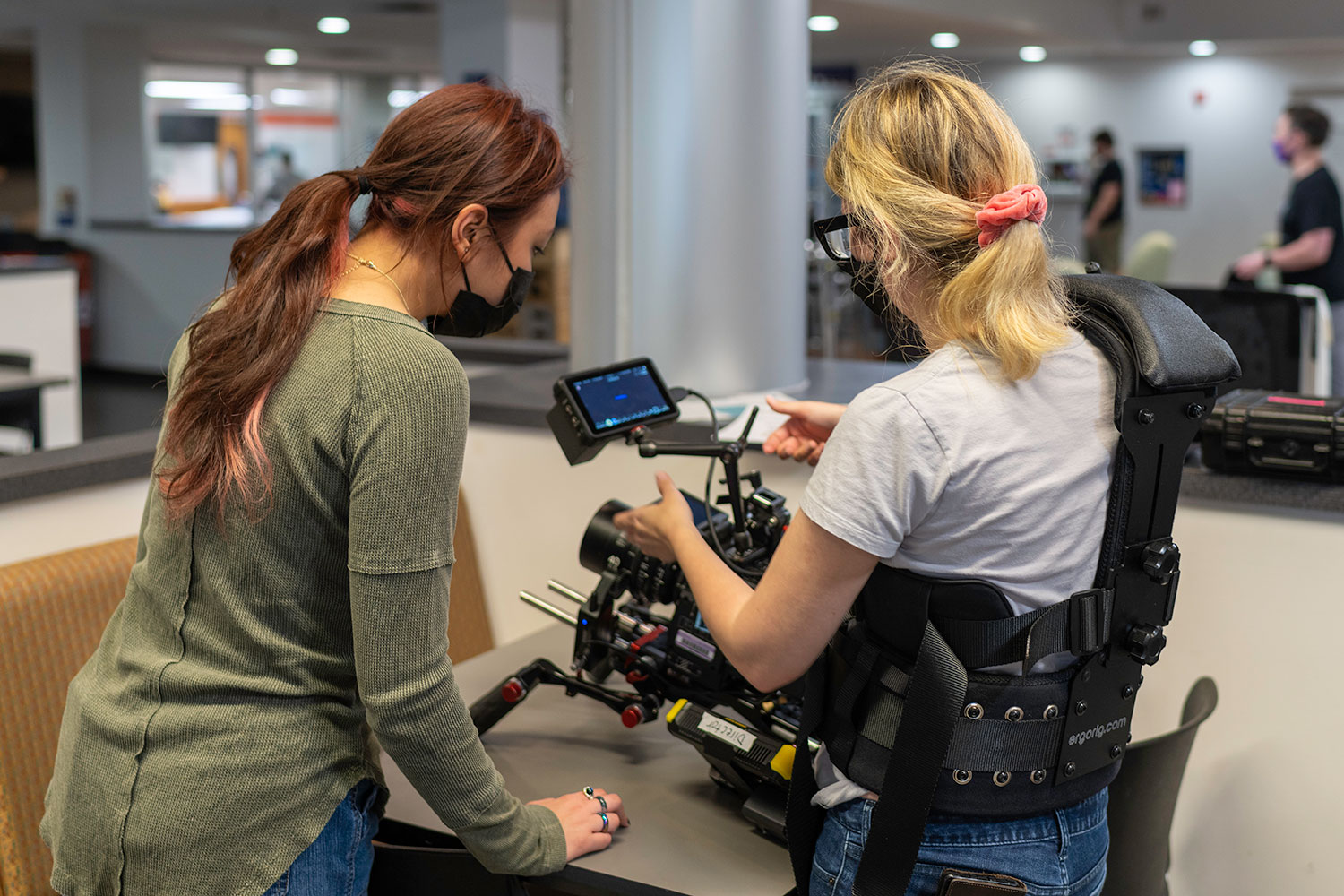 "They had to be whole fish, with their heads attached, and I couldn't find them nearby," Hong Le said.
She said working in the art department requires strict attention to detail, ensuring that scenes flow properly. For example, Hong Le said that she learned the importance of ensuring continuity while setting up, breaking down and relocating portions of the set.
"If one little thing is out of place, it can ruin a scene, so we take lots of pictures of where everything is placed," Hong Le said.
She said being on set has helped her gain perspective on the multiple roles required to make a film production a success. And although the production has required 12-hour days and late nights, she said the experience has been invaluable.
"I definitely learn more through experience and connections, and this has been great," Hong Le said. "We laugh a lot when we're working, and we'll sometimes have get-togethers after we're done."
Hong Le resides in Rome and attends classes at the Rome site. Her plans after graduation are to explore the many opportunities available in Georgia's growing film industry.
Professional internships allow GHC film students to bring 'movie magic' to life
A dark cloud creeps over the Floyd campus at Georgia Highlands College, then rain and thunder and flashes of lightning – and as soon as the director yells, "cut," it's all over. Making a thunderstorm in the middle of a sunny day for a two-minute scene may be called "movie magic" by most, but for the GHC film students working on a professional film set for a Local Cinema Studios production, it's hours and hours of hard work.
GHC film student Albert Cooper, of Cedartown, has been quickly learning the basics of working in the grip and lighting department as part of the crew to make "movie storms" appear on command.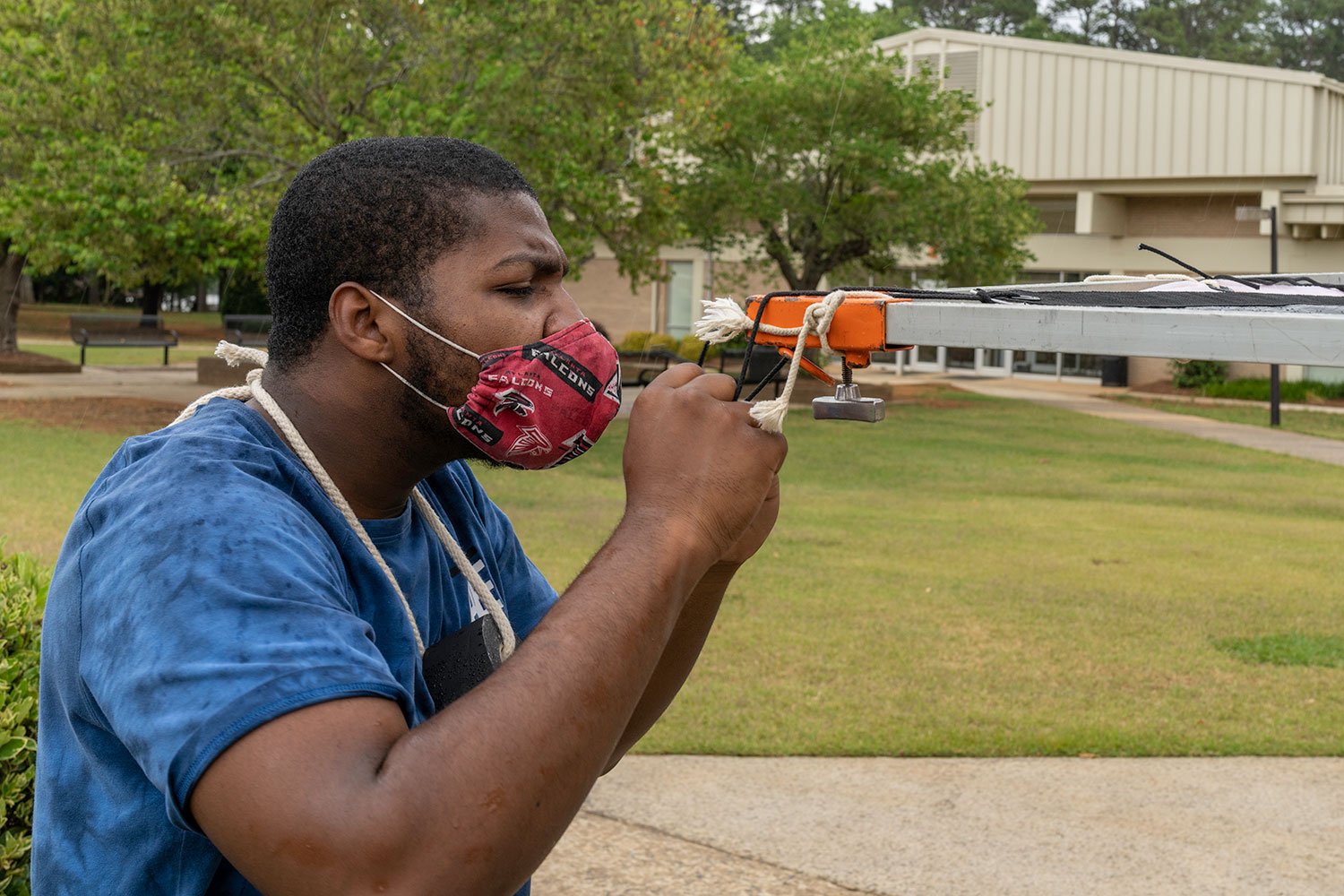 "What I have been doing recently is putting up lights and setting up a scene with a thunderstorm and rain," Cooper said. "I was so surprised, because I used to think why would it take so many months for a movie to come out, so my biggest takeaway from working on the set is that film production takes a lot of time."
Cooper attends classes at the Rome and Cartersville sites. He aspires to operate his own production studio after graduating from GHC.
"Once I learned about what all I can do in film, that really put everything together for me and I realized this is what I want to do," he said.
GHC film student Joseph McDaniel, of Rome, has had a similar experience in the film program and working on the professional film set this summer.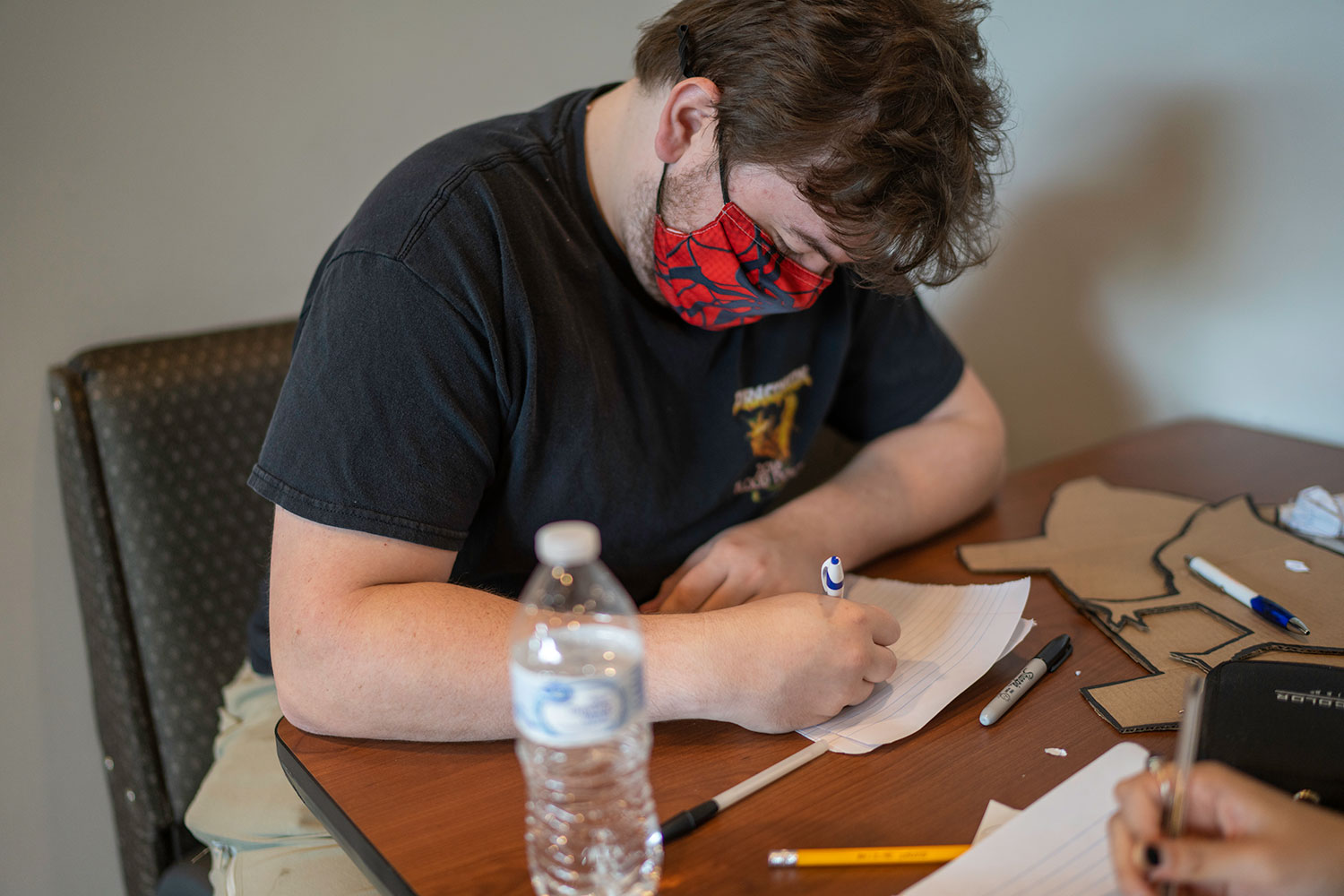 "I have always wanted to be a film major," he said. "I grew up watching and reading behind-the-scenes features…"
McDaniel has a background in art and was excited to learn he could apply those skills in the art department for the film.
"I have been helping dress sets, setting up every location, and I've done a lot of drawing in the background," he said.
As McDaniel works to complete his degree taking classes on the Floyd campus, he said he knows that reaching his ultimate goal will require experience and hard work.
"My short-term goals in the film industry are to get a job and start working on film sets as soon as possible, and so I'm really happy with what I have been able to do here," McDaniel said. "Long term, I would like to learn everything I can and eventually get into directing…"