Please welcome GHC's new academic advisor, Brittany Justice!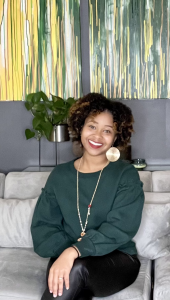 Brittany will primarily be located at the Marietta site alongside Stephanie Marchant. She is a GHC graduate familiar with the Marietta and Paulding site.
Some things to get to know Brittany:
1. You may see her in a Christian McCaffrey jersey because she is a major Carolina Panthers football fan!
2. Watch out for her two older brothers…she is the youngest of three and the only girl (and a total daddy's girl).
3. In her spare time she goes thrift shopping and spends time with her beautiful daughter.
Brittany brings a first hand GHC student experience as well as a background and education in personal counseling. We are so excited she chose to join our team! If you see her around campus the next few weeks during her training, be sure to stop and say 'Welcome (back) to GHC'!