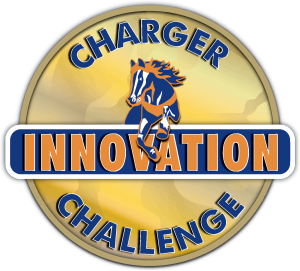 The Charger Innovation Challenge April 21st, 12-3 pm
This event will be live-streamed on YouTube:  https://youtu.be/6ZRsAo8Ze0w
This Wednesday, April 21st, the TOP 5 teams of the Charger Innovation Challenge will be pitching their innovative ideas.
Country-wide business leaders will judge the competition.
On April 21st, we will have a Live Stream event where each of the finalists will have 3-5 minutes to share information about their idea in a live pitch with screen sharing.  Students will respond to questions from judges for up to 10 minutes.  Student presenters will participate by using Zoom and the screen share tool.
Judging Criteria:
Innovation Introduction and Description
Value Proposition
The Idea and Market Similarity
Market Analysis
Feasibility
Overall Team Dynamics and Presentation
This event will be live-streamed on YouTube: https://youtu.be/6ZRsAo8Ze0w