I have four children all in some aspects of the medical profession.(3 began their college educations here at Georgia Highlands)
Designed the plans for the Alabama Queen on Lake Weiss and worked in engineering for the State Highway Department designing the expansion of Camp Creek Parkway.
I once played Uncle Henry in the stage play of "The Wizard of Oz"
I have played the guitar since I was 14 and have written over 100 songs. I arranged and promoted a Rock Concert to earn money for my honeymoon!
I published a book of his Editorial Cartoons and in 1998 won first Place in the Georgia Press Associations "Better Newspaper Contest" for his editorial cartoons.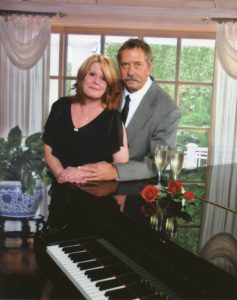 Answer: Ken Davis – Editor Publications