The women's basketball team at Georgia Highlands College (GHC) won the GCAA conference finals. The Lady Chargers are currently ranked No. 3 nationally.
Next up, the Lady Chargers take aim at the NJCAA District Championship this coming Saturday at 1 p.m. where they will play Spartanburg Methodist at GHC's Floyd location for an automatic bid to the NJCAA Tournament.
During the GCAA conference finals, the Lady Chargers had a tough game against South Georgia Tech.
"After getting out to a blistering offensive start, Georgia Highlands withstood South Georgia Tech's run to get back within striking distance and were able to pull away in the second half to claim the GCAA title thanks to a 67-56 victory on their home floor as they avenged last year's loss to the Lady Jets."
"Georgia Highlands (28-2) immediately took control of Saturday's championship game, making seven 3-pointers in the first quarter spread out among six different players to grab a 27-10 lead. South Georgia Tech responded with a strong second quarter, however, outscoring the Lady Chargers 21-11 in the period to pull within seven at 38-31 at the half."
"Georgia Highlands came out of the locker room in the third quarter looking to put some separation between themselves and South Georgia Tech (26-6) and regain the momentum, and that's exactly what they did as Alexandra Shishkina knocked down two 3s to open the period and push the lead back to double digits. In all, the Lady Chargers started the second half on a 9-1 and 13-3 run to extend the lead to 51-34 midway through the third."
"Eventually Georgia Highlands took a 55-40 lead into the final quarter and iced the game with a 7-0 run early in the fourth to go up 62-42. South Georgia Tech scored the final 10 points of the game, but by then they had dug themselves too big of a hole and the Lady Chargers were already in celebration mode."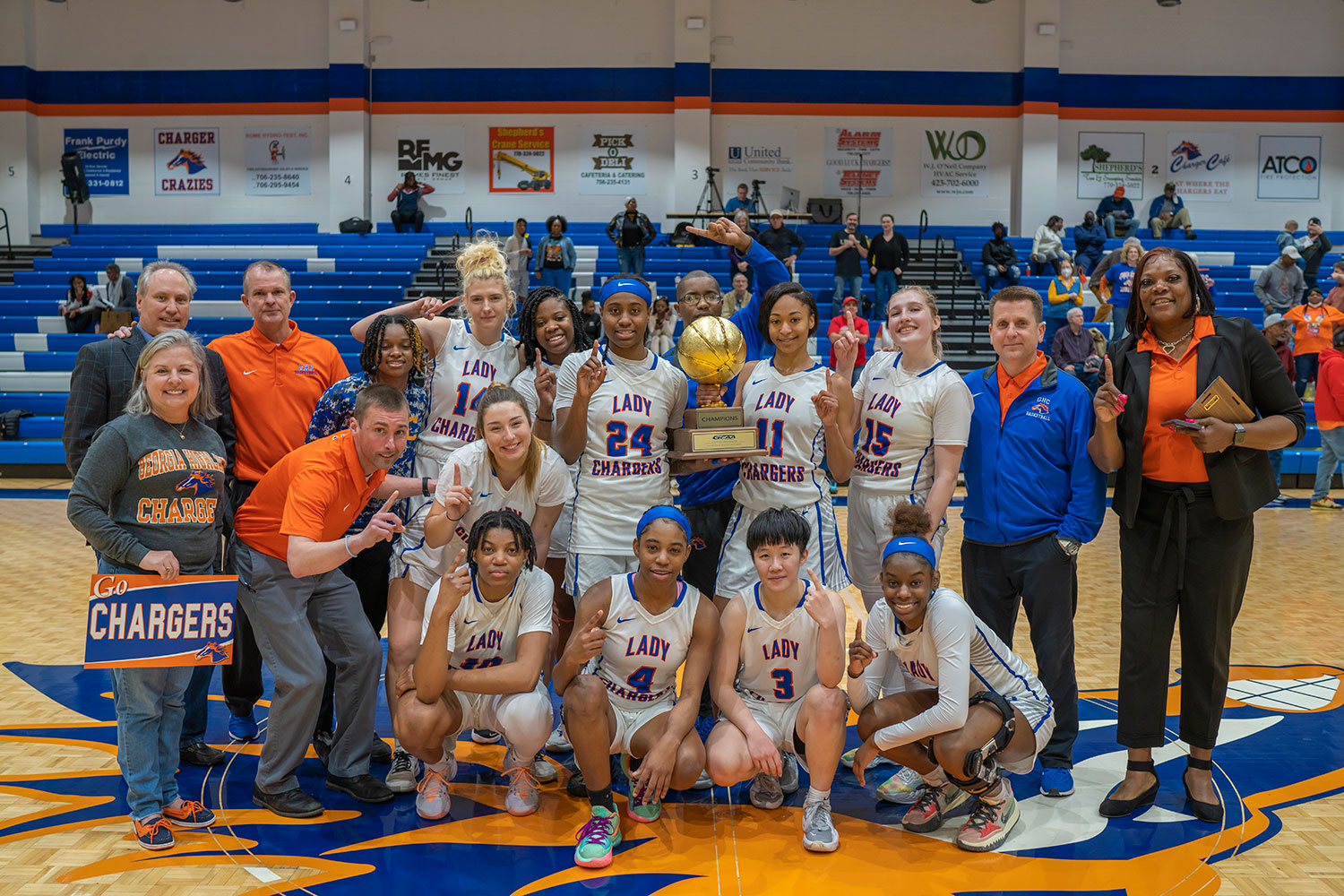 Visit ghcchargers.com for more on GHC Athletics.